Former MP John Barritt is considering running as an Independent candidate in the upcoming General Election he confirmed today during our latest live interview.
Speaking with guest interviewer Jeremy Deacon, Mr Barritt sat down with Bernews for a live interview on our Facebook page, discussing a wide range of topics including the Commission of Inquiry, politics in general, the possibility he may run as an Independent, and the upcoming election — which he said he thinks will be close.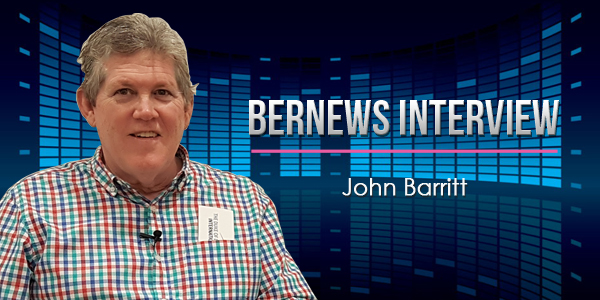 "There have been a number of people who have been talking about running as Independents. I have been approached, I'll get that down on the table right now. And I have been considering it," Mr Barritt told Bernews.
"I have been out in my former constituency asking people what they think of current policies and about the possibility of myself running as an Independent. I have been out there asking people to assess people's moods, and to see what they think."
Mr Barritt previously represented Devonshire South Central, and resigned his seat back in 2011, with the seat taken over by Craig Cannonier, who the OBA has confirmed will be their candidate again this election.
The 48-minute live video replay is below:
When asked how tempted is he to stand as an Independent, Mr Barritt told Bernews, "Very", adding that he is still working through it and considering whether it's a viable way to go and the "best way to go."
"I am still assessing," he said, adding that "time is against an Independent now because the election has been called," explaining that takes some effort to be able to visit and talk with everyone in the constituency.
If you want to listen 'on the go', you can also access the audio only version of this interview, and all our past interviews, in the podcast section of the Bernews app.
Read More About