All seniors and children will have free entry for all three days of this year's Ag Show, the organisers announced, with the popular event set to take place at the Botanical Gardens from April 19 to April 21.
A spokesperson said, "AG Show Ltd. is pleased to announce through the very generous sponsorship of AXIS Capital and HSBC, all seniors and children will have free entry to this year's Exhibition for all three days of this much anticipated Spring show.
"If you recall at last year's Exhibition our Lead Sponsor, AXIS Capital, sponsored free admission for all seniors and children on the Friday of the Exhibition."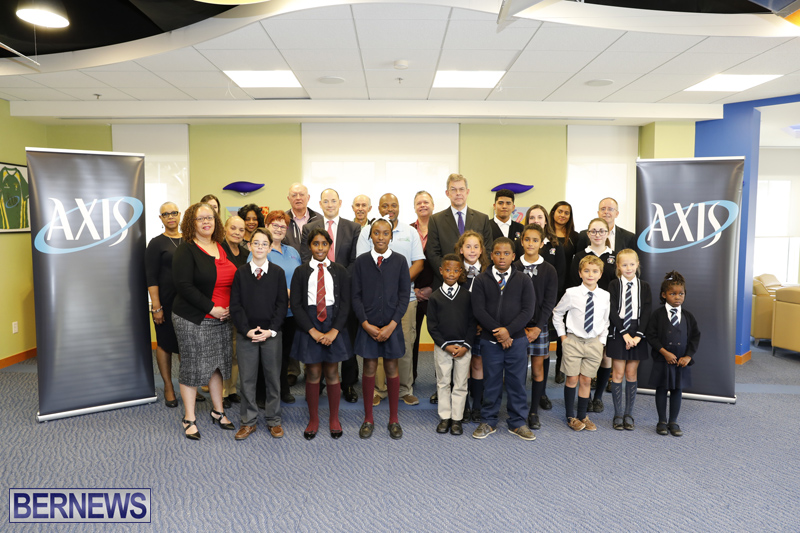 On behalf of AXIS Capital Chief Operations Officer Richard Strachan said, "We are honoured to be a long-standing partner of the Bermuda Ag Show and to once again serve as the event's lead sponsor.
"Together in partnership with HSBC, we are pleased to offer children and seniors the opportunity to attend all three days of the Ag Show for free.
"AXIS Capital is committed to being an integral part of every community in which we live and work, and that is especially so in Bermuda, which is our headquarters and where the company was founded in 2001.
"The Bermuda Ag Show plays an important role in the Bermuda community, helping to bring together people from all over the island to share in its rich cultural and agricultural heritage."
The 13-minute live video replay of the press conference
On behalf of HSBC Bermuda Chief Executive Officer, Mark Watkinson, "HSBC is very pleased to be invited to partner with AXIS Capital in sponsoring free entry for seniors and children for all three days of the 2018 Bermuda Agricultural Show.
"This is a very important event for Bermuda, showcasing the talents of many of the people in our community and educating us on the important historical and cultural aspects of the island. Everyone should be afforded the opportunity to attend and enjoy this important cultural exhibition, and we at HSBC are pleased to help in making that happen."
The spokesperson continued, "This is the first time in the long history of the Agricultural Exhibition that free entry for seniors and children for all three days has ever taken place and it is very exciting news for all of us.
"On behalf of the people of Bermuda, AG Show Ltd. wishes to thank both AXIS Capital and HSBC for this very generous and thoughtful gesture as it truly shows how committed both companies are to Bermuda and its people.
"We take this opportunity to encourage everyone to come out on April 19th through 21st with the whole family to enjoy this very special community event. The ever popular pigs, chickens and goats will be on display throughout the Exhibition.
"Award winning flowers and vegetables will also be on display for the public to see. Attendees of the 3-day show will have a varied selection of food and snack vendors to enjoy while they sit on the Lower Ring lawn and listen to many of Bermuda's talented youths under the Entertainment tent.
"The Exhibition Office is open Monday through Friday, 9.00am to 4.30pm, right up until the Ag Show. The contact number is 236-4812, and for more information please visit our website. "

Read More About
Category: All, Entertainment, News