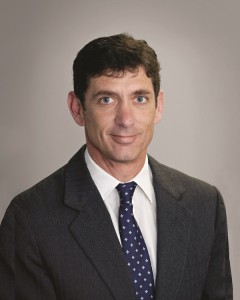 Seadrill Limited, one of the world's largest offshore drilling companies, has emerged from chapter 11 bankruptcy after successfully completing its plan of reorganisation.
Since February 2016, as lead Bermuda counsel, Conyers Dill & Pearman has advised Seadrill on the Plan and related judicial proceedings in Bermuda.
The firm continues to advise Seadrill on the implementation of the new group structure under Bermuda law.
In the Bermuda office, Conyers' directors David Cooke and Niel Jones advised on the corporate aspects of the restructuring, along with associates Jennifer Panchaud, Sarah Lusher, David Stubbs and William Cooper.
Robin Mayor and Christian Luthi, directors in Conyers' Litigation & Restructuring department, advised on the Bermuda judicial proceedings. Conyers' BVI and Cayman offices were also engaged.
"The successful emergence from chapter 11 was a good outcome for all stakeholders," said David Cooke [pictured].
"This was an extremely complicated and multi-faceted restructuring, and I think it is a testament to the sophistication of Bermuda as a jurisdiction and the hard work of all those involved that we were able to get this across the line."
Conyers explained that the plan "equitized approximately US$2.4 billion in unsecured bond obligations, more than US$1 billion in contingent new-build obligations, substantial unliquidated guaranty obligations, and approximately US$250 million in unsecured interest rate and currency swap claims, while extending near term debt maturities.
"This provided Seadrill with over US$1 billion in fresh capital, leaving employee, customer, and ordinary trade claims largely unimpaired. With re-profiled debt and substantial liquidity, the company has announced that it is in a strong position to execute its business plan.
"The figures below highlight key financial metrics as of the effective date of emergence:
total cash of c.US$2.1 billion;
secured bank debt of c.US$5.7 billion with the first maturity in 2022;
new Secured Notes of c.US$880 million maturing in 2025; and
100 million common shares to be allocated in accordance with the Plan.
"In connection with the Plan, Seadrill also received approval to list its new common shares on the New York Stock Exchange [NYSE] under the same NYSE ticker symbol "SDRL". Subject to the relevant approvals, the company also intends to have its equity listed on the Oslo Stock Exchange."
Read More About