News that Bermuda won 32 medals at the CCCAN Swimming event in Aruba, 100 Women in Finance donated $32,000 to Tomorrow's Voices, twelve seniors completed a writing workshop, Daniel Phillips won a second title in the Caribbean Junior Tennis Circuit, and Karina Forth and Nathanael Fubler were awarded Chubb Charitable Foundation Scholarships were all some of the positive news stories from the past week.
In additional good news, the UWC National Committee awarded scholarships, Sean Trott won the Regents Park 10K in England, Jessica Lewis won the 100m at the Canadian Track & Field Championships, Malachi Jones and Kwasi James were named Cricket Players of Week, Bermuda defeated Jamaica in Santo Domingo, and Busker Tommy Harvey entertained crowds in Dockyard.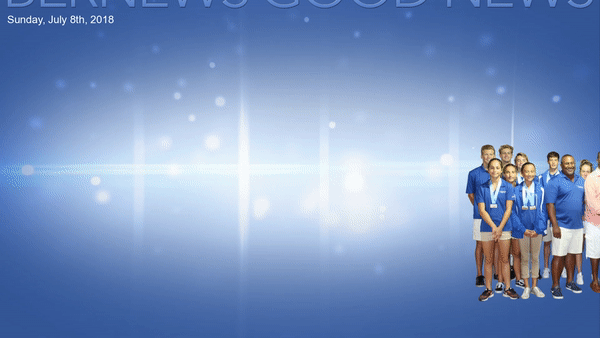 Other good news stories included 10-year-old Xenai Savery and his Gombey troupe donating to Family Centre, Kamau Leverock helping the Vancouver Knights win, US recognition for Bermudian basketball player Caelin Peters, the Generation Next Youth Movement Series featuring biochemist Dr. Carika Weldon, and the OBMI Design Project winning an Energy Globe Award.
We also posted various community photo galleries, including coverage of the Howard Last Man Raynor Cup, Premier and First Division cricket action, the Holy Spirit Festival, the "Royalty," an African Extravaganza event, and the Top 10 Bernews photos of the day for June.
In an effort to highlight some of positive news happening in our community, we supplement our standard morning and evening email newsletters with a special Sunday "Good News" email newsletter edition, and also produce a highlight video and article which strictly focuses on the positive news about Bermuda and Bermudians from the past week.
You can sign up to have the free newsletter delivered via email here, and/or access the links below. In addition, for those who like positive news, please feel free to visit our sister site ForeverBermuda.com, which seeks to showcase the best of Bermuda as well as provide information and listings for visitor related services.
Links to some of the 'good news' from the past week are below:

Read More About