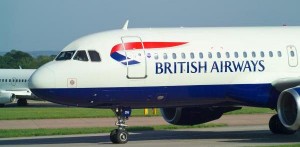 In a disruption that experts are saying is the worst since WWII, flights are cancelled for the 4th day due to safety concerns due to volcanic ash. The cancellations are stranding thousands of passengers, including Bermuda's Premier Dr. Ewart Brown and a 20 strong tourism delegation.
All British Airways flights to and from London airports are cancelled for tomorrow [Sunday 18 April], including the flights to and from Bermuda.
The local ticket office at the L.F. Wade International Airport will be open Saturday and Sunday afternoons from 1pm to 6pm to assist passengers in Bermuda.
The Centre for Asia Pacific Aviation had earlier predicted that airlines may lose $1 billion if the ash cloud keeps European airports closed through the weekend…which has now occurred.
Over the last few days there have been restrictions on flights across most of northern and central Europe, including Austria, Belgium, Croatia, the Czech Republic, Denmark, Estonia, Finland, France, Germany, Hungary, Ireland, Italy, the Netherlands, Norway, Poland, Romania, Serbia, Slovenia, Slovakia, Sweden, Switzerland, Ukraine and the United Kingdom.
Read More About