At approximately 1pm today [May 9] a car was on fire in Devonshire, with the blaze resulting in the vehicle being completely destroyed.
Looking at factors including the presence and actions of Police officers after the fire was extinguished, it appears possible that this may be a case of deliberate arson. We have been unable to confirm that as of yet, and we hope to bring you further details tomorrow.
The car is connected to the proprietor of the business it was parked behind, however it was not a car he was known to drive. We understand the car was unlicensed, uninsured and had been parked there for a very long time.
There was no one in the immediate vicinity of the car while it was on fire, and absolutely no injuries to anyone.
The car, a Subaru 1800, wasn't visible for a couple of minutes due to high levels of smoke, however when the smoke cleared the blazing car could be seen:
-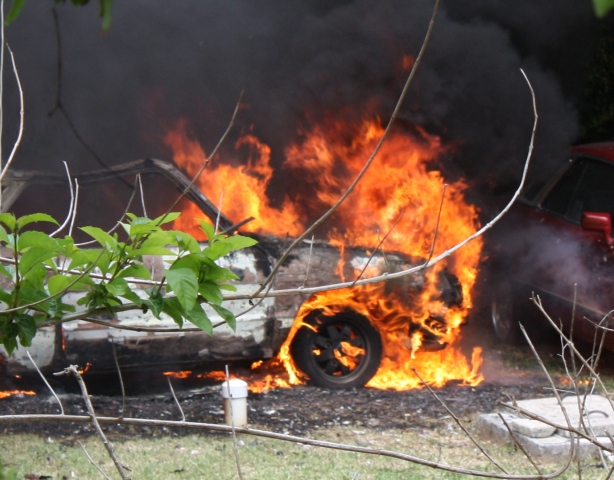 -
Firefighters responded very quickly and moved with rapid speed once on the scene:
-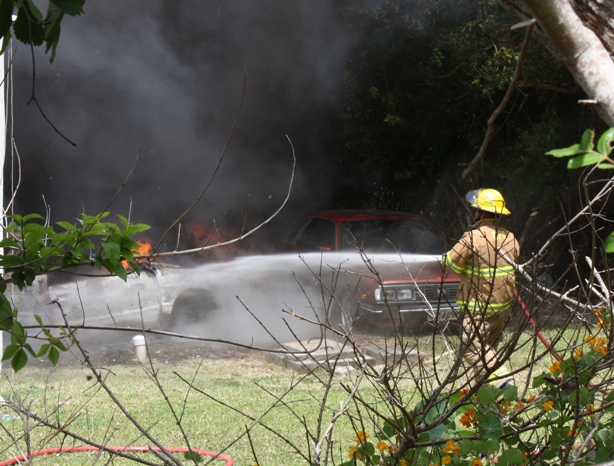 -
After the fire was out, there was a strong smell in the air which a firefighter told us was from the tires burning. The firefighters examined the car`to ensure that it was entirely distinguished:
-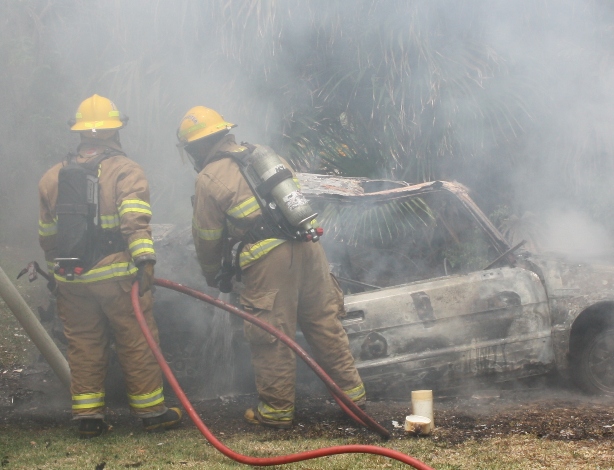 -
The car was gutted, with the roof having caved in, holes in the floor, a door fell off, the seats basically gone and more. Interior of the car shown post fire:
-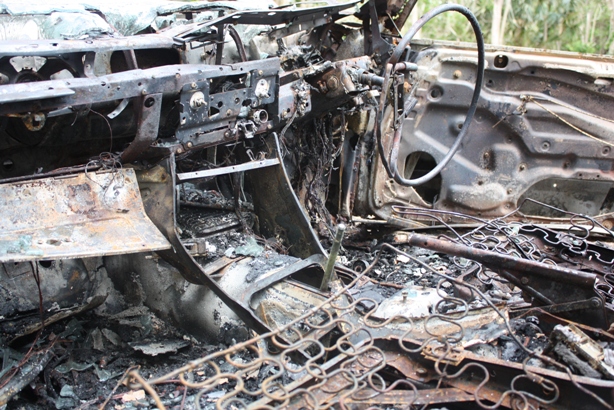 -
The car parked next to it was also a Subaru 1800 and belonged to the same person. It was bought to use for parts in order to fix up the other car. It also received fire damage:
-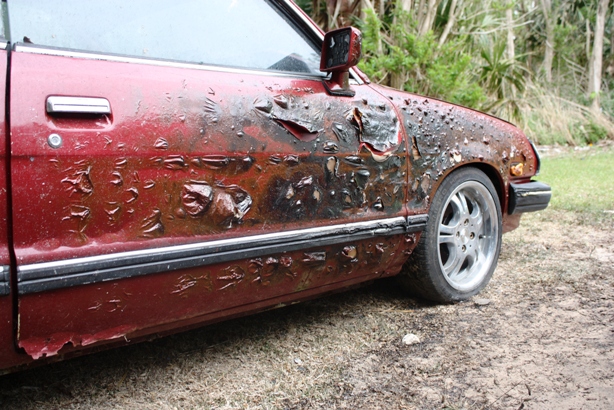 -
Click to enlarge images:
The area residents were all very pleased by the extremely timely response of the Bermuda Fire Service, and the speed in which they extinguished the blaze.
Update May 10 3:45pm: As of yet, we have been unable to get any official information relating to the cause of this fire.
Read More About
Category: Accidents and fires, Accidents/Fires, All, Cars/Bikes, News, Photos