This morning [Jan 8] there is a car visible crashed over the railings on North Shore, Devonshire in the area just west of Loyal Hill. The car appears to have been traveling towards Hamilton when it crashed through the railings, sustaining damage to the front of the car.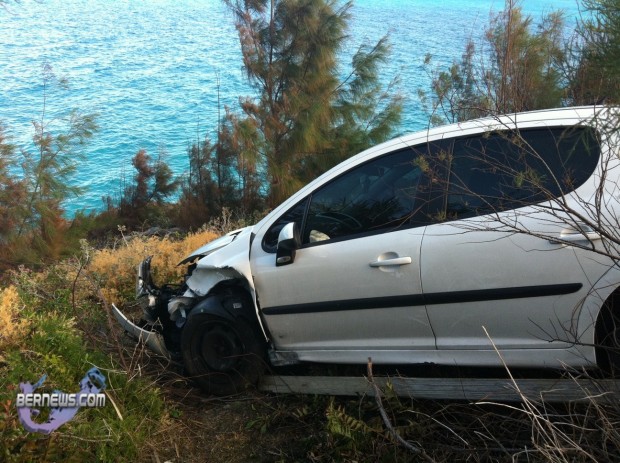 At this time we are not aware if the passenger[s] sustained injuries or when the accident occurred, however we will update with official information as able. For previous posts with photos of unusual accident scenes click here.
Click to enlarge images:
Update Jan 9: We are still awaiting official information, which we expect later today or tomorrow. The car has been removed from the area.
Update Jan 23: We never obtained official information, as it appears this accident may not have been reported to the Police.
Read More About
Category: Accidents and fires, Accidents/Fires, All, Cars/Bikes, News, Photos