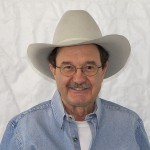 Bermuda earned a mention in today's [Nov.18] syndicated column by outspoken American political and social commentator Jim Hightower – but it's not the sort of publicity the island relishes.
In a piece headlined "Corporate Flimflammers in Our Communities and Congress", Hightower rails against Internet giant Google's decision to engage in tax avoidance using off-shore financial centres including Bermuda. As a result Google has cut its US tax bill by more than $3 billion in three years.
"A Bloomberg News reporter reveals that Google transfers a big chunk of its annual profits to a subsidiary in Ireland," he said. "Then, prior to tax time, Google funnels these profits into a shell corporation in the Netherlands, from which they are bounced into yet another shell corporation in Bermuda.
"It's not natural beauty that draws Google to the islands, but the fact that Bermuda assesses no taxes on corporate profits. Bottom line: Google escapes paying a billion dollars a year that it ethically owes in US taxes."
Texas-born Hightower is an unabashed populist — he once said the only things you find in the middle of the road are yellow lines and dead armadilloes.
A one-time radio commentator for ABC, his nationally-syndicated column is carried by more than 75 weekly newspapers. He also writes a monthly newsletter "The Hightower Lowdown," which boasts more than 125,000 subscribers.
The newsletter is characterised by its in-depth reporting and unapologetically partisan tone. During George W. Bush's administration, Hightower frequently said the White House was beholden to multi-national corporations and fringe conservative ideologues.
Read More About