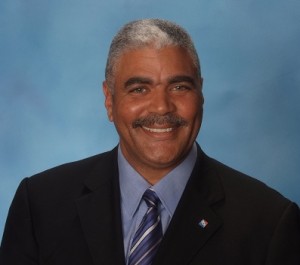 [Written by Craig Cannonier, Leader of the Bermuda Democratic Alliance] As another year comes to an end we, the Bermuda family find ourselves in the midst of insecurity and anxiety as the economic recession deepens. My intent with this holiday message to you is not to dwell on the climate of insecurity but to reflect on the fact that together we can move through this difficult period.
Whether you are Christian, Moslem, Rastafarian, Jewish or any other faith, let us take a moment this holiday season to appreciate this one simple fact. With hope, faith and sincerity of purpose, working together, we will make it through these hard times as we have done in times past.
Joseph and Mary, on that first Christmas in a dark, damp and smelly stable, had each other too. But they also had a community of believers who knew that this birth was the fulfilment of a promise – a harbinger of peace.
Christians and non-Christians alike will appreciate that our children are more than an extension of our own hopes and dreams. Our children represent the future itself. And if this future is to be one of peace, joy and goodwill, then the lessons we impart to our children are critical.
The question for us, as one Bermuda family, then becomes: are we a community of believers? Are we determined to craft a future of peace, joy and goodwill? The answer must surely be yes.
The sparkle in our childrens' eyes, this holiday season, their joy and anticipation, the warmth of their smiles, must rekindle in us memories of they way we were, and the simple trust we had in our own parents' unconditional love.
To all of our hardworking teachers, all of our hardworking educational support staff and, not least, all of our hardworking students. To all of the parents of our students who are doing the right thing for their children.
To all of you I say: keep on keeping on.
To the rest of us – parents and non-parents alike, employers and employees, Bermudians and friends of Bermuda, my message is simple: Let us roll up our sleeves and commit to supporting our children as they prepare for their future. We know we can, because we know we must.
I have in recent weeks found myself wondering what would have become of me had my mother and many others not made the necessary sacrifices to ensure I got an education.
With my dad out of the picture, what would have become of me had I stayed on the island, watching my father's inexorable slide into oblivion? Or being an unwilling witness to countless police raids of our family homestead, nurturing anger and resentment at the establishment? What would have become of me without the support of my community?
I am grateful to everyone who pulled together in our community in St. David's to help my mother do the right thing for her children. But the Bermuda we live in today is not the Bermuda of my younger years. And I urge you, Bermuda – let us roll up our sleeves for the sake of our children.
My focus is not to reminisce on the past, but to engage the present in order to secure our future.
And, it must be said, there are some bright stars in our present – the commitment of those who work tirelessly in the third sector to help our young people – the volunteers of YouthNet, Big Brothers and Big Sisters, the Chewstick Foundation, Youth on the Move, to name a few. The funders of these and other organisations. To all of them, too, I say, keep on keeping on.
And what of the rest of us?
Today, too many parents are facing the same, or even greater pressures, my parents did. Too many are making poor choices. And those of us who do not have children in school, may be too busy to lend a helping hand.
Or so we think.
Let us roll up our sleeves and support our children. Because if one child is at risk of dropping out of school and dropping into a life of drugs, gangs and crime, as I was, then that is one child too many.
Can we possibly adjust our priorities for the sake of our younger cousins, nieces, nephews, and grandchildren? Can we possibly forego one happy hour a month for the sake of our children? Can we possibly spend a little bit more time to listen to the concerns of those who will inherit our island?
If I, a son of a drug addicted father can become a successful businessman and be recognised as a potential holder of the highest office in the land, then every single one of our children can do the same. But without your help, too many of our children won't stand a fighting chance.
I would like to encourage all of our political leaders to resist the urge to politicise the education of our children. Cheap political point scoring is at best a short-term myopic strategy which could cost us dearly. This is not to say that Governments should not be held accountable for its failings.
For the rest of us, the private sector, parents and non-parents alike, our responsibility lies in ensuring that every child within our sphere of influence gets the support they need. That is – every one of our children.
May God bless us all this holiday season and in the years to come.
Read More About