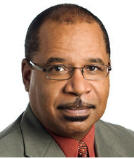 Sports Minister Glenn Blakeney on Friday [Feb. 11] introduced the Anti-Doping in Sport Act 2011 — new legislation which will brings Bermuda in line with international standards and ensures Bermuda's athletes perform based on ability, not the use of harmful and illegal drugs.
Last month when the the Bermuda Council for Drug-free Sport announced it had changed its name to the Bermuda Sport Anti Doping Authority, the supervisory body said Government was "diligently working towards" new legislation aimed at stamping out the use of performance enhancing drugs among Bermudian athletes.
The new legislation won the support of the United Bermuda Party and the Bermuda Democratic Alliance  in Parliament.
Minister Blakeney's remarks in the House of Assembly appear below:
Mr. Speaker, the purpose of the Anti-Doping in Sport Act 2011 is to give effect to the International Convention against Doping in Sport 2005 in Bermuda, and to establish the Bermuda Council for Drug-Free Sports as the National Sport Anti-Doping Agency for Bermuda, to be known as the Bermuda Sport Anti-Doping Authority (the acronym Is BSADA for short).

Mr. Speaker, this means that BSADA will have responsibility for ensuring that Bermuda is fully compliant with the World Anti-Doping Code and will have the primary authority to adopt and implement the World Anti-Doping Agency (the acronym is WADA for short) Anti-Doping Rules including: (i) directing the collection and testing of samples from athletes (ii) managing test results and (iii) arranging for conduct of hearings at the national level.

Mr. Speaker, I wish to point out that testing of athletes will occur both in Bermuda and internationally. Where we have adequate facilities to perform reliable testing locally, this will be done. However, we already know that for some substances that are listed in the World Anti-Doping Code, we will have to send test samples overseas to WADA accredited laboratories for analysis; this is unavoidable…

Mr. Speaker, I am sure that all of my parliamentary colleagues will agree with me that this legislation is an important and critical step along the path towards drug-free sports in Bermuda.
Read More About