Ascendant Group Limited has made a 10-year commitment [2010 to 2020] to assist Bermuda Government Conservation Services with the ongoing restoration of Nonsuch Island, Bermuda's "Living Museum".
The first teams of Ascendant Group volunteers worked on Nonsuch Island last week, helping to cull invasive species of trees, such as casuarinas.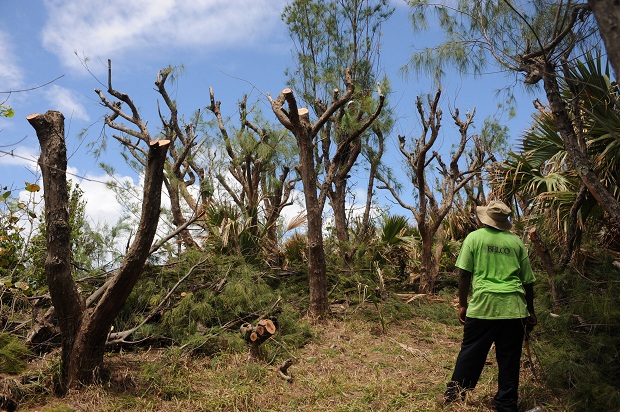 Under the direction of Conservation Officer Jeremy Madeiros and Facilities Manager Bill Mitchell, a total 20 Ascendant Group volunteers worked on Wednesday, 1 June and Thursday, 2 June, with 10 volunteers on the island each day.
The teams included staff from PureNERGY Renewables, Ltd., Sigma Corporate Services Company Limited and BELCO. The BELCO canteen provided lunch for everyone and volunteers brought saws, including chainsaws for use by trained BELCO line workers, as well as safety equipment for cutting, stacking and moving tree limbs.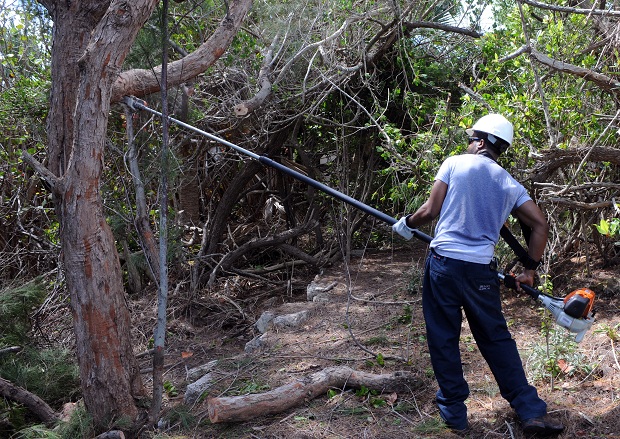 The Ascendant Group volunteers unanimously deemed the time spent on Nonsuch as a great experience. They felt their work was productive and they enjoyed the tours conducted by Jeremy Madeiros, who talked about Bermuda's natural history and explained the important, long-term conservation work being undertaken.
Bill Mitchell thanked the volunteers, saying, "We accomplished what we set out to do and now one whole side of Nonsuch looks like it just had a much-needed haircut. The endemic trees will now have a chance to fill in the spaces cleared."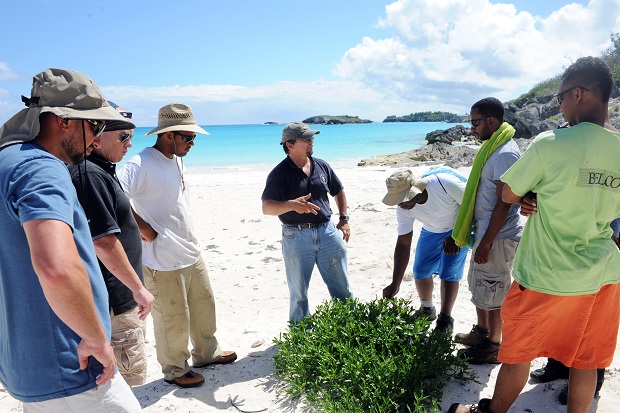 Ascendant Group volunteers will continue to assist on Nonsuch Island over the next decade, as directed by Conservation Services, while the company also makes annual contributions of $50,000, and provides in-kind support.
Ascendant Group's first financial contribution in 2010 was used to make some repairs to buildings and to purchase a new Boston Whaler, which was christened 'Ascendant'.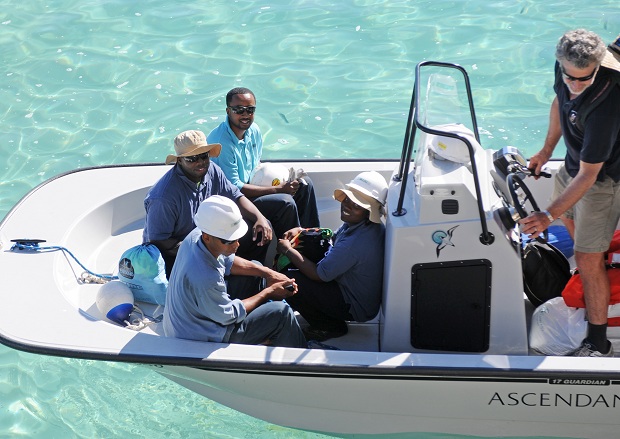 The partnership between the company and Government was undertaken to help protect native and endemic species on Nonsuch Island for the enjoyment and education of future generations.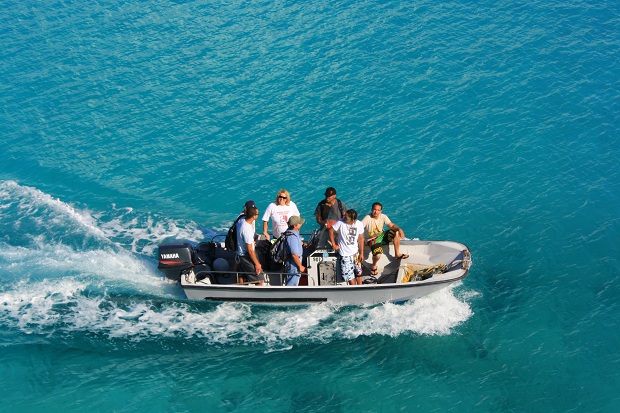 Read More About
Category: All, Environment