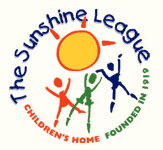 Effective July 1, 2011, the Sunshine League is transitioning out of residential foster care, due to the "excessively high costs of running a 24-hour residential foster care programme."
As a result of the change, 5 full-time staff will be made redundant and 13 part-time employees will be let go.
The Sunshine League will work closely with the Department of Child & Family Services, the legal guardian of the foster children, who over the next two weeks will be finding appropriate placements for the eight children currently living at The Sunshine League.
It is expected that Government's social workers will meet with each child at The Sunshine League this week to help them through the transition.
It costs the Sunshine League between $75,000 and $100,000 per child per year to operate a 24-hour facility. In the most recent budget the Government grant was reduced from $200,000 per year to $100,000 per year.
The Sunshine League will retain its facility and use it for programmes that support the community's youth – primarily those in the foster care system.
The Sunshine League will continue to fundraise on behalf of Bermuda's foster children, and will provide financial assistance for education, camps, music and dance lessons, as well as other activities that will add value to a foster child's life.
The charity will also promote foster parenting and provide financial support to families that take on foster children as well as education, training and assistance to foster care parents through parenting groups at The Sunshine League facility. The Sunshine League will also assist young adults that are ageing out of the foster care system with career and vocational counselling, housing and education.
Zakiya Johnson, Interim President, says: "Although this is not an ideal situation, we welcome the opportunity associated with the new direction that The Sunshine League will be taking in 2011."
"We will be able to reach a larger number of children in Bermuda's foster-care system by supporting more cost-effective programmes that will enhance the life skills of foster care children. The Board remains steadfastly committed to the needs of children that find themselves in foster care in Bermuda.
"While many corporations and individuals continue to be extremely generous to The Sunshine League, the donations, foster fees and government grant are no longer enough to sustain a high-cost residential foster-care model."
"We considered several options, however, given the uncertainty in securing the necessary funding for residential care, we felt we could make more effective use of our resources and reach a larger number of children by supporting foster children in education-based programmes."
"This is a global issue that foster-care placements are facing. And as many charities in Bermuda are finding, the economic downturn has greatly affected financial giving."
Ms. Johnson continues: "Foster children often thrive much better in a family environment and the ultimate goal is for the children to be placed in private, single family residential homes.
"We would like to thank our donors who have supported us for many years and we look forward to continuing to work with them to support foster care children in the future."
Zakiya Johnson concludes: "We will be supporting all our staff as they look for alternative employment."
Families interested in learning more about foster care provisions can contact DCFS on 296-7575.
Read More About