Through the PartnerRe Dollars for Hours initiative, the Sunshine League has partnered with students from Bermuda High School to complete a garden project that will see the resulting fresh produce donated to the Eliza Dolittle Society.
The project got underway in October, with the participating students working under the guidance of Omari Dill, the president of Utopia Ltd; the gardens will be harvested on Sunday [Dec 20], with a representative from the Eliza Dolittle Society on hand to receive the produce.
A Sunshine League spokesperson said, "We were informed by the Eliza Dolittle Society that their fresh produce gets mainly distributed to their elderly clients, so we are very excited to be providing fresh, locally produced food to such an important population.
"The students have really benefited as well, as it is incredibly important to remind our young people of the importance of knowing where our food comes from."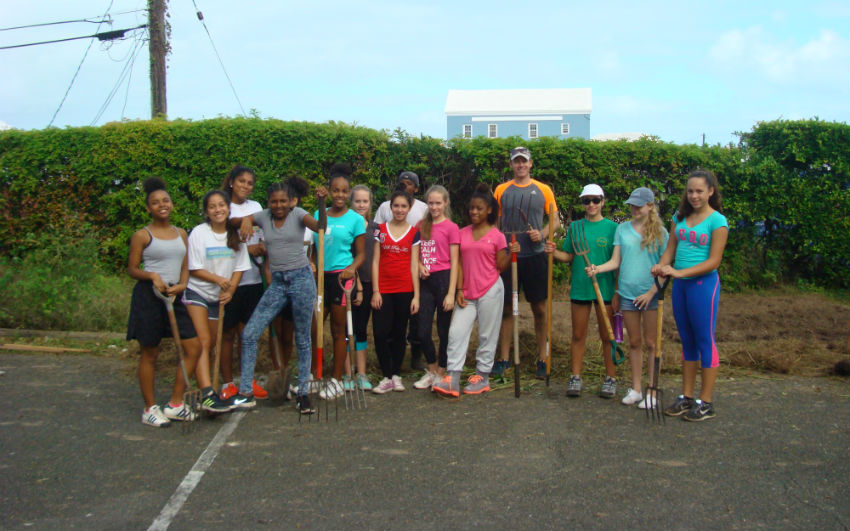 Mr. Dill said, "This is a wonderful initiative for all parties involved and an opportunity to give the BHS students a unique perspective on food production and the importance of sustainable, organic, local food production for themselves, our country and the global community as a whole.
"This collaboration is also perfect for breathing new life into The Sunshine League Food Gardens and Edible Landscape, and an opportunity to involve the residents of The Sunshine League in the processes and ongoing maintenance.
"I feel honoured to be considered a part of this initiative and am dedicated to see it unto its successful completion."
The Sunshine League spokesperson continued, "We here at the Sunshine League are certainly benefiting from this as well. The BHS students, their teachers, and Omari have been instrumental in recovering our gardens and once these crops are harvested, we will have fresh beds to hand over to the residents of our Pathways to Independence programme for their personal use."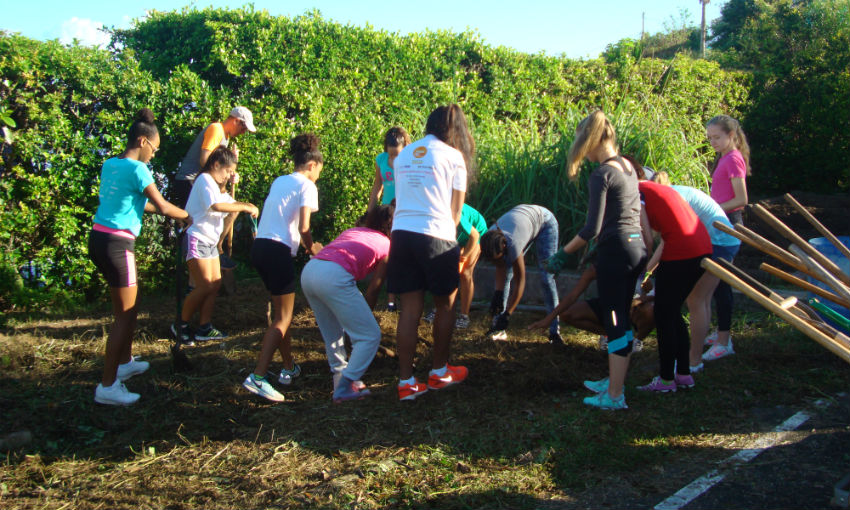 "Pathways to Independence provides safe and secure accommodation to young men between the ages of 18-25+ who need support in areas such as employment, education, financial, health and housing. It is an 18 month programme with an emphasis on achieving goals and developing the necessary life skills to navigate life independently.
"Our ultimate goal is to assist these young men to transition out into independent living with improved levels of self-efficacy and a sense of achievement and thus, the confidence to thrive.
"We are also aiming to incorporate agricultural therapy in to our upcoming programme where we will be teaming up with DCFS and working with children aged 14-17 in foster care to develop their life skills as this incredibly vulnerable population of young people prepare for their age-out transition at age 18. So we are very, very thankful.
"The girls have obviously enjoyed their time with us as well – so much so that they have asked to continue working in our gardens for community service hours, even though the Dollars for Hours project has officially finished."
Read More About