About fifty people made their way to the West End Yachts boat auction in Dockyard this morning [Nov.19] seeking nautical bargains. Nine boats ranging from a 40 foot twin engine power boat down to a 25 foot single-engine [but engineless] powerboat were auctioned off by Auctioneer Buddy Rego.
The sailboat below on the right sold for $10:
The bottom price was $10 for the 35 foot sailboat – a Hughes sloop, but without sails and engine. Top price was $7,000 for a 36 foot twin engine 'Burn Craft' powerboat which had its two engines in place but it was believed that both were seized up. Three boats attracted no bids and did not sell at auction.
The boat below sold for $7,000 – the highest price of the day: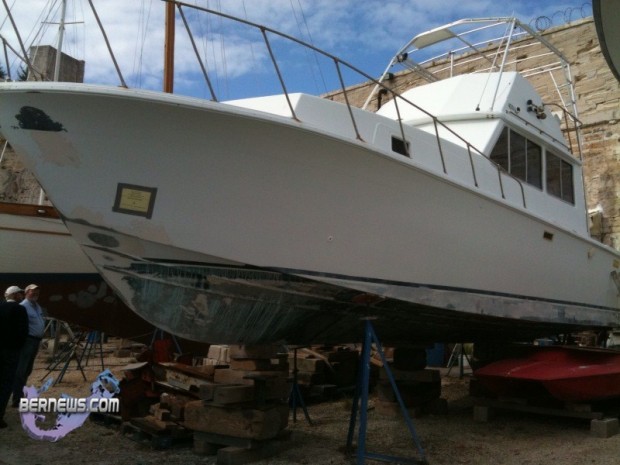 The boats had been in the care of West End Yachts and were being sold in order for West End Yachts to recoup its storage costs and yard fees. There were no reserve prices on any of the boats.
"Pretty Woman", a 38 foot twin-engine sports fisherman boat, but with only engine in the boat, was not bid on at all. Neither were "The New Beginning", a 25 foot single engine Trojan powerboat; and another, 25 foot single engine powerboat, but this boat un-named and its manufacturer unknown.
The boat below sold for $500: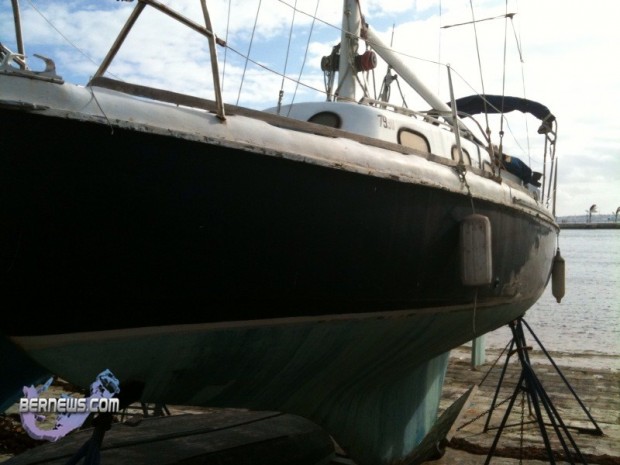 "Jaibolero", a 38 foot Nautica sailboat able to sleep eight in its three staterooms went for $6,300. But the new owner will have to get an engine and sails for "Jaibolero".
The deck of the "Jaibolero", which sold for $6,300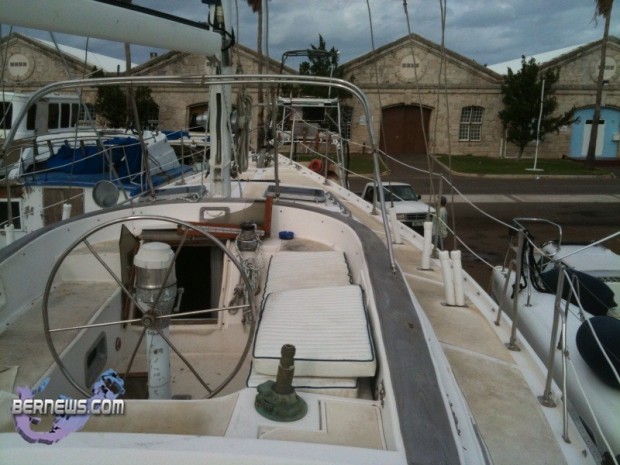 "Another Emerald", described as a 40ft Trojan twin-engine powerboat went for $700. The boat had previously sustained various damages after sinking.
"Money Penny", a 24 foot Black Fin engineless single-engine powerboat went for $600. "Tracer", a 30 foot sailboat of European origin and with an inboard engine attracted a single winning bid of $500.
The boat below on the right sold for $700, the one on the left sold for $7,000: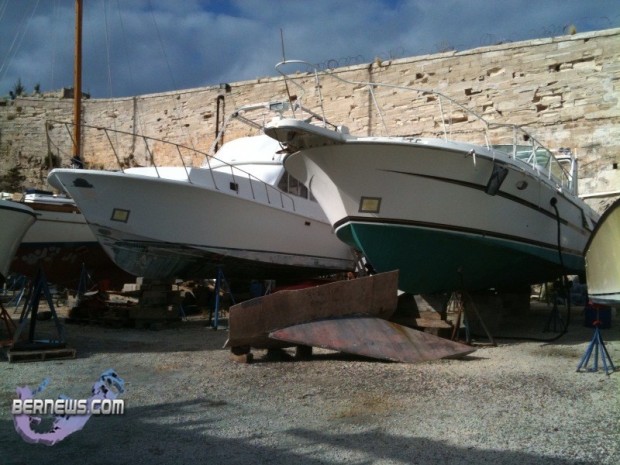 All purchasers had to agree to remove their craft within seven days or enter into a new storage agreement with West End Yachts and pay the newly agreed first and last month's storage fee immediately.
Read More About