The Youth Parliament of Bermuda recently extended an invitation to Government Ministers to attend a Meet & Greet held at Camden.
Senior Advisor Owen Darrell welcomed the crowd, which followed by presentations from some of the youth ministers. They included Youth Premier Ryan Robinson, Shadow Youth Minister of Energy & the Environment Meredith Gilespie, Youth Minister of Energy & the Environment Rory Caslin, Shadow Youth Minister of Tourism & Transport Zindzi Swan, Minister of Youth Education & Employment Jashonae Smith, Shadow Minister of Youth Justice & Rehabilitation Kennedy Middleton, Minister of Youth Development & Family Affairs Sierra Botkin, Minister of Youth Athletics & Recreation Leah Brookes, Minister of Youth Rights & Crime Prevention Torrae Wainright and Youth Speaker of the House Nicole Wilson.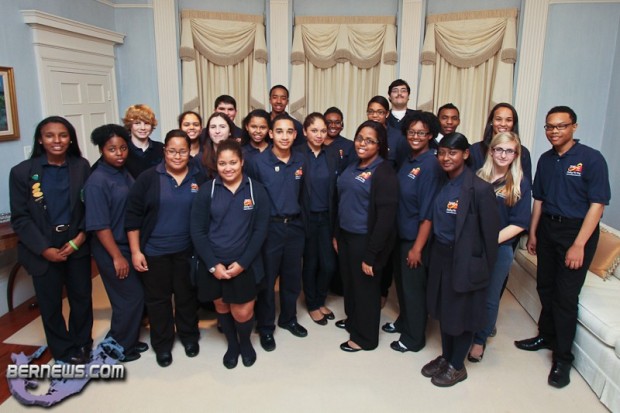 After the presentations concluded, the Youth Parliament members mingled with Government Ministers and Senators that were in attendance while enjoying refreshments.
A program handed out at the event said, "The Youth Parliament of Bermuda strives to provide education on parliamentary procedures and to create awareness of current events and issues on a local and global scale, while fostering relationships between our youth, and political figures in our society."
Welcome/Opening Remarks, Environment & Town Cut Proposals
Road Safety, Educational Standards & Tourism Proposals
Youth Justice Standards & Youth Services Proposals
Physical Education, Crime Prevention Proposals & Closing Remarks
Read More About