On Sunday [June 10] a group of divers from Bermuda, North America and Europe concluded the annual Bermuda Ocean Explorers 'Bermuda to Cozumel Dive Excursion' which took place the previous seven days at the Aldora Villa and Divers in Cozumel, Mexico.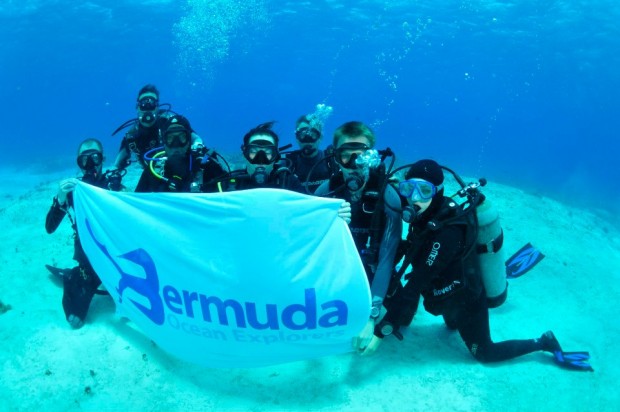 Bermuda Ocean Explorers' aims to be an all-inclusive conduit, helping connect divers for the love of diving, regardless of training standard or other affiliation and create a synergy between existing organizations that promote ocean conservation, education and research. Part of connecting divers, gaining experience and exposure to different kinds of diving includes group trips overseas.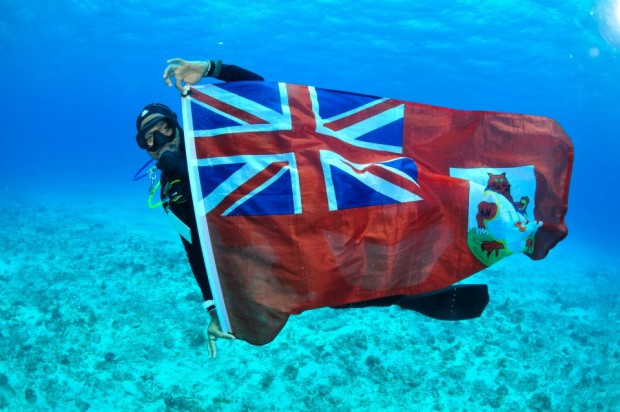 This is the second year Weldon Wade, BOE founder, has lead the excursion to Cozumel, and his fifth time to the island. He explains: "Scuba diving is an adventure sport, and in Cozumel an entire week of non-stop diving is without a doubt an adventure and then some! Mention dive sites such as Barracuda, Santa Rosa Wall, Paso Del Cedral, Punta Sur and Maracibo to any other diver that has been there and let the stories begin!"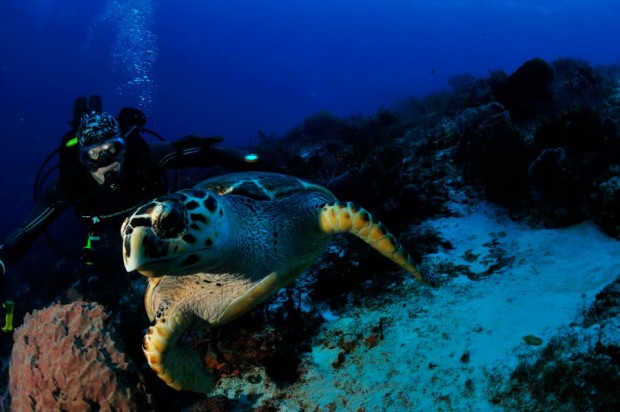 Cozumel offers divers a variety of dives sites that are tough to match. With most of the south-west coast of the island being a marine park you can expect to see all kinds of life from gorgeous coral, sponge, fan and rock formations to turtles, sharks, eels, angel fish, massive grouper, rays, crabs, lionfish and tons of other creatures such as conch, sea stars, arrow crabs, 'painted elysia' nudibranch and much more.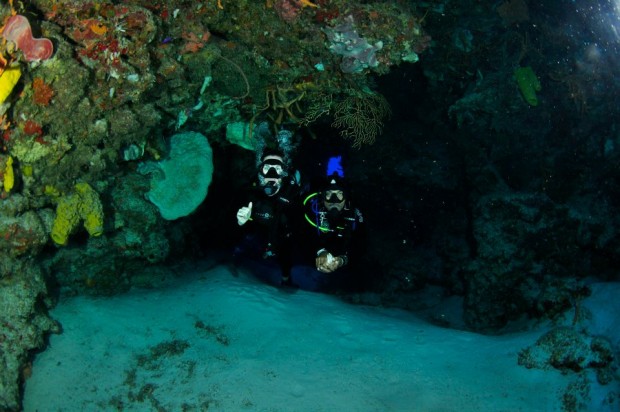 "In fact, a group of us spotted a hammerhead shark! I was fortunate to see a hammerhead last year so I wasn't too upset to have missed it!" mentions Mr. Wade.
Scuba divers can also get depth on dives, dive on enriched air to increase bottom times and most significantly, unlike in most destinations, Aldora Divers use large steel cylinders instead of standard aluminum. The difference adds additional weight the diver, so there's less weight you need on your weight belt.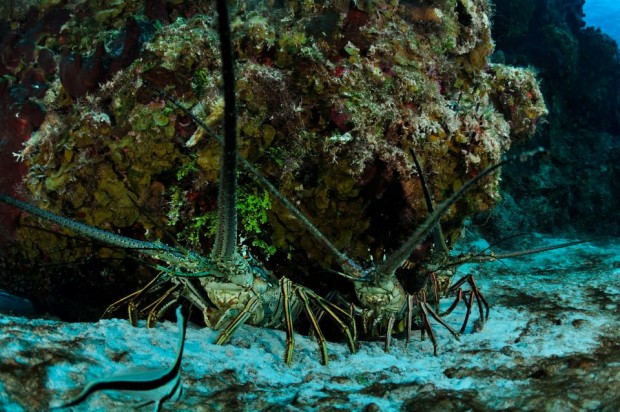 It also allows extra capacity of air so dives are longer – much longer – with average dive times of 70 minutes. Experience awesome drift diving, night diving, deep diving and you can even head to the mainland to Tulum and experience cenote (fresh water cavern) diving.
BOE choose to dive with Aldora because of their awesome staff, attention to detail, customer service and a simple question our guides and leaders Julio and Almendra would ask each day that continues to stun each time – "Where do you want to go today?" since most dive operations tell you where they want to go and typically don't venture very far.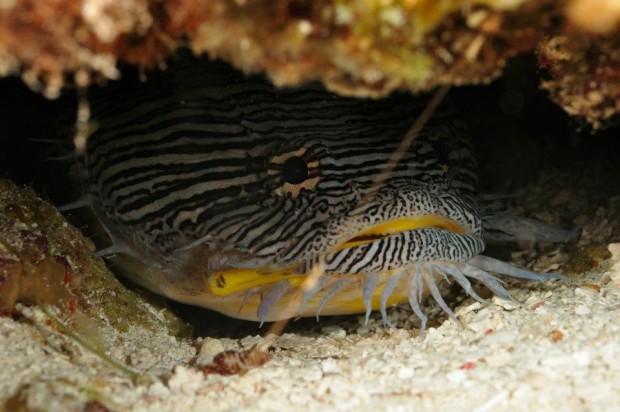 In addition to diving, many divers had underwater cameras in tow shooting phenomenal photographs and video. As you can see divers had some fun, taking time to pose for the camera. We also did two lionfish spearing trips, with the yummy fillets saved for the farewell barbecue. Some divers also completed PADI certification dives during the week.
With the excursion now over, there are other social events planned for the summer. Right around the corner, on June 23rd Bermuda Ocean Explorers are hosting a Summer Sunset Cruise aboard the Ubervida catamaran with tickets available now at www.bdatix.bm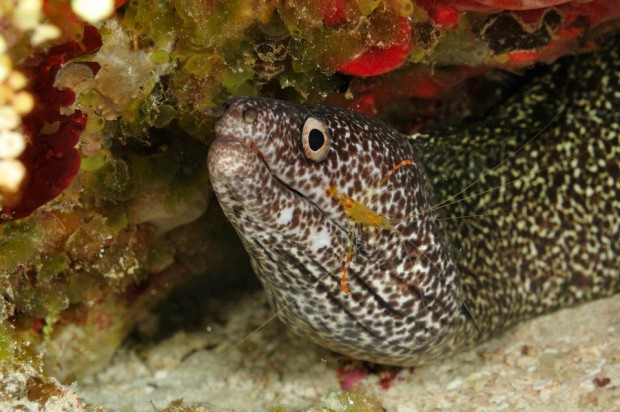 Past events, such as the shore debris clean ups at Church Bay and Whalebone Bay were very successful and will be repeated again in the near future at other locations. Online and in-person scuba lectures are also in the works.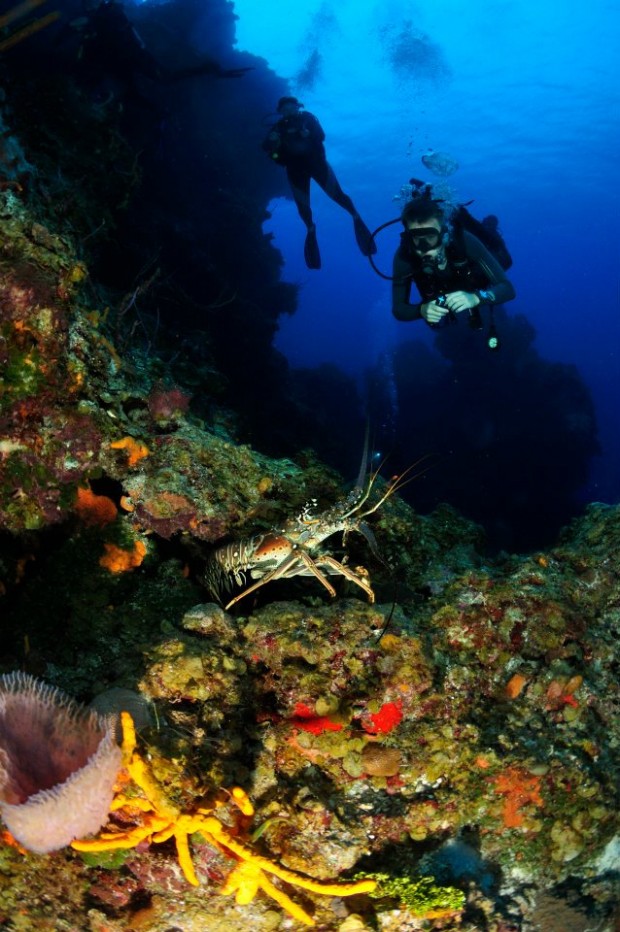 For more information about the trip, details on joining the next one, to see photographs and video of this and past events and more find Bermuda Ocean Explorers on Facebook or at bermudaoceanexplorers.com.
- Photos courtesy of Anastassia and Sergey Goncharova
Read More About
Category: All, Environment, Environment, Marine, News, Photos