Bermuda's Paralympian Jessica Lewis returned to the island on Saturday [Sept 29], for the first time since the London 2012 Paralympic Games.
The 19-year-old competed three events, marking the first time Bermuda has been represented by a track and field athlete at Paralympic level.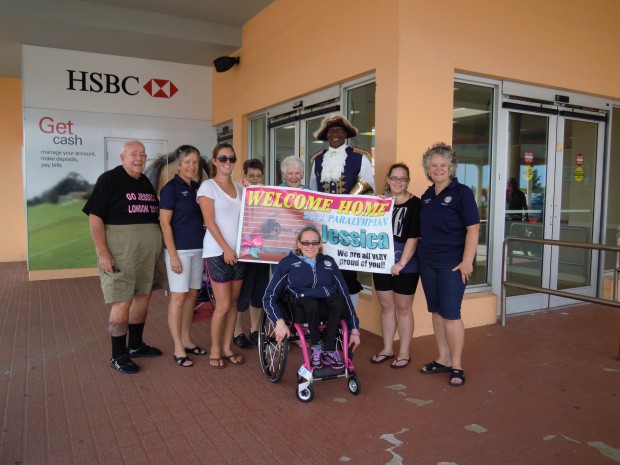 She joined over 4,000 athletes from more than 160 countries during the 11 days of competition. She finished the T53 100m, 200m and 400m finals in 8th place, and said "Wow what a feeling it was to race in front of 80,000 people.
"I can't even describe how amazing it felt to wear Bermuda on my back and race among the top women in the world. Thanks for all the support and kind words everyone. My Paralympic debut was a success."
Ms Lewis told Bernews she was looking at these Games as an experience, and hopes to continue in the sport and represent the island in the 2016 Rio Games.
Read More About