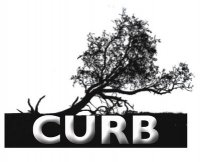 Citizens Uprooting Racism in Bermuda [CURB] will continue their White Racial Identity Workshops today [Oct 8] from 6:30 – 8:30 pm at the Human Rights Commission on Church Street.
This workshop is the third in a series of workshops based on the work of Dr. Shelly Tochluk, Ph.D. author of "Witnessing Whiteness: The Need to Talk About Race and How to Do It."
An email from CURB said: "At this workshop we will be talking about the value of being race conscious [rather than colourblind] and what it means for individuals who choose this route. We will also examine the cultural experiences and traditions that are meaningful in our lives, discuss their origins and our personal/family's relationship to them, as well as look at the issues related to cultural appropriation and how it might affect cross-race interactions.
"The workshops are for white folk and those who self-identify as white who wish to build a socially just and equitable society in Bermuda by more fully understanding the social construct of race and the concept of white racial identity.
"Through dialogue and an experiential learning environment participants will develop a deeper understanding of what it means to be white by examining our relationship to white identity.
"Further workshops will examine what it means to have white privilege and how it functions within the larger system; the social construction of white racial identity; the concept and process of assimilation to whiteness for European immigrants to Bermuda and their descendants; the interlocking, interdependent nature of our multiple social identities and how these impact our lives; recognize our personal experiences of oppression while maintaining accountability for the privilege we may have; and importantly share tools and build skills that can help participants work towards racial justice and equity in our community.
"These workshops will create an environment for powerful personal discovery, build and sustain authentic relationships and raise awareness of the importance of active individual and group racial justice work."
Read More About