[Updated with videos] Premier Craig Cannonier appointed twelve new Cabinet Ministers who were all sworn in by Governor George Fergusson earlier today [Dec 20].
Some portfolios were shuffled from the positions held in the previous administration, with tourism teamed with transport, while economic development and home affairs are stand-alone ministries.
Two Senators were appointed and given Cabinet positions: Nalton Brangman was named Minister of Education, and Michael Fahy was made Minister of Home Affairs. The other three Senators were not appointed during today's ceremony.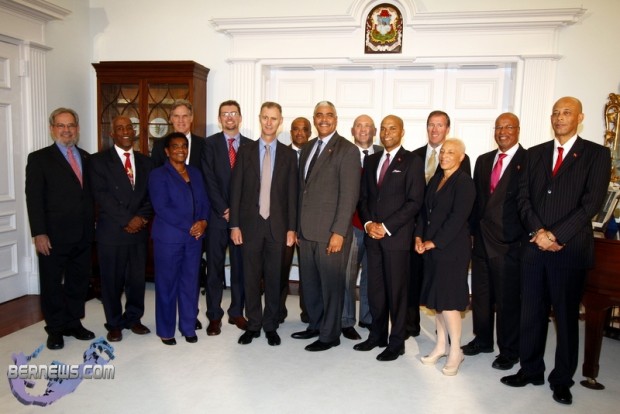 As expected, Bob Richards is the new Minister of Finance, while Dr Grant Gibbons is Minister of Economic Development, and Pat Gordon-Pamplin is Minister of Health & Seniors.
Michael Dunkley is the new Minister of Public Safety, Shawn Crockwell is Minister of Tourism & Transport, Trevor Moniz is Minister of Public Works and the new Attorney General is Mark Pettingill.
Three newly elected MPs were appointed to Cabinet; Sylvan Richards is Minister of Environment & Planning, R Wayne Scott is Minister of Community & Cultural Development and Leah Scott will serve as Minister Without Portfolio.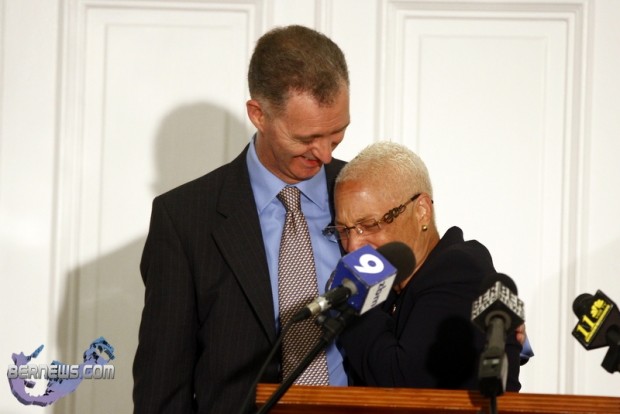 Premier Cannonier said: "I have spent the past two and a half days talking with each new minister and I can say that they are fired up and ready to get down to the people's business.
"Our primary focus is to get our economy growing again, creating the conditions for new jobs and opportunity… creating conditions to help people meet their daily needs; to ease the pressures they face.
The Premier Cannonier said: "I extended an invitation to a PLP MP to join the Cabinet but they declined, citing a party position to not accept such an offer at this time."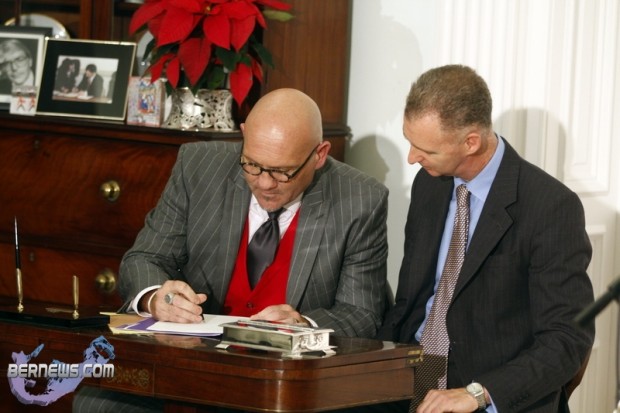 "Our Cabinet Ministers will take a 10% pay cut effective immediately," said Premier Cannonier. "The people of this country are going through very tough times, and it is essential they know that their elected representatives are with them. We cannot expect Bermudians to tighten their belts without their leaders doing the same. Sacrifice must be shared.
The PLP said they "take note" of this evening's OBA Cabinet appointments. "When our Shadow Cabinet is unveiled, we will show Bermuda who will be standing strong for them on our behalf in Parliament," said the PLP.
Click to enlarge:
Attorney General & Minister of Legal Affairs Mark Pettingill:
Minister of Community & Cultural Development R Wayne Scott:
Minister for Home Affairs Michael Fahy:
Minister of Economic Development Dr Grant Gibbons:
Minister of Public Safety Michael Dunkley:
Minister of Tourism & Transport Shawn Crockwell:
Read More About