Bermuda is getting prepared this weekend to repeat their success in the November CEA Mini World Dressage Competition which saw Bermuda's adult team of 3 riders beat out Jamaica, Cayman, Barbados and Trinidad and the children's team place second behind Cayman. Tom Poulin will be visiting this weekend to help the riders and horses, as he did ahead of the CEA competition, prepare for the FEI World Dressage Competition to be held on February 23rd.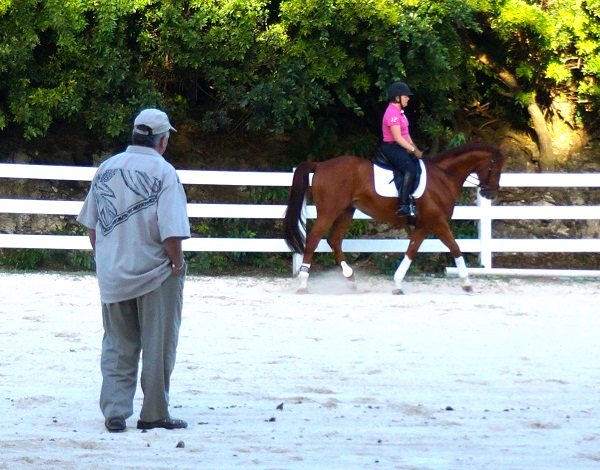 Bermuda will be the first island of Trinidad, Barbados, Cayman, Jamaica and Haiti visited by judges Elke Hilde Ebert from Germany and Mariano Santos Redondo from Spain. The FEI World Dressage Challenge is entering its 33rd year and seeks to promote and expand horse-riding skills in developing countries throughout the world. It is estimated that 54 countries will participate in 2013.
Tom Poulin is an influential member of the American dressage community as a rider, trainer, senior judge [USEF "S"], instructor and clinician. Riders from the beginner levels through advanced participate in his clinics locally and benefit from Tom's experience having trained and ridden in Holland and Germany early in his career. Participants include Dawn Fox with Lancelot, Ashley Gibbs with Landtango and Michelle Ingham with Roseland, winning team members of the CEA Mini World Dressage Challenge.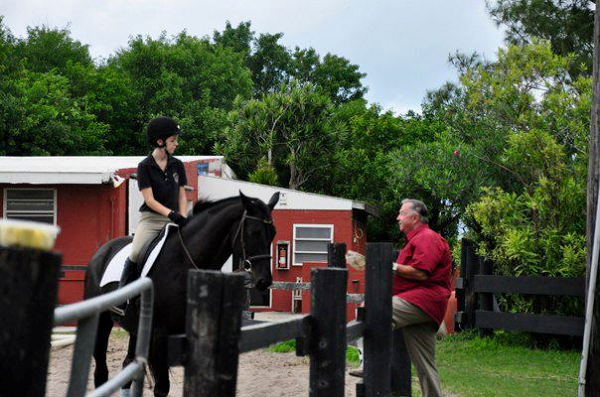 Local instructor Angela Holloran-Smith will also be riding a few horses with Tom. Clinics will be held Saturday and early Sunday morning at the National Equestrian Center, Vesey Street, Devonshire where riders will practice the tests they must perform in the WDC later this month. Additional session at various stables on the island will be held Friday through Sunday.
For a clinic schedule or to find out more information on dressage in Bermuda go to bermudadressagegroup.com.
Read More About