In the fifth of a series of profiles of contestants, Bernews today spotlights Mikeisha Butterfield who is representing Devonshire Parish in the Miss Bermuda Pageant, which will be held on June 23rd.
Having received Deputy Principal Honors, this CedarBridge Academy graduate is currently working at Bermuda Red Cross as a Health & Safety Coordinator.
Miss Butterfield has earned a City & Guilds Certification a Business Certificate and is TIPS, CPR, First Aid and AED Certified. She has been involved in activities including dancing, cheerleading, singing, modeling, netball and volleyball.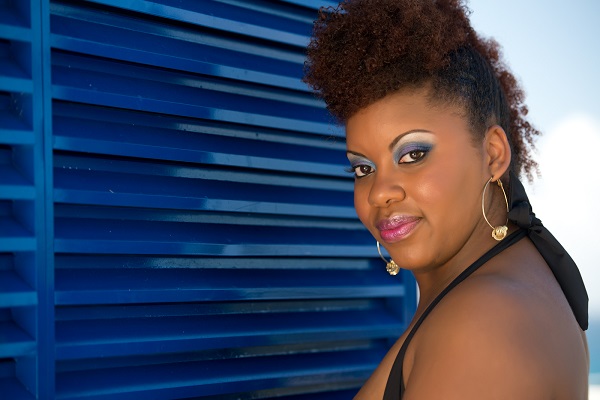 Asked why she entered Miss Bermuda, the 22-year-old said, "Initially I entered the pageant to develop strong communication skills.
"However throughout this pageant preparation, I have come to realize that it is much more than an opportunity, it is a job and it is one that I am ready for. I hope through this experience I can develop a better understanding of who I am and to be able to apply my leadership skills within our community."
"The most rewarding part of the pageant is being able to grow from this experience by having the opportunity to be a part of all the workshops coming our way, meeting and interacting with the other contestants and working as a team more than just competitors.
"I would like to say thank you to the main three people in my life. My mother, father and sister are my biggest inspiration. They have taught me the most beautiful love I have ever known, how to forgive, to always do my best in all things, to always Love the Lord and not to judge others. These teachings have brought me a harvest of peace and contentment no matter what storm in life I face.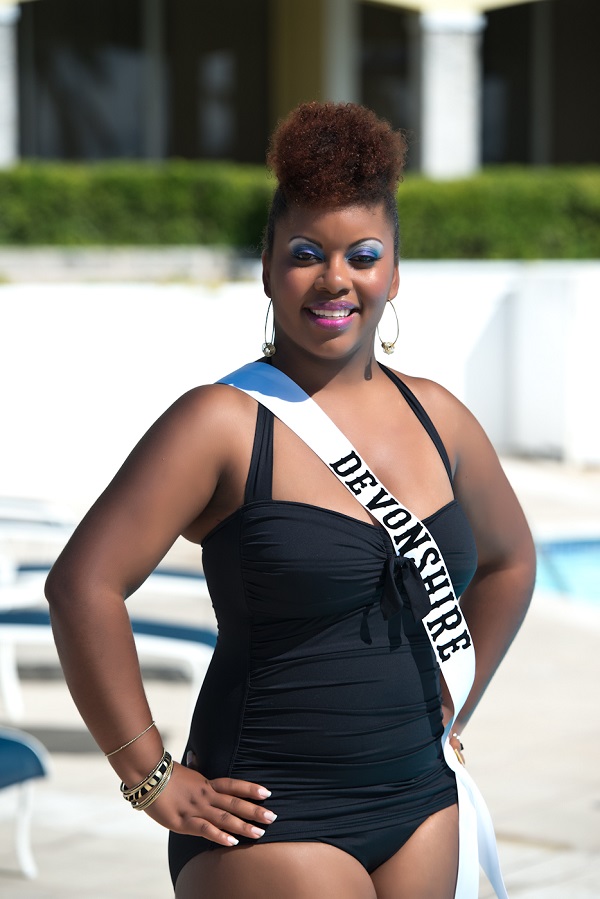 "The sun always shows it's face, and puts rainbows in my heart to remind me I am blessed. I have accomplished a lot of things in this crazy world and if it were not for them I wouldn't have become the person I am today, thanks to my parents and sister.
"In my lifetime, I never regret anything that we all have went through together whether it was good or bad. For what they have done for me I couldn't ask for more. I love and respect them with all my heart and wouldn't change a thing.
"I think all families are great inspirations to any child's life, because I know for sure mine are. "Nobody knows of the work it makes to keep the home together – Nobody knows of the steps it takes – Nobody knows but family."
"People should come out and support us lovely ladies representing for our country "Bermuda" – so they can see that it is much more to it then what people imagine it will be like such as how much time we put in, the hard work, coming out of it all more than just fun but leaving with the knowledge and experience and just showing others out there with a dream or passion for something that if we all can do so can you!"
The 2013 Miss Bermuda Pageant is scheduled to take place Sunday June 23rd, at the Fairmont Southampton Hotel where reigning queen Rochelle Minors will crown her successor. Tickets are on sale now here on bdatix.bm, with ticket prices starting from $65. View all our Miss Bermuda coverage here.
Read More About
Category: All, News, Style & Beauty