[Updated] Raising the retirement age to 68, reducing the House of Assembly from 36 to 30 seats and Cabinet to a maximum of 8 Ministers and closing all post offices but three and reducing staff are some of the cost reduction measures contained in the SAGE Commission report which was tabled this morning [Nov 15].
The Commission said expense reductions in the first year should equal $65 million; in the second year $80 million; in the third year $85 million; and in the fourth year they should equal $90 million.
"The Commission's recommendation for a four-year time frame is based on the fact that almost every dollar eliminated from the budget will mean a corresponding decrease in Bermuda's economy of $1.28. This is called the multiplier effect," the report said.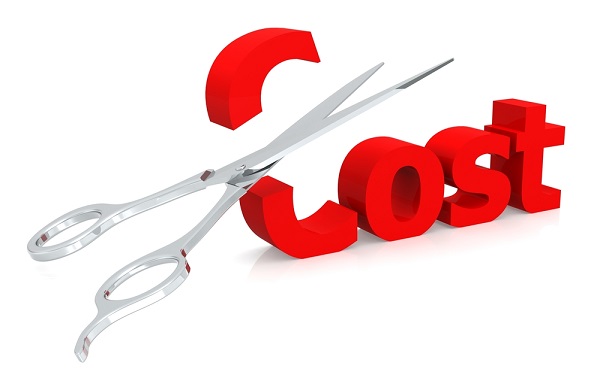 SAGE said each Department must look at reducing general operating expenses beginning with non-Bermuda dollar expenses such as foreign consultants and other overseas expenditures, as well as look at reducing funding of grants and contributions.
On staff reductions, SAGE said: "Ultimately, staff downsizing would not necessarily be a reflection of the performance or quality of Government workers: it would be a sad and necessary requirement to contain a Government cost structure that is unsustainable and out of control.
"For the past several years, Bermuda has had to borrow money to pay public sector wages. Unless significant reductions are achieved in non-personnel cost expenses, Government cannot afford its personnel costs and pension burden."
The full report is 140 pages, some of the highlights are below and the full report is here [PDF]
Reducing Size of Cabinet/House of Assembly
Cost of Bermuda Legislature reduced by 15%, approx. $911,000 of $6,079,000.
House of Assembly be reduced from 36 to 30 seats.
Size of the Cabinet be reduced to a maximum of 8 Ministers, including the Premier.
It is anticipated that these reductions represent $730,000 savings in salary and benefits.
The Premier can accomplish the reduction in the size of the Cabinet now
Until both of these recommendations are implemented, we recommend that the Ministers and Members of the Legislature take an immediate reduction in salary equal to the reduction in salary and wages of the Civil and Public Service
Possible Privatization
In alphabetical order, we recommend that the Authority consider part or all of the following services for privatization or for placement in a quango: Airport Operations, Civil Aviation, Highways Management, Maritime Administration, Public Lands & Buildings, Waste Management, Water & Sewage Management
Government remain an equity investor in all privatisation ventures to both maintain some influence over future service delivery and pricing and encourage the hiring and training of Bermudian staff.
The report called Highways, Ministry of Works & Engineering a "prime candidate for privatisation" saying they employ 12% of the Ministry's total staff of 571 and expenses are 10% of the Ministry's operating costs which total $61.4 million.
The Department consistently fails to meet annual objectives for resurfacing Bermuda's roads. Union agreements present obstacles to scheduling efficiency and productivity. For example, while road workers are scheduled to commence work at 7:30 am, road repairs usually can't start until after 9:00 am to allow for rush hour traffic.
Pensions
The stark reality is that promises made regarding pensions will have to be broken
A strategy should be implemented immediately for a graduated increase in the retirement age to 68
If continued in their current form, due to the low funding levels, all of the schemes will run out of funds in the next 35 years.
Sick Days
Patterns in sick day leave in Government that require urgent review
High proportion of Government workers [33%] who take an unusually high level of sick leave.
Group is responsible for the bulk of the almost 42,000 sick days taken in 2012/2013.
Sick days cost Government over $10 million
Data suggest a large abuse of sick leave, combined with a poor monitoring of sick leave by senior managers
MAWI
Duplicated services are provided at the King Edward VII Memorial Hospital (KEMH) and at MAWI because the two facilities are operated on two separate sites. Substantial savings would be generated from operating both facilities on one site.
Post Office
The Post Office is at least 80% overstaffed [over 100 too many staff]
Last decade saw cumulative losses of $56 million [compared to $7m loss and $1m profit in prior decades].
It is clear that the Post Office's current business model is no longer sustainable
If no action is taken, losses of approximately $134 million are projected over the next decade.
Close all post offices, but leave 3: one in Hamilton, one in the East and one in the West.
The buildings in which they are located should be sold, rented or repurposed.
Cease mail delivery to houses and businesses; construct cluster boxes in each parish.
Reduce staff to the level needed to service 3 post offices and deliver mail to the cluster boxes.
Marine & Ports
Maintenance of the ferry service, tendering operations for cruise ships, and government-operated ship slips and cradles be outsourced.
TCD
Eliminate testing of vehicles by TCD
Outsource to licensed garages who would charge customers & pay Government a fee to be licensed to do so.
Government would still receive the vehicle licensing fees, but the garages would compete for the testing revenues.
This arrangement delivers more convenience to the consumer
Will save the government $2.3 million on the emissions contract.
Prisons
Average cost per inmate per year is approx. $80,000; the average daily inmate population is 283.
We also see merit in employing non-violent prisoners wherever possible to reduce expense, provide them with earning and learning opportunities, and prepare them for a return to civilian life
As an alternative to continued confinement, we recommend the use of electronic tagging of non-violent offenders (such as for traffic offences and other minor offences where a fine is insufficient) and also for offenders nearing the end of the periods of imprisonment where such restriction of liberty and the ability to move freely is an appropriate punishment. This would have the effect of reducing the prison population and the high costs associated with each prisoner.
Recommend that a secure van for transporting prisoners be purchased
Support greater use of the video link between Westgate and the courts to reduce transport activity.
Personnel Reduction
Terminate poor performers first.
If more savings are required: Require personnel who are past the retirement age to retire.
If more savings are required: Incentivise personnel who are eligible to retire (and can access their pensions) to retire.
If more savings are required: Reduce salary and wages of all personnel to achieve the required savings. We recommend that reductions are not applied across the board but are levied, least on the lower paid and more on higher paid, in an amount sufficient to reach the required amount of savings.
Update 12.03pm: The statement made in the House of Assembly by the Minister of Finance Bob Richards regarding the tabling of the SAGE Report is below.
Mr. Speaker, in accordance with section 14(7) of the SAGE Commission Act 2013, I am pleased to table the SAGE Final Report.

Honourable Members are aware that the "Spending and Government Efficiency Commission" (the "SAGE Commission") was established via Clause 3 of the SAGE Commission Act 2013.

As you may recall, the Commission's primary objective was to advise Government on the most efficient and cost-effective government organizational structure in order to improve delivery of services, introduce cost saving measures and greater transparency and accountability.

The Commission was charged with conducting this work and delivering their recommendations to the Minister of Finance within a six-month period.

Mr. Speaker, Members are aware that the SAGE has completed their final report which was submitted to the Acting Minister of Finance on October 31st, 2013.

Mr. Speaker, the SAGE Final Report follows an interim one which was submitted to me on July 23. Both documents are the product of thousands of hours of review, analysis and discussion. Much of this time was on a volunteer basis for which I am grateful. The process has been both collaborative and productive, and a broad, diverse cross-section of the community has been involved in this important initiative.

I would like to formally congratulate and thank the Chairman, Mr. Brian Duperreault, and the rest of the SAGE Commission; indeed all committee chairs, committee members and contributors, for the excellent quality of this report, a report which stands as testament to what our invisible resource, i.e. intellectual capital, can accomplish when it is generally accepted that something has to be done.

Also the Commission is to be commended on the open and transparent manner in which it went about its business. The keen interest that the public has taken in this process speaks to the level of concern among Bermudians about how their Government is run.

Mr. Speaker, the Government will now conduct a full review of the SAGE Final Report with the intent of implementing those recommendations which will make Government more efficient and cost-effective with the ultimate aim to reduce overall Government expenditure. It should also be noted that I plan to make a "Take Note Motion" on the SAGE Report to allow for a full debate of the SAGE Report in this Honourable House.

Thank you, Mr. Speaker
Read More About