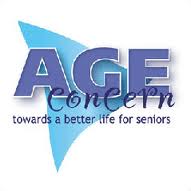 Age Concern Bermuda is expressing both a "congratulatory and cautious" response to the 2014/15 Budget presented by Minister Bob Richards earlier today [Feb 21].
Advocacy Chairperson, Mr. Charles Jeffers and Executive Director, Mrs. Claudette Fleming offered sentiments of appreciation for the Government's announcement of a 9 million dollar boast to the Financial Assistance program to help financially strapped Bermudians, especially senior citizens.
In addition, the Age Concern representatives were grateful for the Finance Minister's acknowledgement that times remain tough.
"There is definitely a sense of relief from us that the Finance Minister did not introduce new taxes, which would have been an even greater burden to many Bermudians who are already struggling, especially to our seniors." said Mr. Jeffers.
Mrs. Fleming stated that while the budget appeared sensitive to current financial times, it also evoked an immediate response of … "tell me more".
In particular, she stressed that clarification was needed on the following points:
"With respect to the 5% increase adjustment of all Government fees, how far do these fees expand and, what is the potential impact on senior citizens? For example, are car licensing fees included in the fee adjustment increase?"
The Age Concern representatives also felt that further explanation is necessary regarding the planned introduction of pension funding policies.
Of particular concern to Age Concern and its members would be whether such planning would include the preservation of current pension benefits and the degree to which current and future pensions will adequately support the rising cost of living in Bermuda?"
Finally, Mrs. Fleming noted the Finance Minister's intent to "put the brakes on" healthcare expenditures. The seniors' advocate questioned whether the time was now ripe to revisit the important discussion of a National Health Plan and related financing model for Bermuda.
'We are earnestly looking forward to learning more about the fine details of the budget in the days and weeks to come." expressed Mr. Jeffers.
Read More About
Category: All