A truck entering the Tynes Bay Waste Treatment Facility on Palmetto Road in Devonshire on Tuesday [Mar 11] restricted the entrance at approximately 12pm when the truck was seen without its back wheels on right side of the vehicle.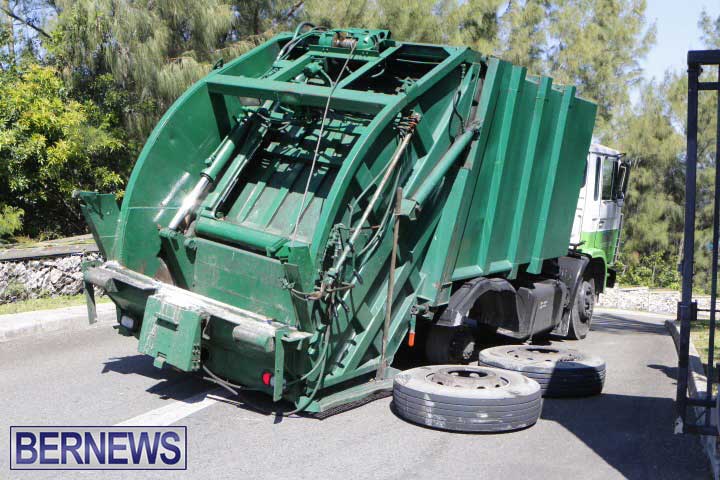 Traffic cones were set up by facility staff at roadside to restrict other vehicles attempting to gain entry. The exit gate to the property was temporarily set up to accommodate the entry and exit of traffic with a member of staff on hand to assist directing traffic.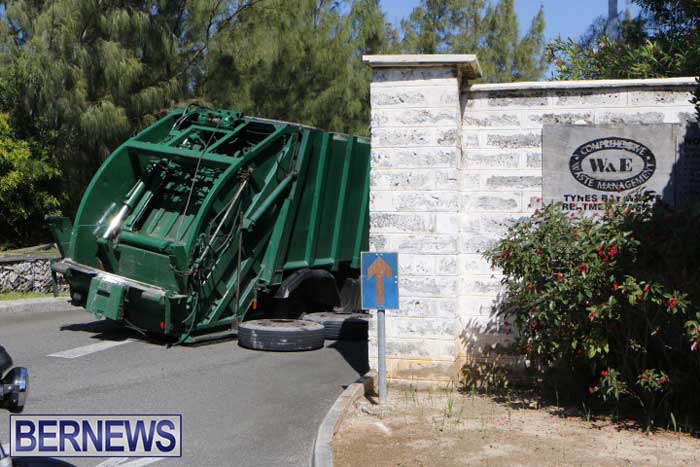 A number of passing motorists stopped by the entrance to have a look at the stricken vehicle with its back axle resting on the tarmac.
Read More About
Category: Accidents and fires, All