The National Equestrian Center in Devonshire is getting set to play host to the 2014 FEI [Federation Equestre Internacionale] Dressage Show on March 5 and March 6, 2014, bringing together riders from around the island in order to compete internationally without the need to leave home.
A spokesperson for the event said, "The major objectives of this worldwide Dressage competition are to give the less experienced Dressage riders, who under normal circumstances cannot take part in international Dressage competitions, the opportunity to compete internationally without having to leave their own country, and to promote the new generations."
"Internationally experienced FEI Judges will travel to the individual geographical regions of the world to judge this competition and give the riders a clinic to teach them the art of Dressage. Each group of countries is judged by the same ground jury, composed of two judges appointed by the FEI."
Dawn Fox on Lancelot during 2013′s competition: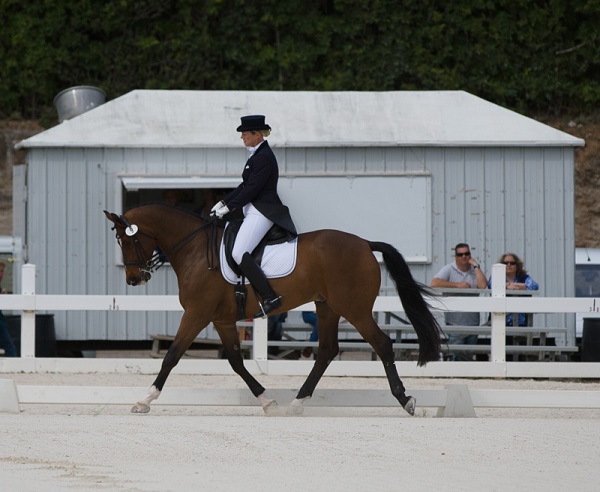 "The competition is currently divided into 12 geographical zones, and Trinidad and Tobago falls within zone ten, along with Barbados, Bermuda, Cayman Islands, Haiti, and Jamaica. The event is a qualifier for the Central American and Caribbean competition."
The main competition will take place on March 5, with clinics to be offered to the best riders in the event on March 6.
The main competition's schedule is as follows:
10.30am: Vet check [in order of go]
12.00pm: Start of competition
2.30pm: Prize presentation [all competitors must be dressed and mounted]
7.00pm: Buffet dinner and general discussion with judges [location to be announced]
Regarding the clinics to be offered on March 6, a spokesperson said, "Clinics will be offered to the 10 best placed senior riders [based on percentages] and the best four riders in the 12-15-year-old age category.
"Clinics will be 45 minutes in duration. Per the FEI guidelines, only under exceptional circumstances will a confirmed rider be excused from participating in the clinics."
Bermuda's 2013 winning team of Ashley Gibbs, Michelle Ingham, Dawn Fox, and Zoe Oleksak: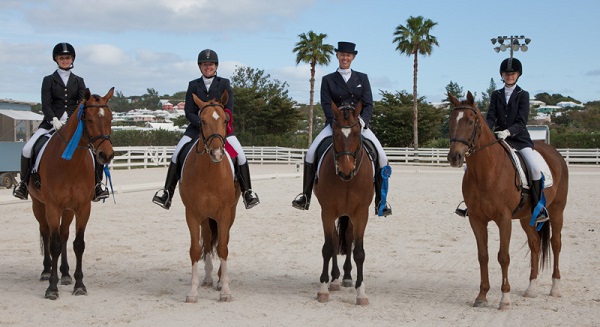 Read More About