[Updated] There was a car collision on South Shore Road in Devonshire, near Gillian's, which has resulted in the car crashing over the wall and landing upside down.
It is not clear whether the passenger[s] have been injured, however the car has sustained serious damage, and parts of the vehicle can be seen strewn across the field the car landed in.
The circumstances surrounding this collision are unclear at this time, as the car is just sitting there unattended and emergency services are not present, however will update with additional information as able.
Update 2.15pm: A police spokesperson said, "At 1:22am police were on mobile patrol when then responded to a report of a single vehicle collision that took place 100 yards south of South Road and Vickers Bay Road in Devonshire.
"Upon officers arrival it was ascertained that the driver lost control of his vehicle resulting in his car flipping over a wall and landing in a garden.
"The 33 year old Devonshire man was initially arrested on suspicion of driving whilst impaired however he passed the test. He was issued a Moving Violation Ticket and released."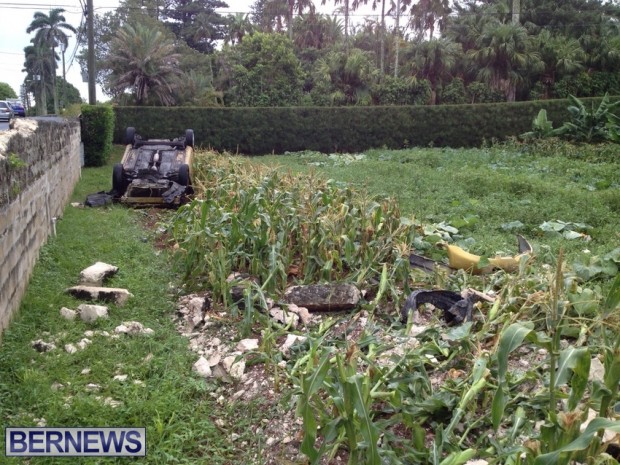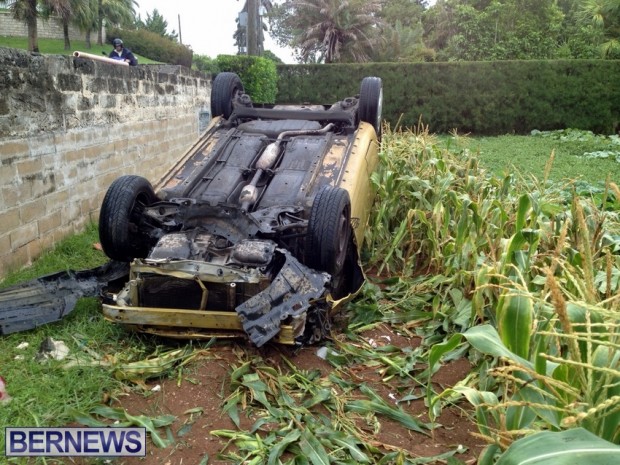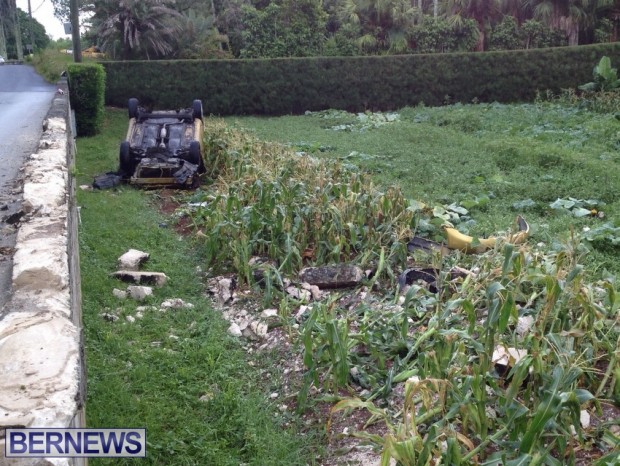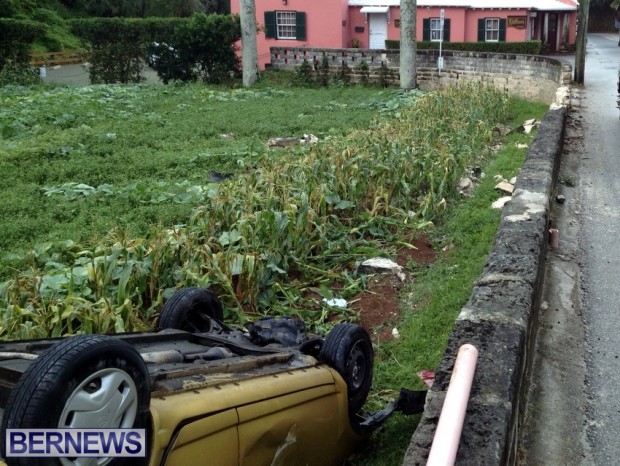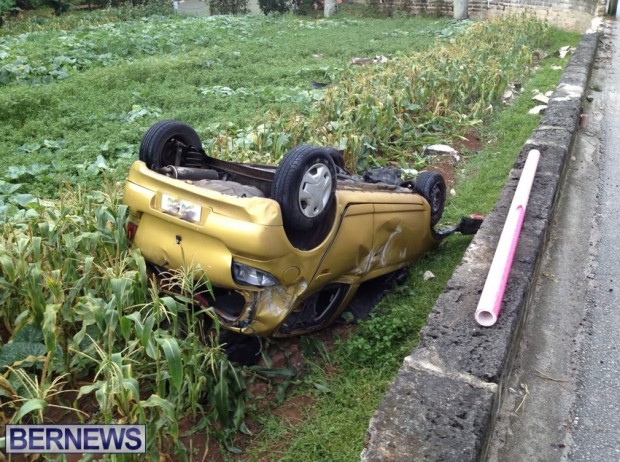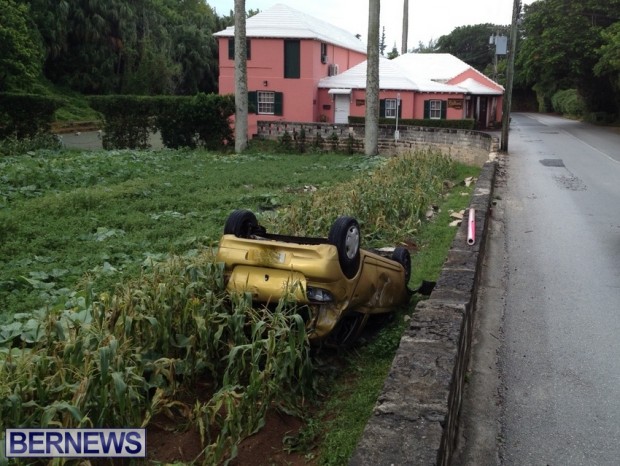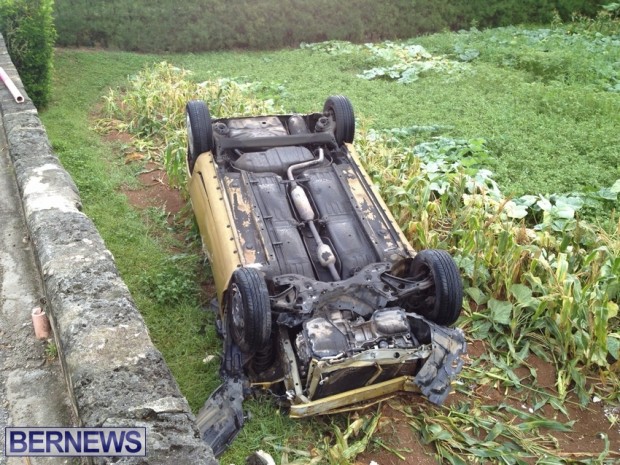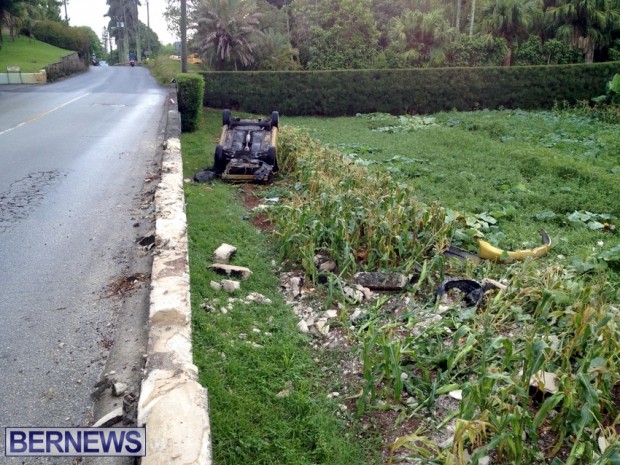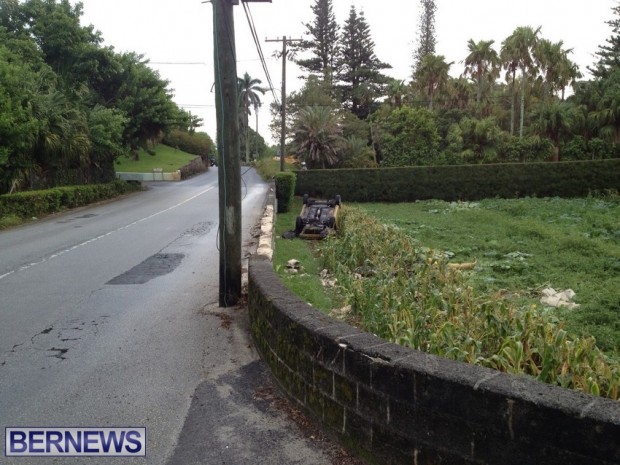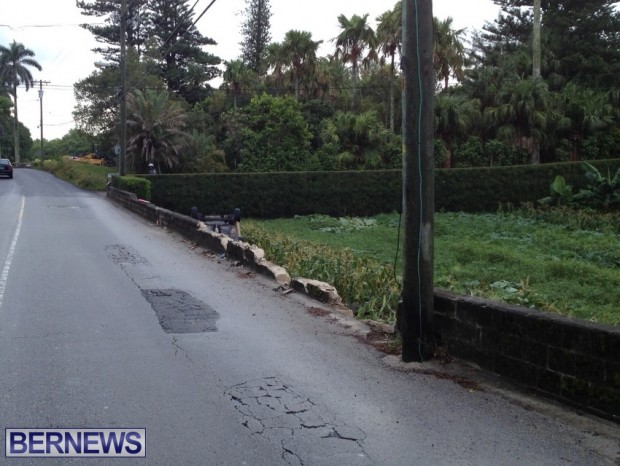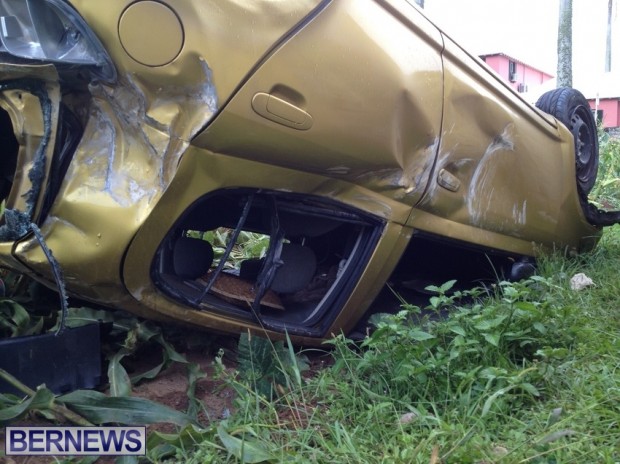 Read More About
Category: Accidents and fires, Accidents/Fires, All, News, Photos