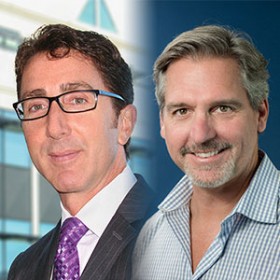 [Updated] BTC announced the completed sale of the company to Barrie Holdings Limited, a said the "transaction marks the beginning of a new era and promises to yield significant changes in the days ahead."
Roy Graydon [pictured], the newly appointed Executive Chairman of BTC, says, "Bermuda is a unique market filled with incredible potential, making the decision to invest in it an easy one.
"We will continue to upgrade local infrastructure and ensure it exceeds the expectations of our customers. This sale marks the transformation of a company that has already contributed so much to the local telecoms industry and it is our intention to continue along that same path"
BTC CEO Eric Dobson [pictured], who will continue to manage the company, says, "Operating as an independent entity positions BTC to more effectively compete in the Bermuda telecommunications market.
"Providing exceptional customer service and launching new products is on the agenda for the immediate future. This is an exciting time for the company and the local telecommunications market place as a whole, and we look forward to the changes that lie ahead."
"The BTC team is poised and ready to respond to the demands of local consumers and eagerly anticipate being a part of what is now, the new BTC," the company said.
Update: In a separate statement, KeyTech said they sold 100 per cent of its interest in BTC to Barrie OpCo for $30 million, $25 million in cash and $5 million in deferred debt.
Read More About
Category: All, Business, News, technology