Bermuda is getting back to business today [Oct 20] after having the unique misfortune of being hit by two storms back to back, with Tropical Storm Fay downing trees and causing widespread power outages, followed by Hurricane Gonzalo, which battered the island with hurricane force winds well into Saturday morning.
While some people sailed right through both storms without much inconvenience, others have been strongly affected. Below we take a look at 10 things that did — or didn't — come through both storms.
1/The island's trees definitely did not fare too well in either Fay or Gonzalo, with numerous trees falling island-wide in both storms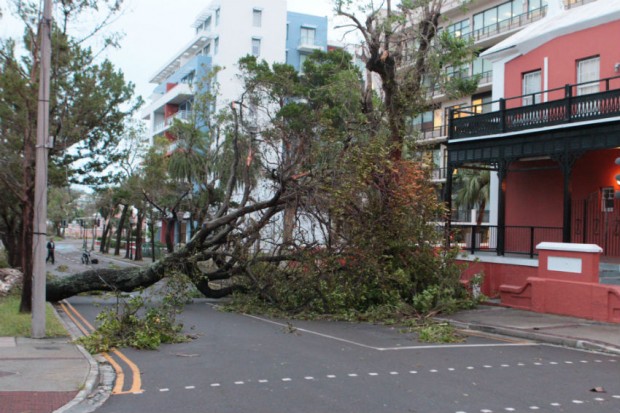 2/Following Hurricane Gonzalo, nothing but this sailboat's mast was left above water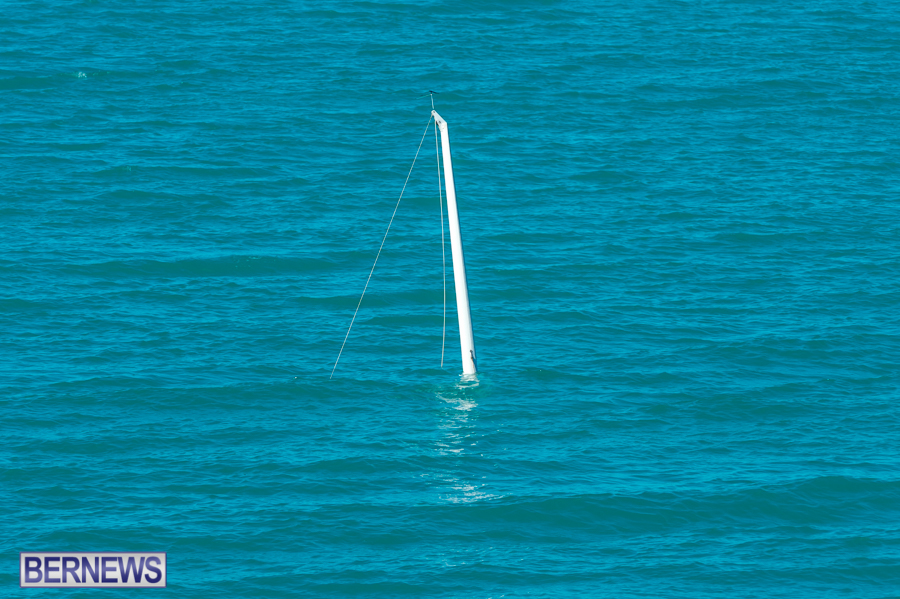 3/ Sometimes dead fish wash up after storms, and this one was found at Daniels Head in Sandys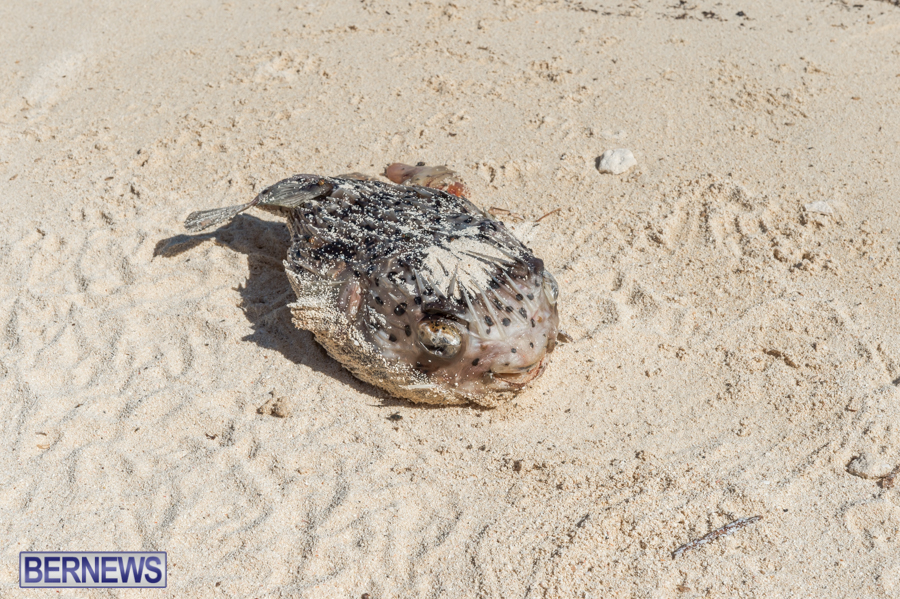 4/This non-traditional Bermuda house in St George's sustained severe damage during Hurricane Gonzalo. Fortunately it was empty at the time. [link]
5/Moving to a more positive note, this replica house in St David's built in the same style as the settlers did in the 1600s, complete with a palmetto thatch roof, came through both storms intact [link]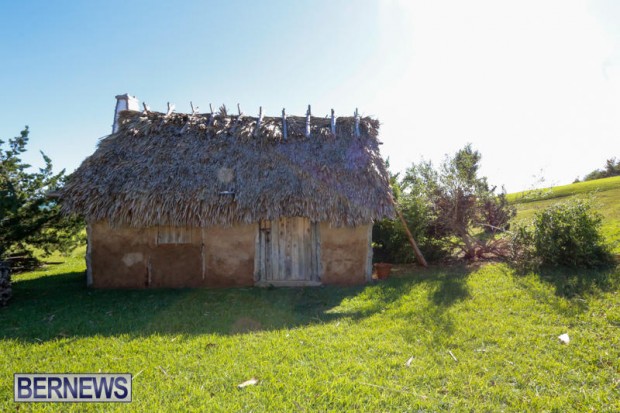 6/It may have caused some chuckles, but the car that was wrapped in plastic for Gonzalo came out in picture perfect condition [link]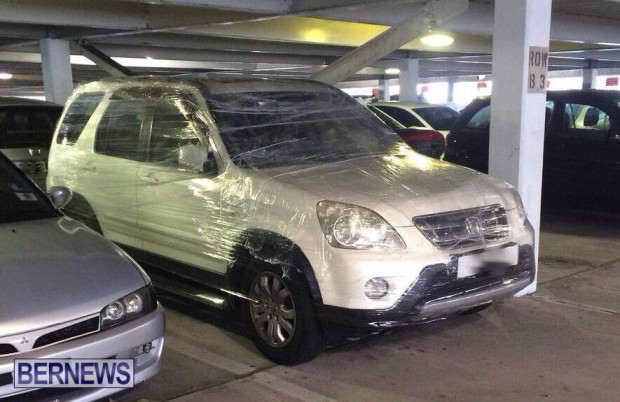 7/The tree may have fallen in Gonzalo, but the lamp was completely unscathed. Photo taken in Point Shares by Don Mackenzie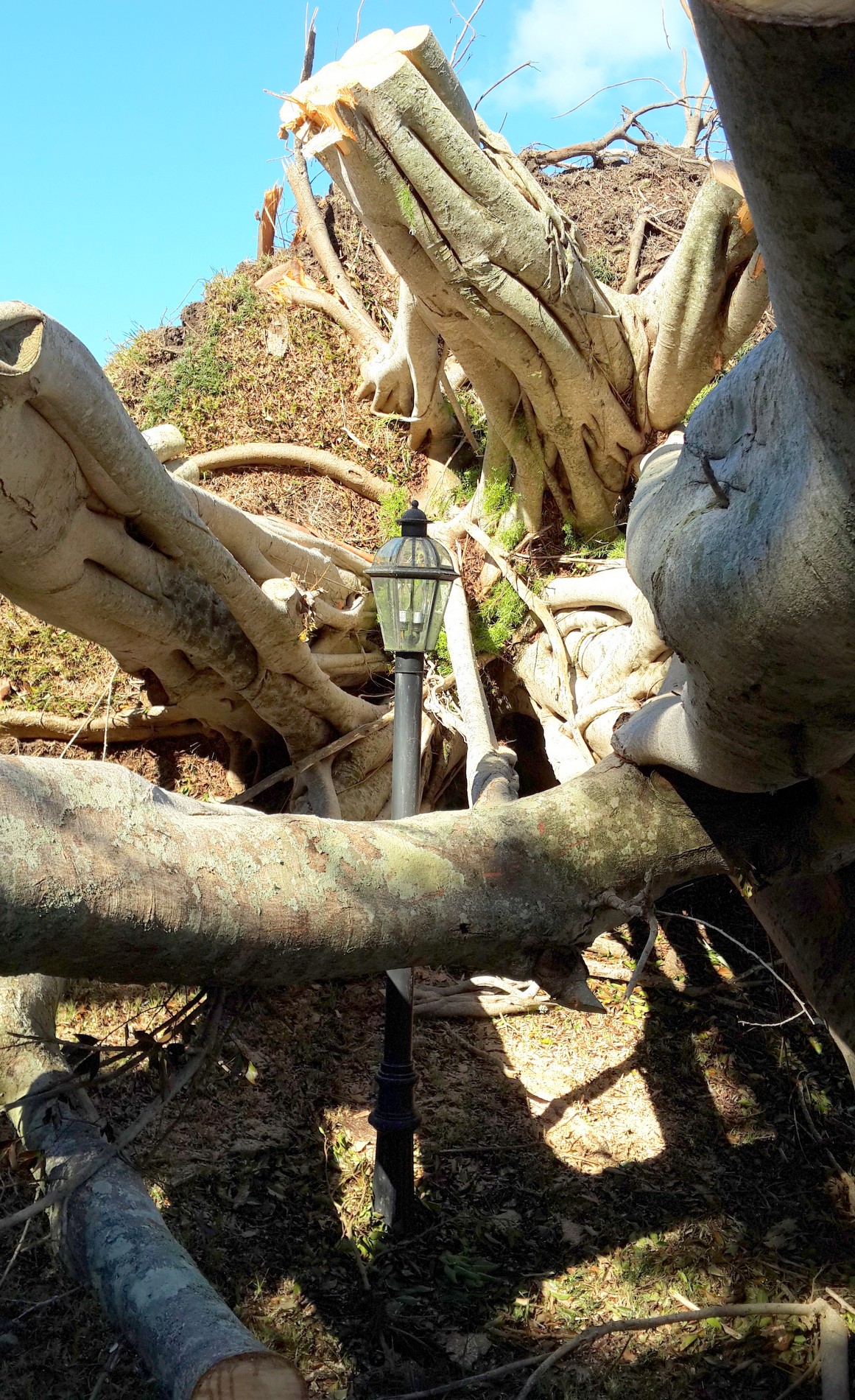 8/Many people were worried about the Causeway, and while it did sustain some minor damage to the walls, the structure held up, and the Causeway re-opened a few hours after Gonzalo passed [link]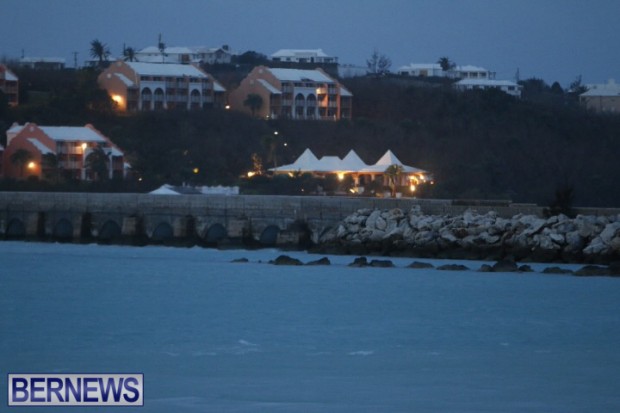 9/One of the oldest houses in Bermuda, Carter House was built circa 1640, and has withstood hurricanes for over 350 years.  As it has for centuries, Carter House stood firm.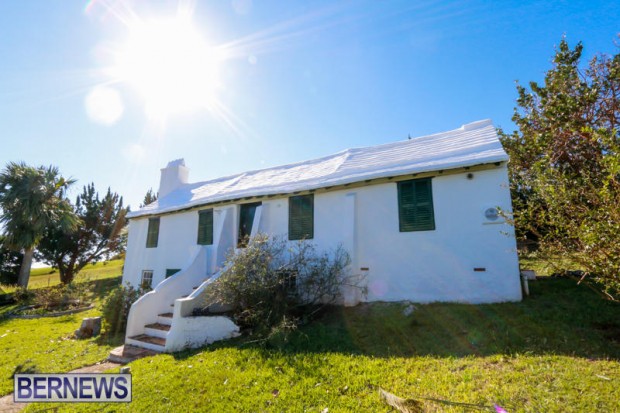 10/The Bermuda spirit, as always, held up strong. We got a little torn up….but we are still flying high, with everyone working together to put the island back on its feet.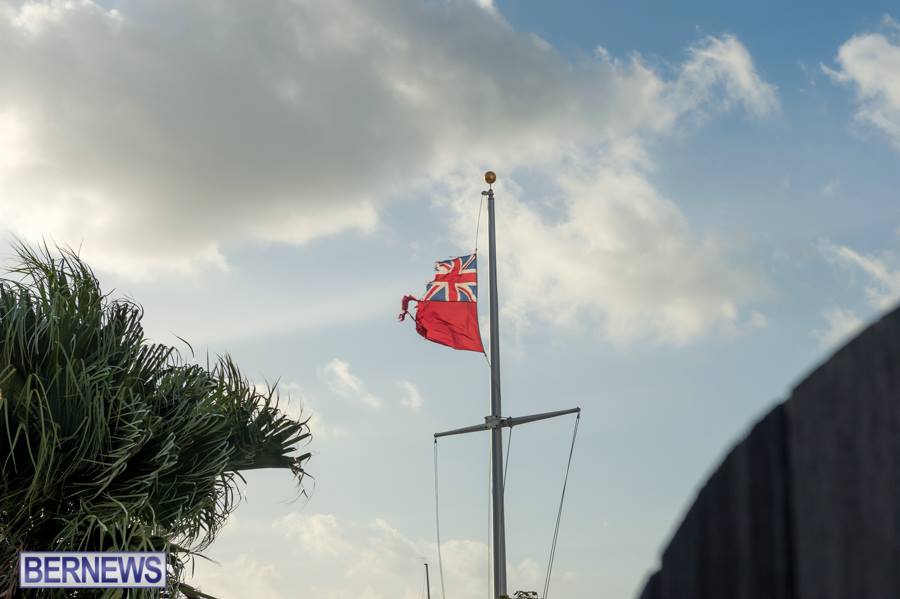 To quote the BTA, "The cooperation of the public and private sectors along with the tenacity of Bermuda's people is putting this island paradise back on its feet at incredible speed."
Thank you to the EMO, BELCO, Bermuda Police Service, Bermuda Fire & Rescue Service, Bermuda Regiment, Bermuda Weather Service, Works & Engineering, Parks Dept, Telecommunications crews, and everyone else who worked, and is still working, to bring us through both storms.
For all our coverage of Hurricane Gonzalo click here, and for our live blog where we are bringing you continuous live coverage of the aftermath of Hurricane Gonzalo click here.
Read More About
Category: All, Most Popular, News, Photos