Russian billionaire Roman Abramovich's super yacht Eclipse – which some reports estimate to be worth over a billion dollars — is back in Bermuda, with the luxury vessel docked in Hamilton.
The super-yacht is over 500 ft long and was the largest privately owned super-yacht in the world until Sheikh Khalifa Bin Zayed Al Nahyan unveiled the 590-foot long Azzam last year.
The Eclipse — which also visited the island last year – is reported to have at least two helicopter pads, several jacuzzis, two swimming pools, steam room, disco hall, library, three larger tenders, a private submarine, six-foot movie screens in all guest cabins, 20 jet skis and some 6,000 sq ft of living space.
A look at the Eclipse in Bermuda last year:
There are numerous reports about the motor yacht's various high tech security technology, which is said to include motion sensors, armour plating, a special missile detection defense system, and missile-proof windows.
The yacht has been billed as a 'floating fortress', with the crew of 70 said to include former SAS and Special Boat Service personnel.
The reported cost of the yacht varies from $500 million to $1.2 billion dollars, with various reports citing different values. You can view our past coverage of the Eclipse super-yacht here, and all our coverage of the various super-yachts that dock in Bermuda here.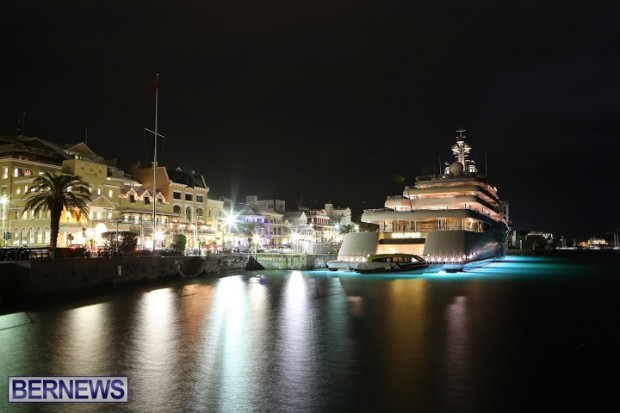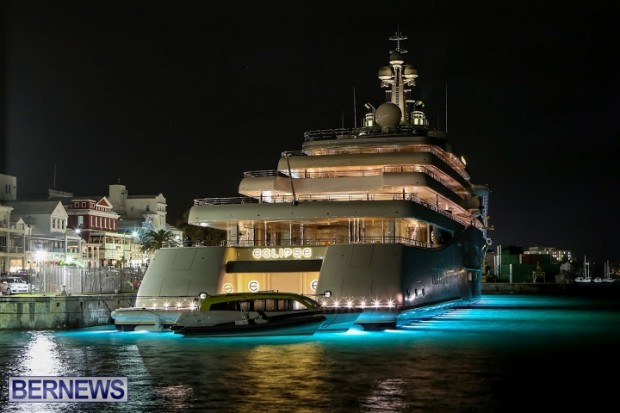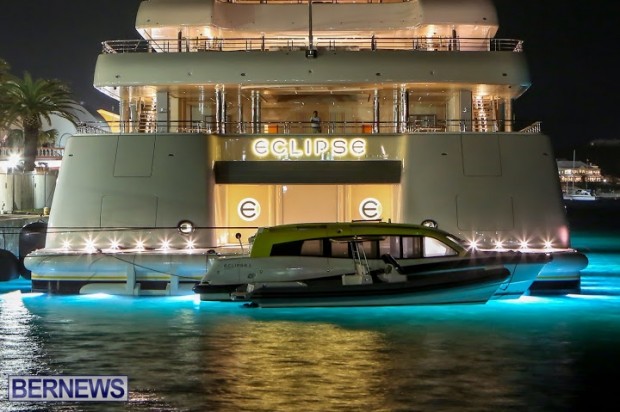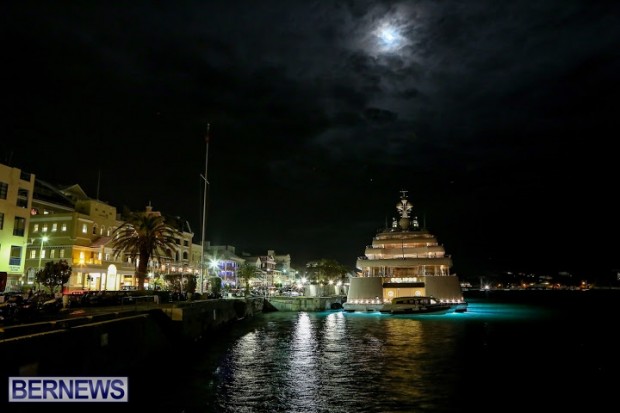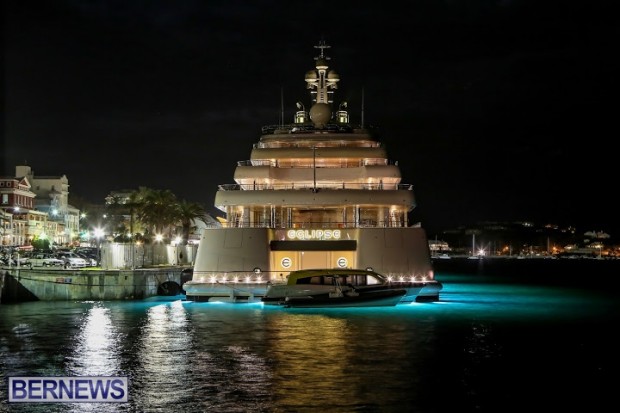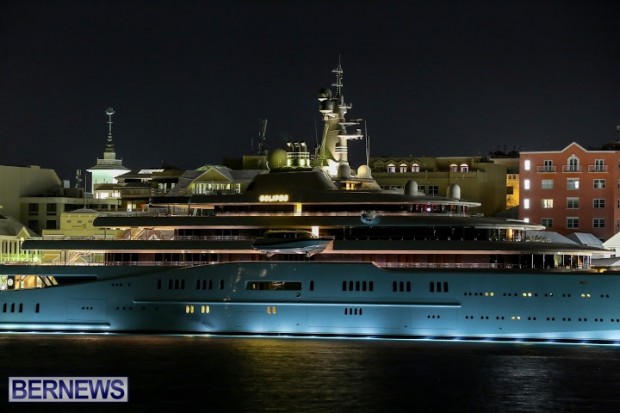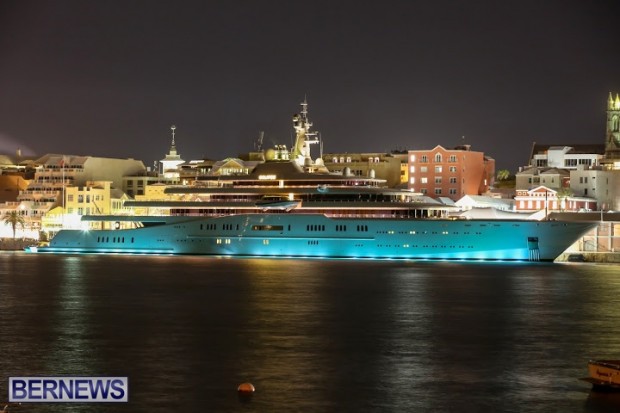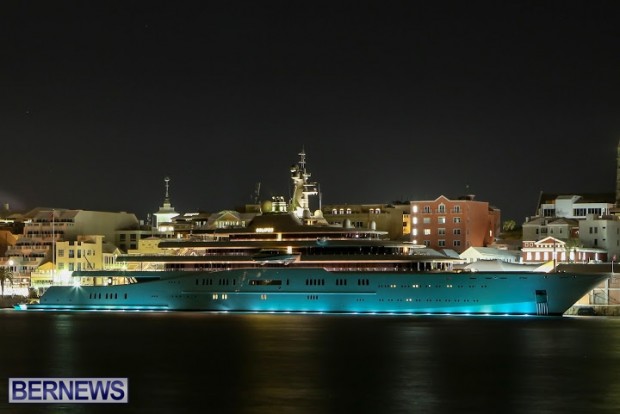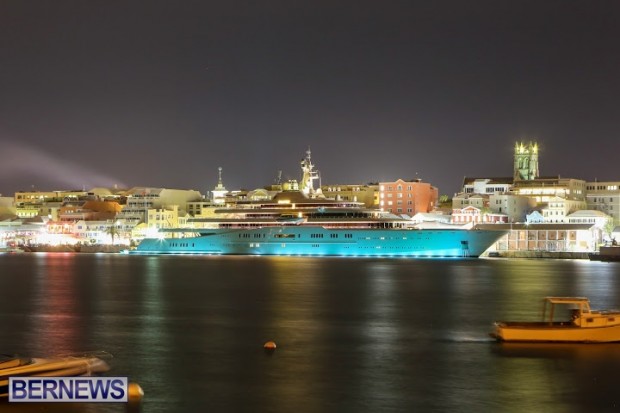 Read More About
Category: All, Marine, Most Popular, News, Photos