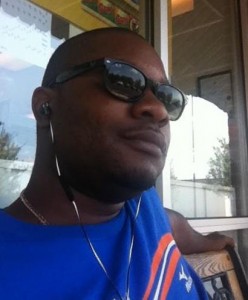 [Opinion column written by Quinton B. Butterfield III]
"The road to hell is paved with good intentions."
There has been a lot of talk about the "ex-gay" seminars that took place at the Southampton Seventh-day Adventist church. These seminars, according to the pastor, were "to bring education and present the love of Christ."
While everyone is entitled to their beliefs, there are times when those beliefs take a dangerous turn and go from personal beliefs to actions that can cause damage to real human lives.
One of these beliefs is known as conversion therapy [also called reparative therapy or "pray away the gay"]. Conversion therapies are pseudo-scientific ideologies that take aim at changing people's sexual orientation from homosexual to heterosexual. They are most commonly used by religious organizations.
In the past, some of the tactics used included electro-shock therapy and nausea-inducing drugs to try and modify people's behavior. There have been other tactics such as psychoanalysis, sex therapy, and there is the creation of "ex-gay ministries" within religious organizations. Another "therapy" is the promotion celibacy, for life.
In 1991, reparative therapy was introduced to focus on trying to recondition men to more masculine gender roles by encouraging, to name a few:
Participating in sports
Avoiding museums, operas and symphonies
Trying to "mimic" heterosexual men
Attending church
Becoming more assertive when flirting with women
Entering into heterosexual marriages and fathering children
One of the most prominent groups in the United States, Exodus International, used reparative therapy. They were founded in 1976, and disbanded in 2013. It should be pointed out that the the last leader of this organization, Alan Chambers, has apologized for the pain he caused to many people, while pursuing the organization's goals. Another ex-gay leader from Exodus, John Smid, has since acknowledged that he was not changed and married his male partner in 2014.
The main reason why these practices cause so much mental and physical destruction is because they subscribe to a notion that people need to change from their innate nature, regarding activities done between consenting individuals. The promotion of social isolation, exorcisms, touch therapy (where people "lay hands" on you), telling people they are diseased, demon-possessed, sinners, and are going to hell, all have a mental toll. In one instance, a "patient" was starved, burned, had bones broken and later died from lack of early medical attention. It is a fact that conversion therapy results in real physical harm, suicide and long lasting mental trauma.
So what does this have to do with what happened at Southampton SDA church? Along with a comment made by one of the guests about men being raped and getting some pleasure from it, here are some of the questions asked at the Q&A session:
Q. Are you able to look at someone and tell that they are gay?
Q: Can you prove you can not be born gay or lesbian
Q: How do I deal with a very young child displaying feminine tendencies ie. wearing a t-shirt as a dress?
Q: Should a boy be able to play with his sisters dolls?
Q: Should you walk around naked in front of your children?
Q: Are people born with homosexual tendencies?
Q: If an individual is gay but they don't act on it what are they?
Q: Why is it important to talk about homosexuality when there are other things to discuss like murder, lying, etc?
Q: Does being molested increase the chance of becoming a homosexual?
While there is no evidence that the SDA church is trying to create an organization like this in Bermuda, Bermudians need to be aware of the destructive elements that these ideologies bring. The church may have done this out of good intentions, but they need to understand how this has affected real human lives, causing death, physical/mental trauma and depression for hundreds (maybe thousands) of people.
They had a one-sided, sensational seminar, which promises that you can "pray away the gay" and be saved from homosexuality. What they should have done was provide a holistic discussion, inviting all of the various views on the issue, so that people can make informed, fact-based decisions and not be driven by emotions and dogma.
On January 1, 2013, California became the first U.S. state to ban conversion therapy on minors. Since then bills have been introduced in Florida, Illinois, Maryland, Minnesota, Ohio, Pennsylvania, Rhode Island, Virginia, New York, Massachusetts and Washington state, although some have been defeated by religious politicians and some are stalled.
There are no laws against conversion therapy on our island, but it should have no place in Bermuda.
- Quinton B. Butterfield III [pictured] is an administrator for a Facebook community page called Bermudians for Free Thought and Humanism and can be reached at bermudahumanism@gmail.com.

20 Most Recent Opinion Columns

Opinion columns reflect the views of the writer, and not those of Bernews Ltd. To submit an Opinion Column/Letter to the Editor, please email info@bernews.com. Bernews welcomes submissions, and while there are no length restrictions, all columns must be signed by the writer's real name.
-
Read More About