The Caribbean Basketball Confederation 2015 Men's Championships continued, with Bermuda improving to a 2-1 record with a 71-50 victory over Suriname in Tortola, British Virgin Islands.
"With one more day left in preliminary round of group B action they have a chance to be one of the top seeds and have a shot at playing in the semi-finals," the match report said.
"Leading all scorers was Christopher Crumpler of Bermuda with 22 points, 6 rebounds and 4 steals, Jonathan Lowe tallied 12 and Sullivan Phillips 11 respectively. Bermuda meant business right from the opening tip going on a 21-6 run to end the first quarter, and held the lead going into halftime 38-27.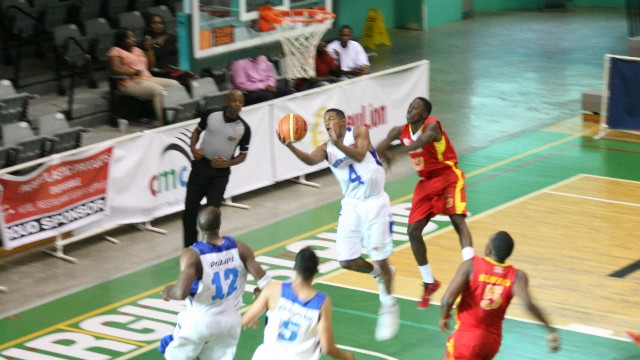 "Suriname made a 6-0 run at the start of the third quarter with back to back 3 pointers from Bruce Mawuli Zamuel in the first three minutes of play to bring them within 5, but Bermuda immediately responded with a run of their own. Yves Geodschalk and Sergio DeRandamiede with 11 points each. Bermuda closed out the game with a 20-8 run the the final period to ensure them the victory."

Read More About