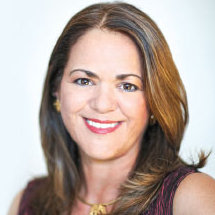 "We are all the same on this island, we all live here, we all work here, we all want the best for this country," Senator Georgia Marshall said.
Speaking in the Senate on Wednesday, Senator Marshall said, "There is another rally call that I have heard over and over again as if it is true, and that is I have a birthright and I am therefore better than you.
"I heard it with my own ears from a member from another place,  but none of us are any better than the others.
"Recently I looked up to term 'divide et impera' – that is the Latin for 'divide and conquer' — and that seems to be the approach of the Opposition."
The Senator was then interrupted by the Senate President who said she was "impugning improper motives" and asked her to withdraw it.
"It is clear to anyone who looks at Bermuda historically that none of us originated from this place," continued Senator Marshall. "We are either part of the African diaspora or part of the Greek diaspora, which I am part of, the English diaspora, the Portuguese diaspora, the Philippine diaspora.
"But all of us, when we are welcomed into this country and granted Bermudian status, we are equal – we are equal to everyone else. So making definitions, or trying to define us as 'paper Bermudians,' 'spouse of Bermudian,' 'Johnny come lately Bermudian,' or 'birthright Bermudian' is distasteful to the extreme.
"As I said, in another place I heard a member saying 'you are not like me.' Well, let me explore that. My Bermudian status is as a matter of adult choice. Maybe I'm not the same as that member, because that member's Bermudian status is an accident of birth.
"Madam President, we are all the same on this island. We all live here, we all work here, we all want the best for this country, and we all ultimately want the truth."
Read More About