Sophia Cannonier has been given a full scholarship to attend a conference in Denmark, an award presented to "stand-out advocates who have proven their commitment to advancing the health, rights, and well-being of girls and women in their community and around the world."
Ms. Cannonier is a Certified Midwife Assistant, Birth Doula CD[DONA], Birthing from Within Mentor, pilates and yoga teacher/trainer, feldenkrais practitioner, and the director and founder of the Bermuda Integrative Health Co-Op Ltd and the Lotus Mind Body Spirit Wellness Center.
Ms Cannonier, a former professional ballet dancer, in the Fitness Extravaganza in April of this year: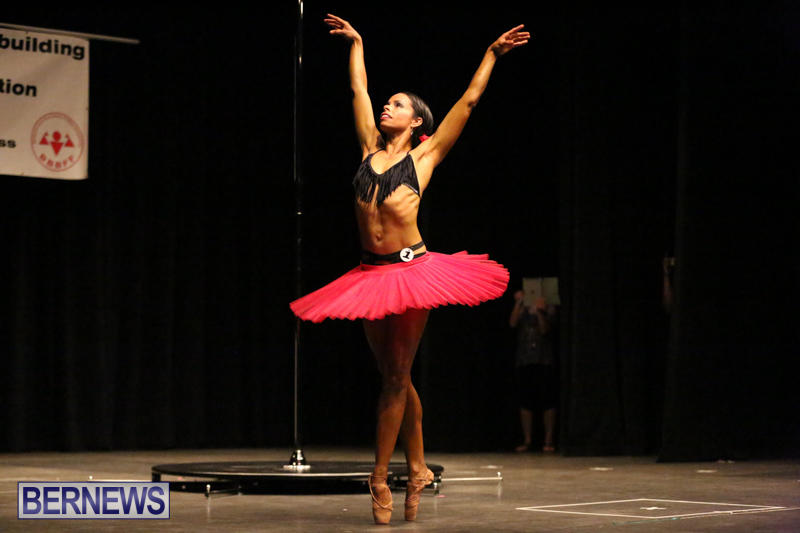 She has supported over 60 Bermuda families in the past 11 years in planning their home births, and hopes to establish labour and birthing tubs on the newly renovated maternity ward, as well as to secure midwifery and doula services to be fully covered by local insurance companies.
The scholarship will see Ms. Cannonier attend the Women Deliver 2016 Conference from May 16 to 19, 2016 in Copenhagen, Denmark, with the chance to connect with a wide range of policymakers, donors, activists, and journalists from the highest levels to the grassroots to review progress, discuss challenges, and push for new and ambitious commitments toward improving the lives of girls and women.
The scholarship includes conference registration; round-trip airline travel; reimbursement of the fees to acquire a new visa to enter Denmark; $50 for ground transportation; overnight accommodations at a hotel selected by Women Deliver in Copenhagen for the duration of the conference; and $50 per diem, per night stayed at the hotel to attend the conference.
Women Deliver 2016 Conference promo video
Filmmaker Diana Bort said, "I have been making films showing the benefits of natural, unmedicated homebirth for 20 years. Sophia is a visionary advisor to the non- profit organization, Love Delivers.
"She is a model spokesperson for women and families wanting more options for birth in Bermuda and beyond. In fact, one of our recent films Five Countries, Six Births, Seven Babies, features Sophia. Home birth was thought to be illegal in Bermuda. Sophia secured a Midwife from the UK to attend her two home, water births.
"With loving kindness and strength she gathers her community of women and families and with the same loving kindness and strength she responds to her critics. Sophia is unflinching and gracious in the face of ignorance and opposition. She is a tireless advocate for home birth."
Read More About