[Written by Larry Burchall]
Devonshire man and son of Ms Elvira Baxter of Devonshire, 21-year-old Pte Baxter W C joined the Bermuda Militia Infantry in 1943. With 100 other black Bermudian volunteers he shipped out as part of a battalion of the 1st Caribbean Regiment and was sent to Italy.
The unit arrived in Italy around the time of the epic Battle for Cassino, a monastery high in the mountains and the centre-piece of a battle that proved to be a mincing machine for men and materiel.
The 1st Caribbean Regt was not sent into that epic battle. Instead they were given the assignment of being the guards for a large contingent of German Prisoners of War.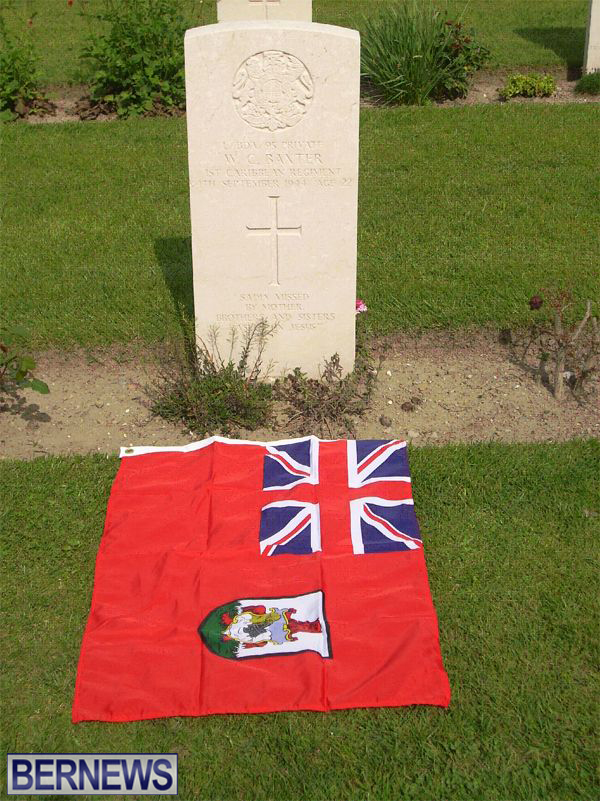 This large contingent of German POW's was taken out of Italy and convoyed to the region then known as Palestine.
But Pte Baxter never reached Palestine.
Instead, he was hospitalized in a British Military Hospital near Naples, and it was there, then aged 22, that on 4th September 1944, he died.
Pte Baxter is buried in a well-kept War Graves Commission cemetery on the outskirts of Naples. It was there that my wife and I visited, laid out the Bermuda flag, and paid our respects to a Bermudian soldier buried in Italy.
Perhaps, one day, you'll stop by and pay your respects to this young Bermudian man who never came home from the War.
- Larry Burchall
Read More About