Preserve Marriage Bermuda — the group behind the petition opposing same sex marriage — said they have increased their community action team from 25 to 198 people, adding that they will be "rolling out some key initiatives designed to strengthen marriages and families within Bermuda."
Growth Of Community Action Team
A spokesperson said, "The group of concerned citizens who formed Preserve Marriage Bermuda held a committee action meeting last night growing their community action team from 25 to 198 people.
"Each person on the almost 200 strong diverse committee has volunteered on various teams to ensure marriage is preserved in the Island of Bermuda.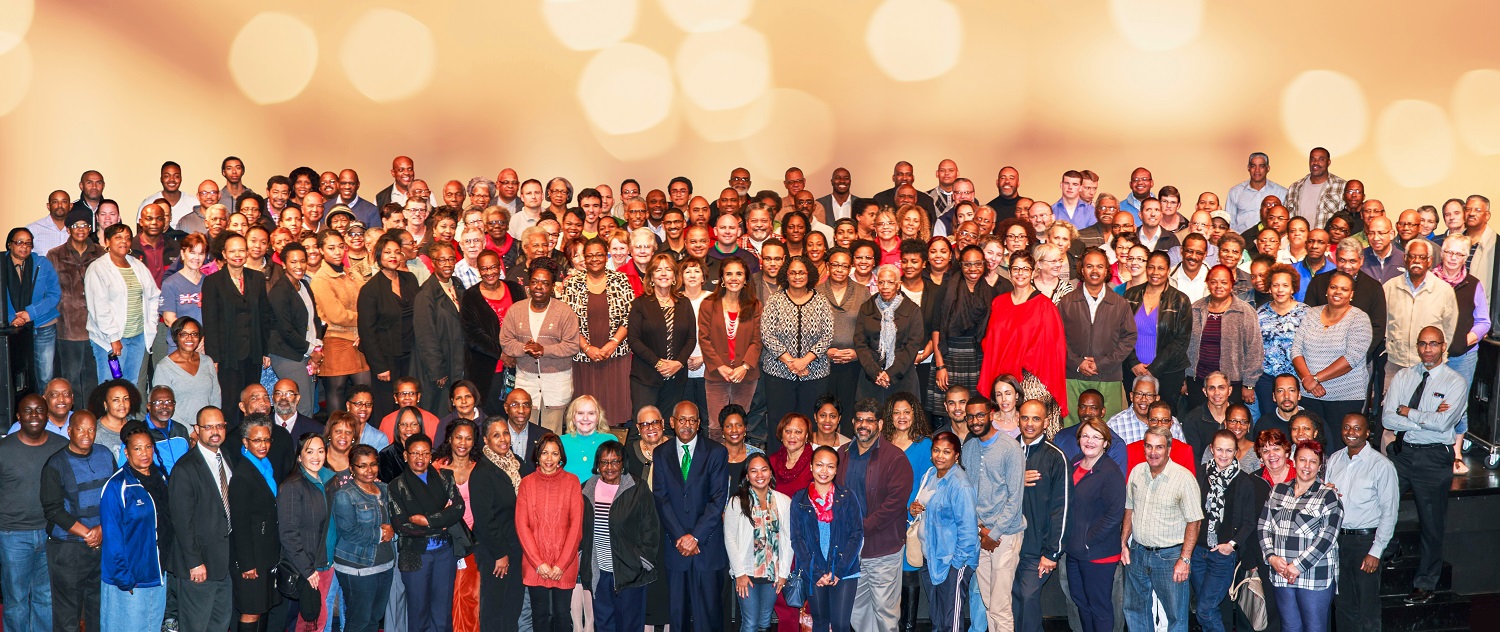 "Preserve Marriage is the group behind the petition seeking support for Marriage in Bermuda to continue to be defined as being between a man and a woman. The online petition which was launched in October 2015 now has more than 7,400 signatures.
"Among the group spokespersons for the evening were educator and retired principal Dr. Melvyn Bassett, Pastor Gary Simons, Senior Pastor at Cornerstone Bible Fellowship and Mark Hall, Regional Director of Word of Life Caribbean and Bermuda along with other Directors who lead action teams for the more than 173 additional persons who showed up to be put to work.
Pastor Simons stated, "Preserve Marriage was created by a group of concerned citizens in Bermuda representing a wide cross-section of the community including people of faith along with those who do not practice faith.
"This movement is continually growing and consists of community leaders, tradesmen, civil servants, pastors, educators, hospitality workers, business owners, homemakers, doctors and lawyers. All of whom were present at the meeting, ready and excited to serve."
Leading The Cause
Dr Bassett said, "We have decided to serve the people of Bermuda by leading the cause to preserve marriage in our country in order to provide direction and support for the over 7,400 people who signed the petition and agree that marriage should remain as currently defined and we have an uncompromising stand do this in a loving way.
"We anticipate our action committee will continue to grow. We will not be intimidated nor will we participate or support any verbal bullying or derogatory remarks by either side as we all have a right to express our views in a respectful manner as mature adults."
Role Marriage Plays In Society
A spokesperson said, "Preserve Marriage Bermuda has a simple message: First, We believe that marriage should remain as a special union between a man and a woman because of the important role marriage plays in society.
"This union celebrates the necessary natural differences between a male and a female to procreate and strengthen the family unit and therefore our society.
"Men and women, who become husbands and wives, who become fathers and mothers, bring separate, distinct and irreplaceable parenting dynamics to the life of a child.
"These dynamics play a key role in the rearing and development of children, which ultimately results in a public benefit. Marriage is a private promise with a public purpose.
 Voices Heard By A Referendum
"Secondly, We believe that a few should not decide for the many. In a democratic society the voting public should have the right and dignity to have their voices heard by a referendum on this important issue before any changes are made to the definition of marriage.
"Bermudians should have a voice on such an important civic issue. It cannot and should not be left to the Courts alone."
Mr. Hall stated, "In the coming weeks, Preserve Marriage Bermuda will be rolling out some key initiatives designed to strengthen marriages and families within Bermuda and informing the community of the importance of marriage for everyone in society at large, all of which will be done in an engaging and loving way while being open to serve and have respectful conversations with the LGBT community."
Petition
The spokesperson said, "People who have already signed the petition and would like to join the almost 200 strong Preserve Marriage Action Committee have been asked to email Preserve Marriage at preservemarriagebda@gmail.com and those who are yet to sign the petition can visit preservemarriage.bm and join the 7,400 that are taking an unwavering stand to preserve marriage in Bermuda."
Read More About