A new book by author Colwyn "Junior" Burchall aims to chronicle the amazing life story of Bermudian Pauulu Kamarakafego and his effect on the political landscape in Bermuda and around the world.
The book, titled, They Called Him 'Roose': Pauulu Kamarakafego and the Making of a Bermuda Revolutionary, is available now for $20 at  People's Pharmacy, the Bookmart, and the Bermuda Bookstore.
A spokesperson said, "They Called Him 'Roose' is a well-written and visually arresting book that chronicles the myriad forces that buffeted Bermuda and helped to inspire revolutionary movements on the island and across the globe over the past eight decades.
"Against this backdrop, the story of the inimitable firebrand, Pauulu Kamarakafego, is cast, allowing the reader a bird's eye view into the motivations that drove this home-grown, Pan Africanist revolutionary and pioneering scientist to amass a record of achievements that permanently and positively transformed the social and political landscape in Bermuda, as well as around the world.
"Like Mr. Burchall's previous book, Dame Lois: The People's Advocate [published in 2011], They Called Him 'Roose' is intended to nurture the development of critical thinking skills that encourage readers to place their local experiences within a wider, global context."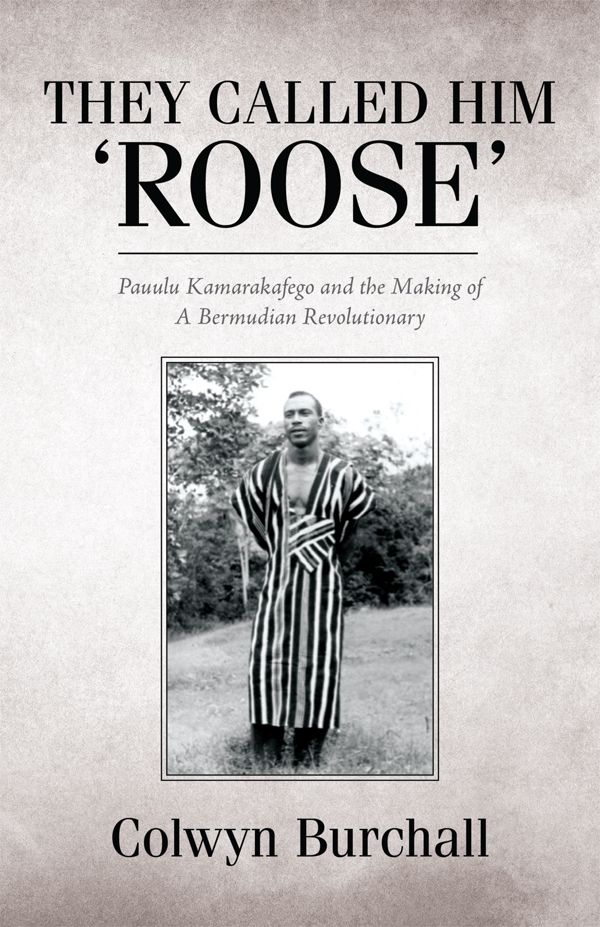 "Pauulu Kamarakafego crisscrossed the globe, spreading the message of Pan Africanism to the four corners. He rubbed shoulders and developed liberation strategies with Malcolm X, Fidel Castro, Julius Nyerere and Kwame Nkrumah.
"In 1952, he was shot in the thigh in Cuba as a 'reward' for standing with those who resisted unjust authority. Less than a decade later, while working in Liberia, he was shot in the back for the 'crime' of engaging in activism on behalf of that nation's most oppressed people.
"He helped to bring independence to the New Hebrides. He masterminded and instituted many important public policy initiatives in Papua New Guinea, Tanzania and Kenya.
"He used his expertise as an ecological engineer to significantly improve the lives of millions of China's poorest and most vulnerable people. And here in Bermuda, he organized the Committee for Universal Adult Suffrage [CUAS], which set the stage for the island to embrace the electoral practice of one person, one vote of equal value. Pauulu Kamarakafego was truly larger than life."
Mr. Burchall sought to bring the incredible story of this legendary Bermudian to the people of Bermuda through his fourth offering in the Icons Series catalogue.
He officially introduced his latest work at the Bermuda National Library on Thursday, December 3, where it was very well received by those in attendance.
This coming Saturday [Dec 12], Mr. Burchall will be signing copies of the book at the Bookmart at Brown & Co between 11am and 3pm.

Read More About
Category: All, Entertainment, History, News