SocialBox Bermuda — an interactive photo and video booth that allows people to post online — has launched in Bermuda, providing a marketing tool for users and professionals around the island.
The service has been introduced to Bermuda by marketing professional Jodi Covington [Lewis] after she says she saw a gap in the use of new innovative marketing tools that help brands to create awareness, obtain organic customer feedback, and engage in effective campaign strategies using "new media tactics."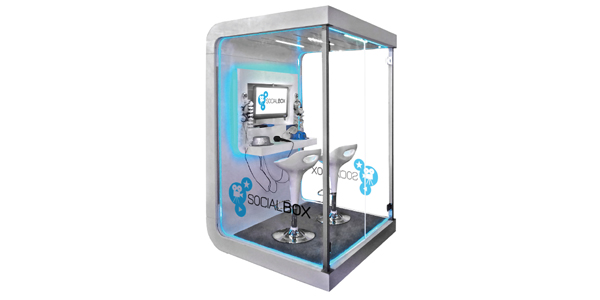 Ms. Covington said, "Gone are the days where major brands simply want their name on a flag or banner. They want to really engage with the consumer, get to know them and understand their needs, wants and desires.
"Bermuda is the first island destination to implement this technology."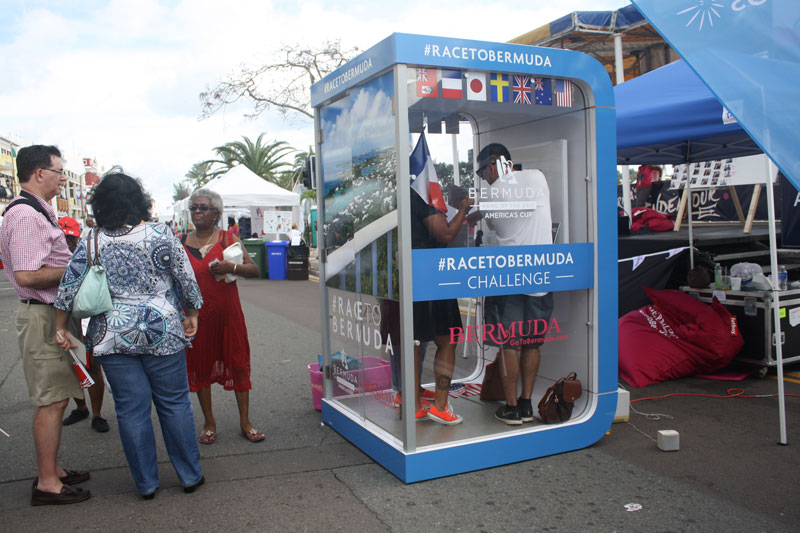 A spokesperson said, "Users see SocialBox as a high-end, futuristic photo & video booth where they can take their pictures, post them online and record videos."
"Corporate clients see it as a strong event-marketing tool through which they can promote their brands through social media networks.
"Thereby, they are able to create brand awareness using numerous advertising opportunities as well as collect valuable data through customized surveys and polls, which our administrative team can design for corporate clients.
"SocialBox Bermuda is fully customizable and has the ability to collect organic user data, which can be used to make key marketing decisions.
"This feature, combined with the social media upload feature, as well as the savvy fully customizable e-mail campaign and its ability to conduct surveys, truly sets this tool apart from any other marketing tool on island."
To learn more, call 705-2816, e-mail info@socialboxbda.com, or visit the website.

Read More About
Category: All, Business, News, technology