[Updated] The protest launched yesterday by Enda Matthie continues this morning [March 9], with supporters having joined Ms Matthie for the night on the grounds of the House of Assembly.
Speaking to Bernews this morning, Ms Matthie said, "I spent the night, it was really peaceful and the supporters came out all throughout the night. The gentlemen did show up, so that they can keep me company and protect me throughout the night."
"There was a prayer at midnight. We all joined in a circle, Reverend Lambe was still here at that time and he prayed with us, and we went around the circle just saying what it is that we celebrate about Bermuda."
When launching the protest yesterday Ms Matthie had said, "I am for Bermudians first. I am in a state of solidarity with my fellow Bermudians. I participate in the marches and protests, but feel like things need to go to next level, it's what I feel that I can do."
She has a number of signs with her, including one on the tent that says, "Hunger strike. Dissolve Parliament. Call an election now!"
Yesterday Ms Matthie was visited by a number of people who stopped by to hear her concerns, including various supporters, Minister of Health, Seniors & Environment Jeanne Atherden, Junior Minister of Community, Culture & Sports Nandi Outerbridge, Premier Michael Dunkley, Deputy PLP Leader David Burt, Age Concern's Claudette Fleming and more.
Update 4.13pm: Ms Matthie, and some of her supporters, remain on the House of Assembly grounds
Update 9.29pm: Ms Matthie, and her supporters remain on the grounds and indicated they are prepared to spend the night again.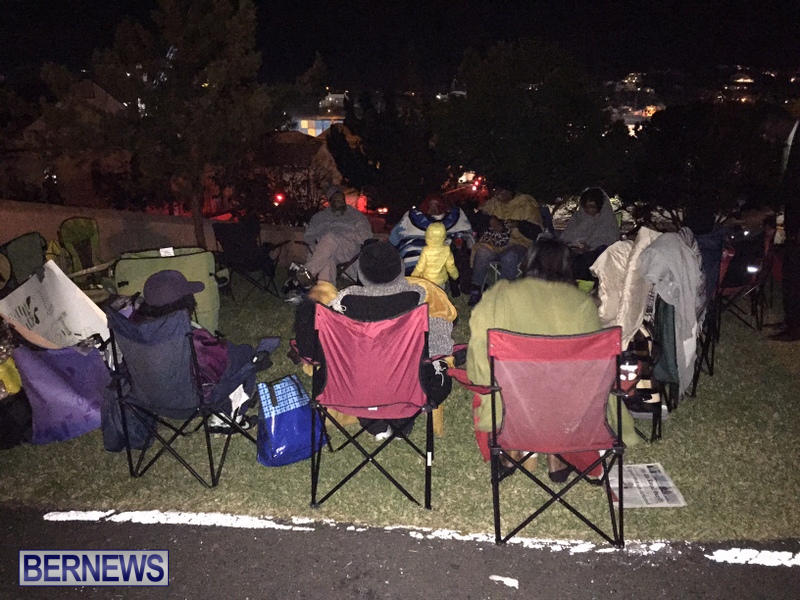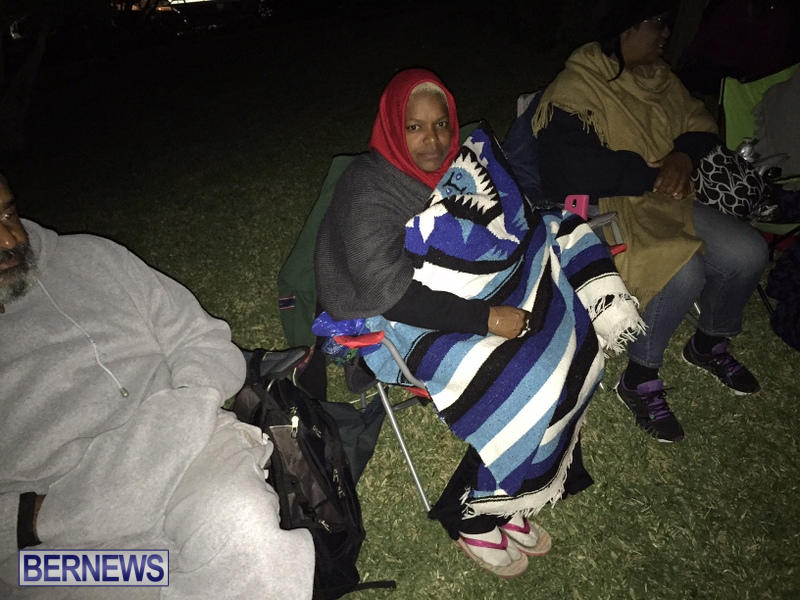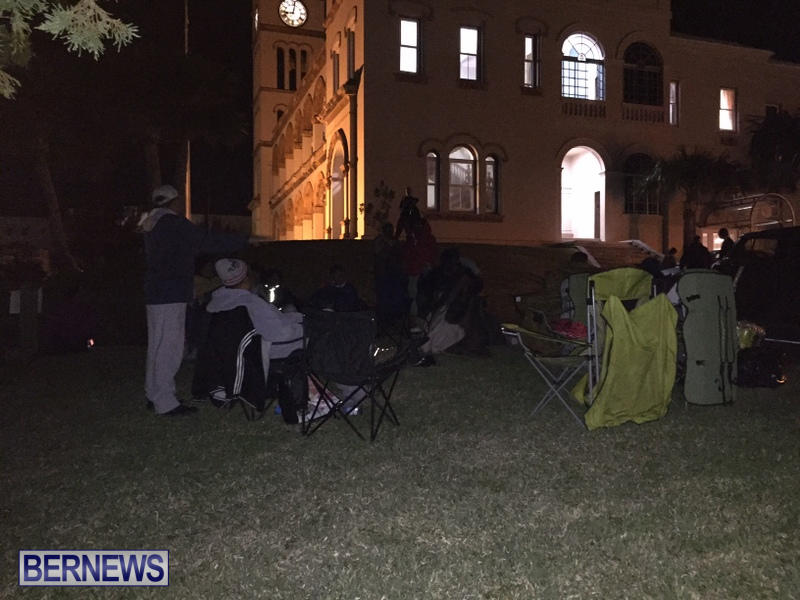 Photos below are from this morning's story: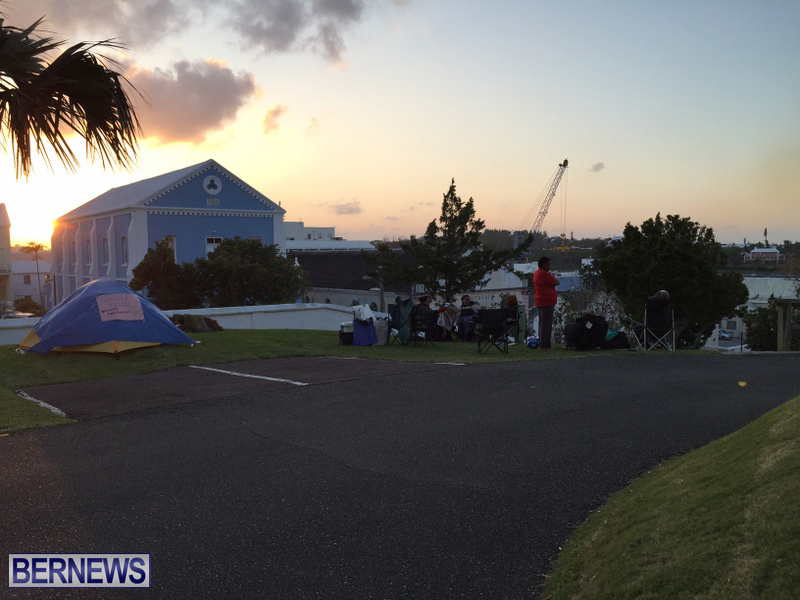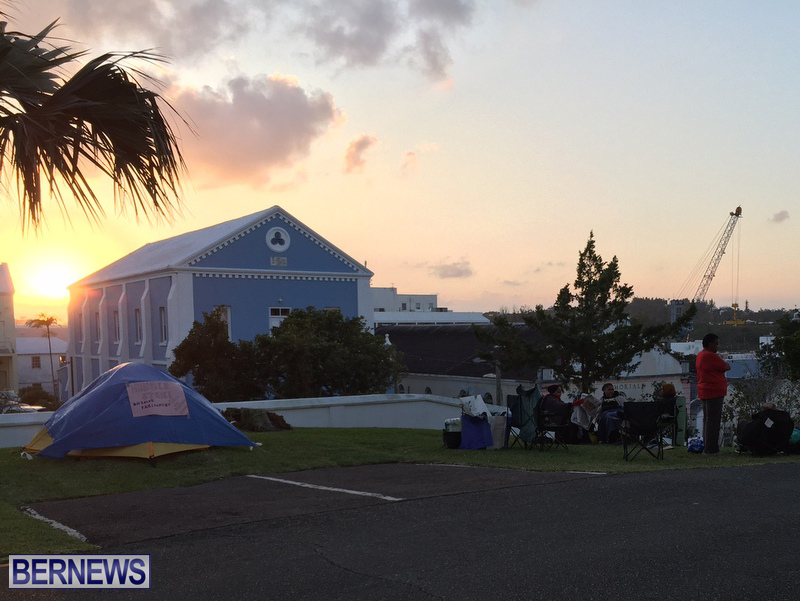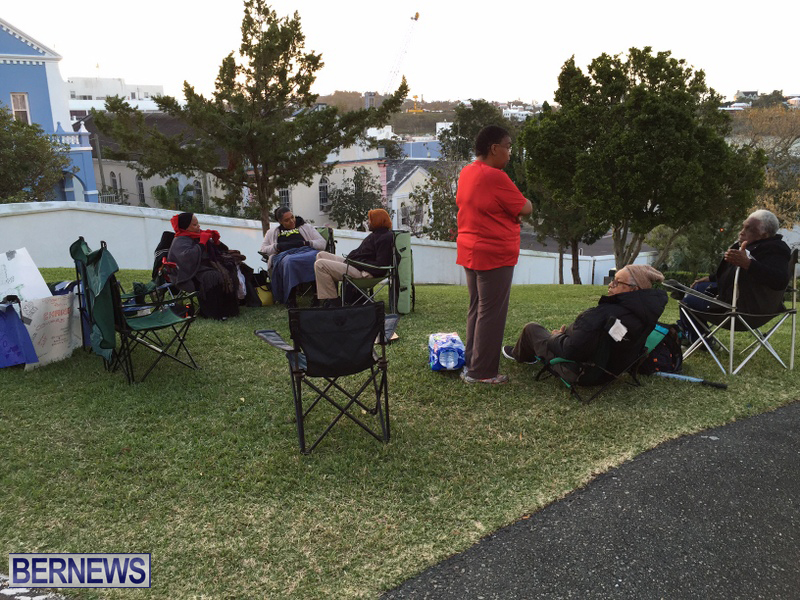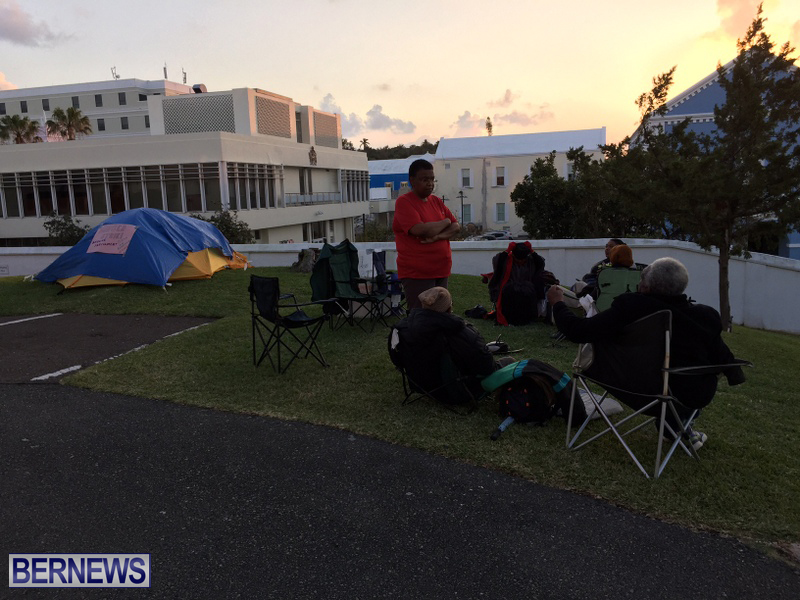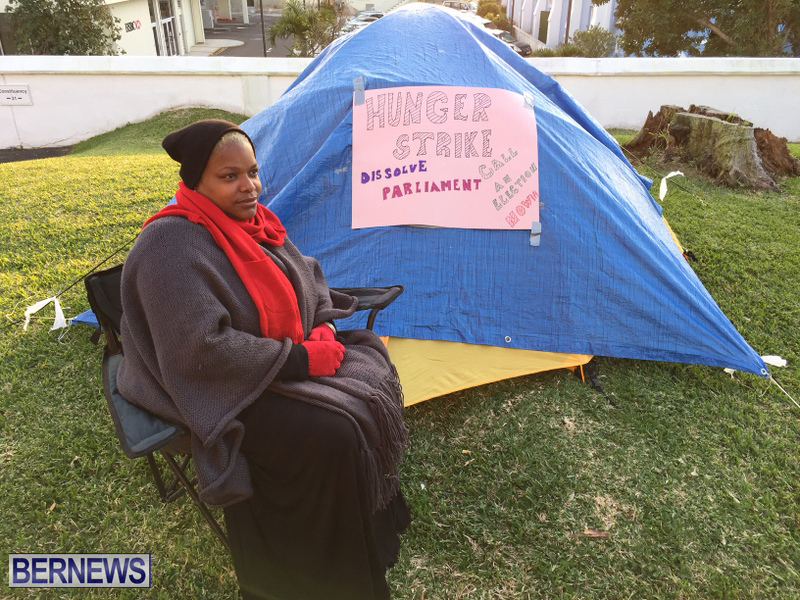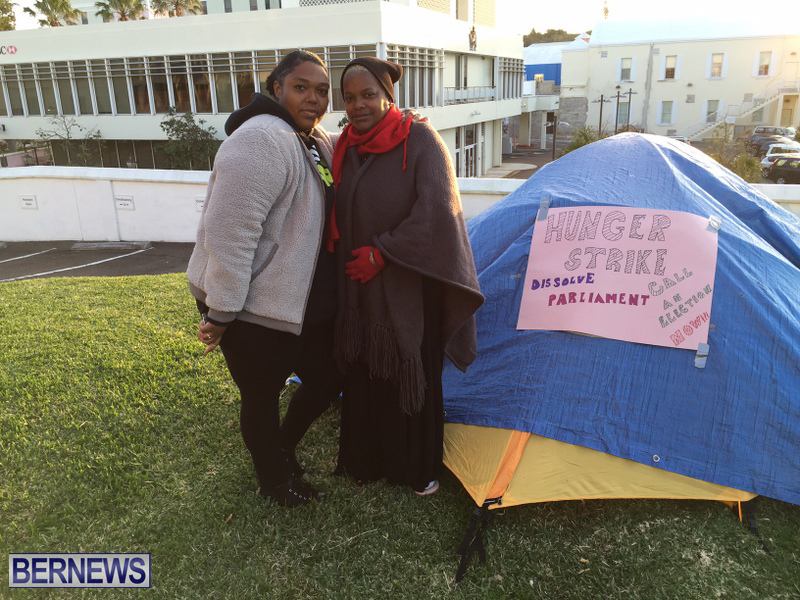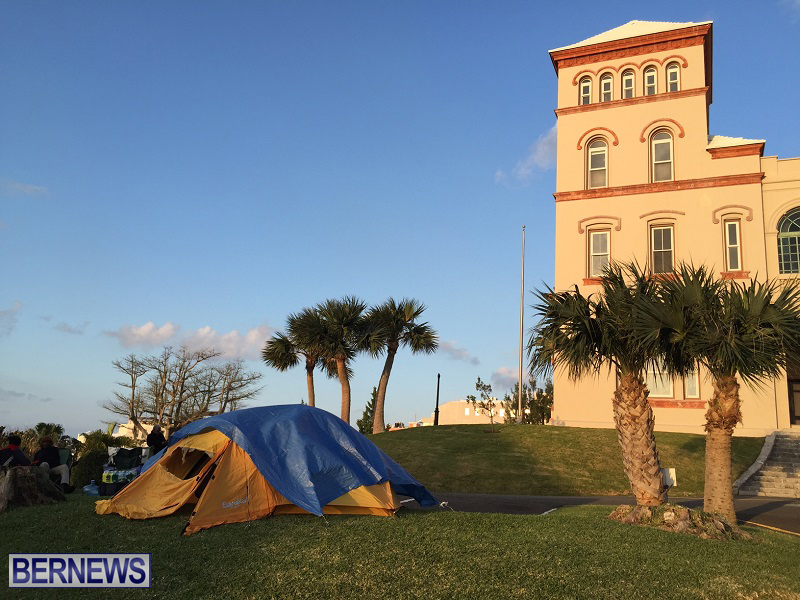 Read More About