[Updating] After beginning her hunger strike at the House of Assembly on Tuesday, Enda Matthie remains on the grounds this morning [March 10] and said she is not eating and plans to "stay until a decision is made about this immigration policy."
Around half a dozen people were with Ms Matthie this morning, having spent the night with her on the grounds of the House of Assembly where a tent has been set up. Among those with her was 81-year-old Eugene O'Connor, who has spent the last two nights on the grounds with Ms Matthie.
Audio comment from Ms Matthie:
Speaking with Bernews this morning, Ms Matthie said, "Good morning, here we are again, we spent the night here, we've awaken here, and we are ready, fortified and raring to go. So anyone who wants to come and join us please, this is for everybody in Bermuda who calls themselves Bermudian.
Asked if she has had anything to eat in the past couple of days, Ms Matthie said, "I came up on this hill on Tuesday, today is now Thursday and I have not had anything to eat, and that can be verified by the numerous people who've been in my presence since I've been here.
Asked long she intends to stay, she said, "I'm going to stay until a decision is made about this immigration policy, and I'm looking for them really to dissolve Parliament and call and election, and I'm not eating….I'm just not eating. It's too serious."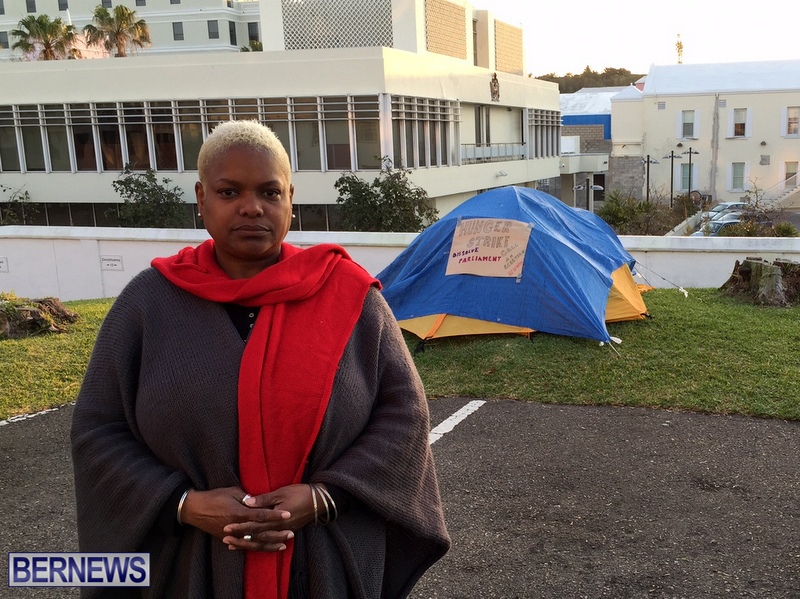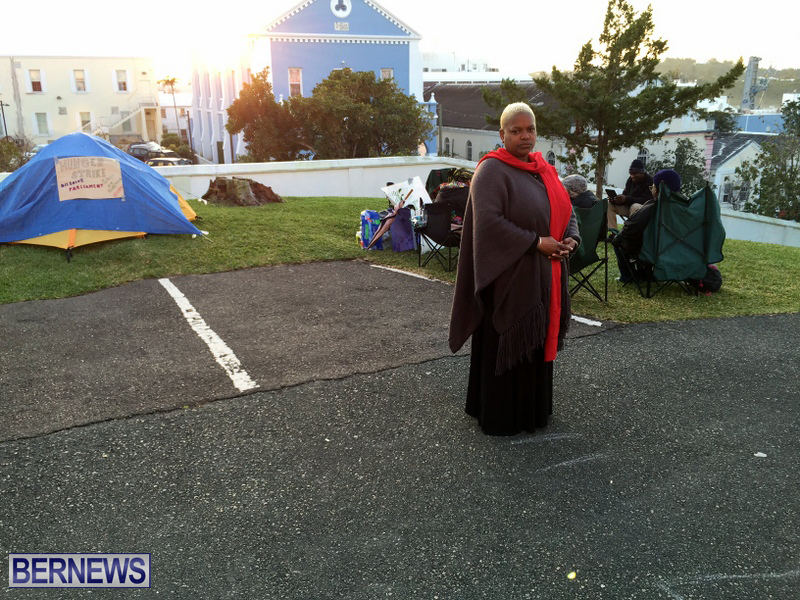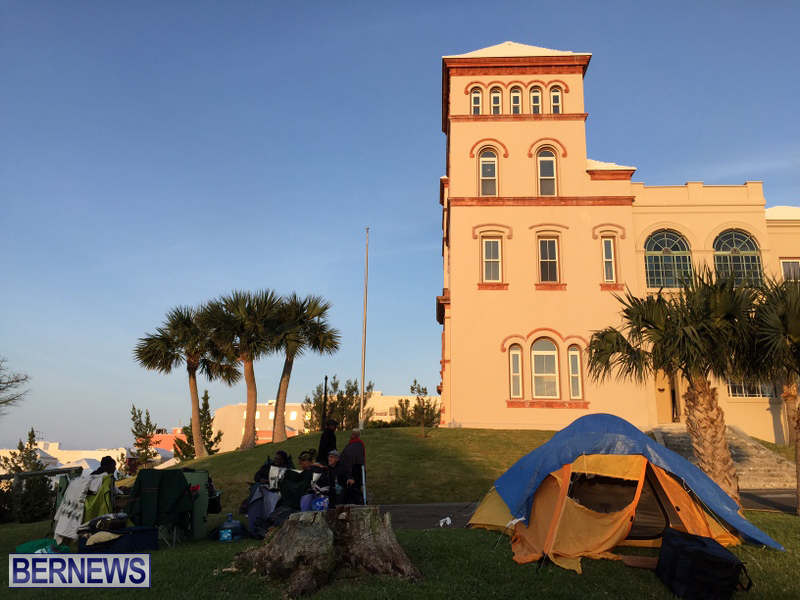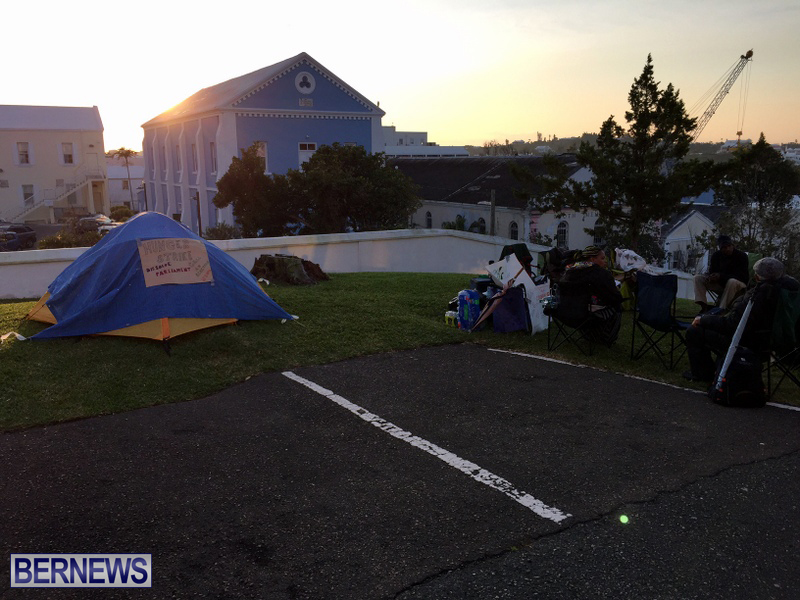 Update 10.08pm: There are now more tents on the grounds and quite a few people, who all intend to spend the night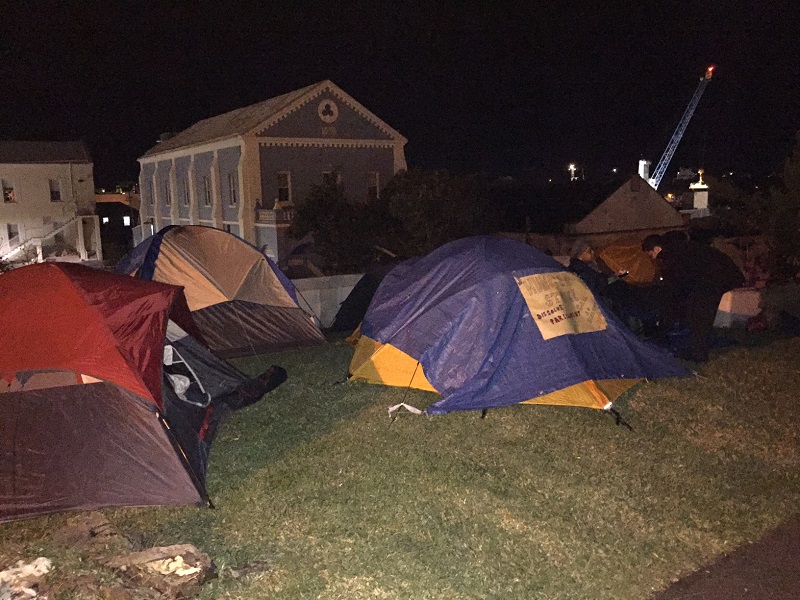 Read More About