After beginning her protest on the grounds of the House of Assembly on March 8, Ms Enda Matthie remains on the grounds this morning [March 13], where tents are set up on the grounds.
When asked if she could answer some questions readers have asked, Ms Matthie told Bernews she would prefer not to get into a back and forth through the media, but said that anyone who wants to talk to her knows where to find her, and people are more than welcome to come and talk to her directly.
7-minute video of Ms Matthie speaking at the protest on Friday
Speaking at the protest on Friday, Ms Matthie told the crowd, "This is not a show, it is not a game, this is our lives, this is our children's lives, this is our grandchildren's lives.
"And for those of you who don't fully understand why I made this choice to use a hunger strike, because when people are coming at you with extreme measures you've got to meet them with extreme measures."
Photos from this morning: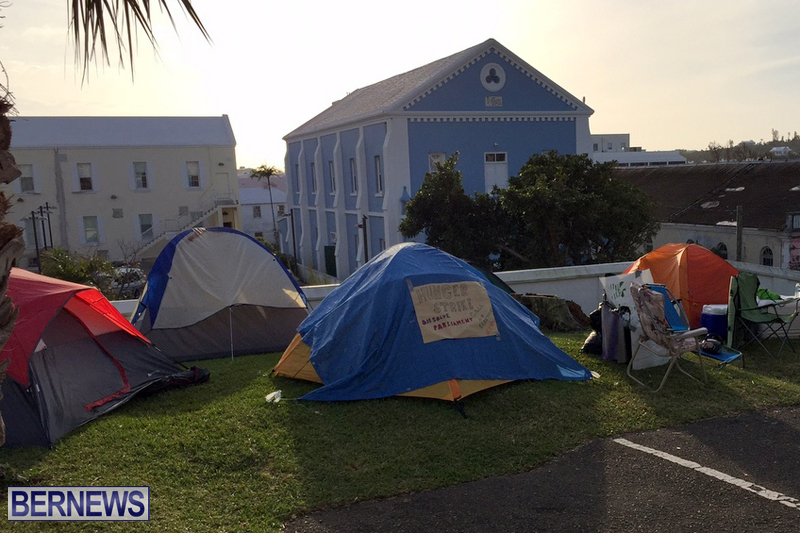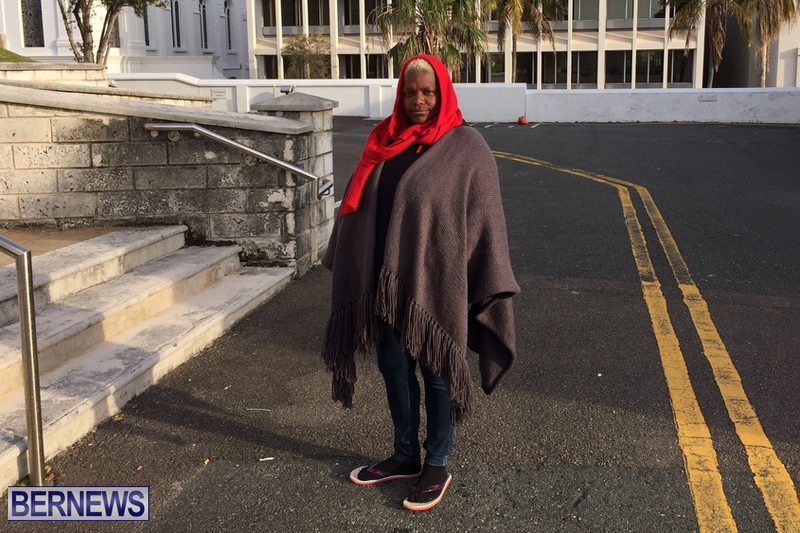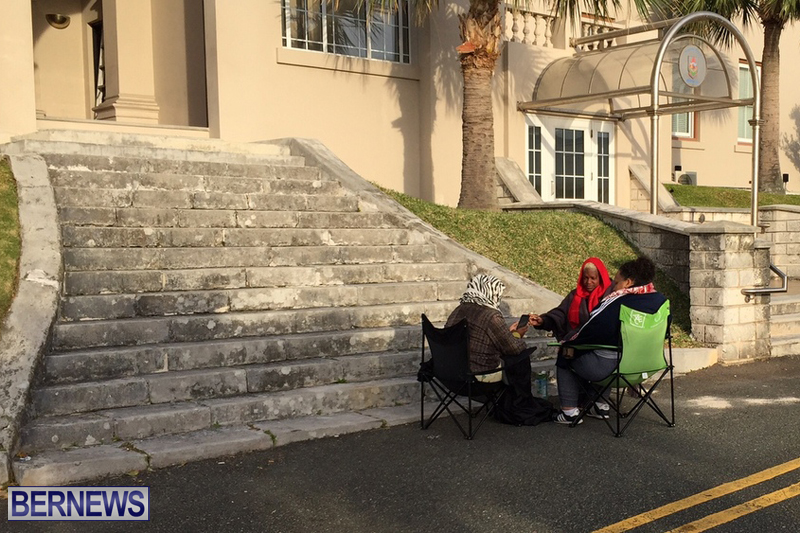 Read More About