Bermudian Dennis Rahiim Watson served as the opening Keynote Speaker for the National Society of Black Engineers Conference in Boston recently, being honoured by that city's Mayor Martin J. Walsh for his "dedicated and unselfish commitment."
Mayor Walsh also declared March 24th as Dennis Rahiim Watson Day in Boston, saying, "On behalf of the City of Boston, I thank Mr. Watson for his three decades of tireless leadership challenging black youth to become strong leaders, problem solvers and innovators in a globally competitive world."
In his speech, Mr. Watson delivered a message of the need for academic achievement, non-violence, brotherhood, respect for elders, success, and personal responsibility to over 1,500 students.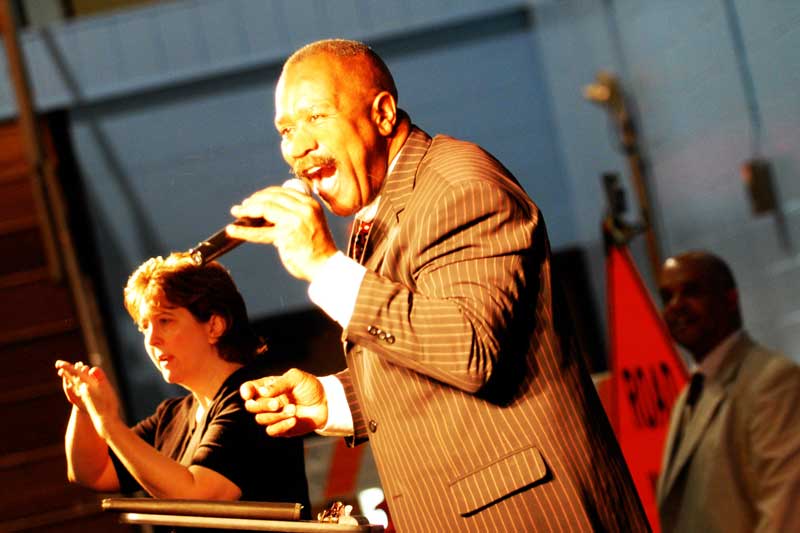 Regarding his work, which has lead a number of American cities to declare a "Dennis Rahiim Watson Day," Mr. Watson said, "For over three decades, I have been challenging black males to end their petty beefs and to see the danger and consequences of poor choices. No mother or father should have to bury a son or daughter as a result of misplaced anger.
"I see myself as both a big brother, a father figure, a counselor and a life guard. My mission is to teach this generation of knuckle-heads about "how to make the most of their time on this Earth.
"I am blessed to have created a legacy of excellence and success for Bermudian youth to follow." Over a hundred mayors in the United States of America have declared Dennis Rahiim Watson Day in their cities in recognition of my contribution to black youth at high schools, colleges and universities."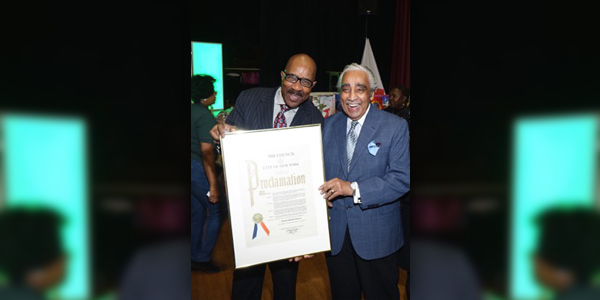 "Growing up in Bermuda back in the 60s, it was all about families and unity and respectful behavior to your parents, elders and bringing honor to your family name and community. All of the success that I've had over the last three decades can be attributed to the fact that I was a student at the Prospect Secondary for Boys and those experiences gave me both tools of survival and success.
"The major lessons I got were "angry words have consequences" and "if you have nothing good to say about someone, don't say anything at all. I am forever thankful to the wisdom, guidance, kindness and support of awesome and phenomenal Bermudian male and female role models who encouraged me to make something out of my life."
"In Bermuda today, we take so much for granted. We are all standing on the shoulders of unnamed heroes who made tremendous contributions to my generation and beyond. There is no excuse for the non-stop gun violence that takes place in Bermuda on a regular basis."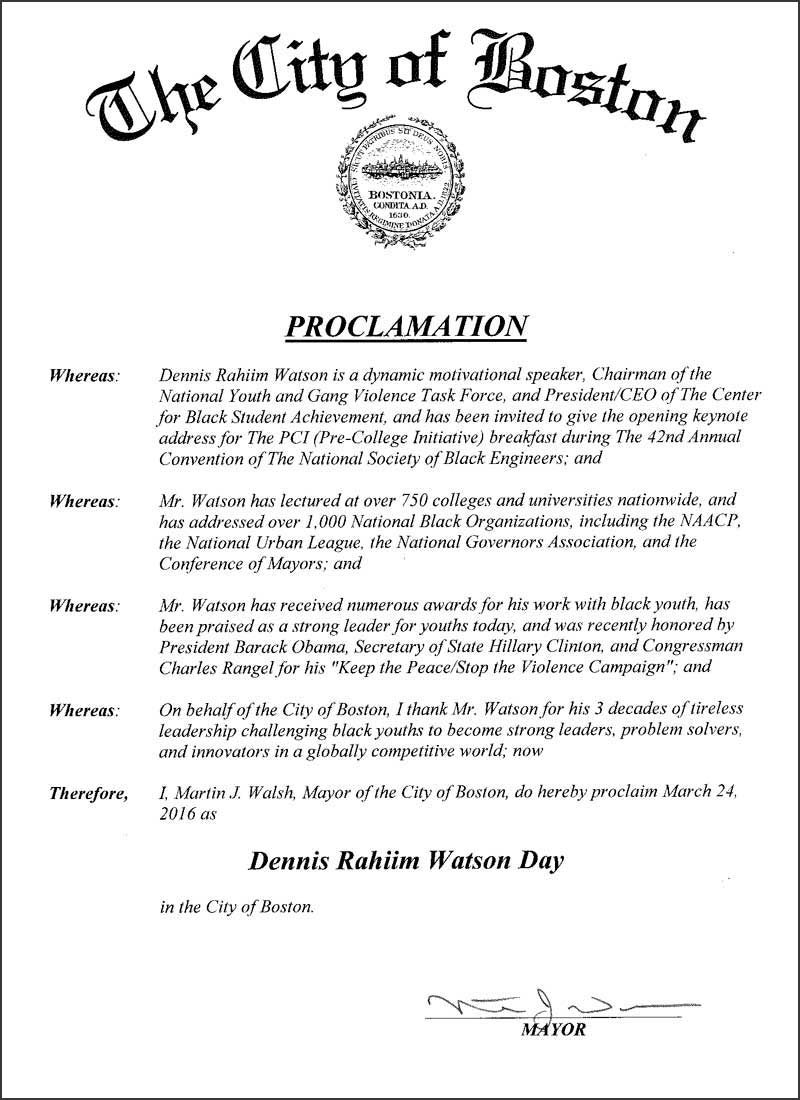 "I believe 100% that Bermuda can solve its gun violence problems by addressing the issues of fatherlessness and abandonment. Every Bermudian male must be reconnected with their father and their father's family.
"While receiving The proclamation from the Mayor, I reflected on the fact that the reason I was in Boston was that Bermudians paved the way for me; I am standing on the shoulders of some very powerful icons."
To contact Dennis Rahiim Watson and the Black Males against Gun Violence Task Force, email black.success@yahoo.com or call 347-849-6259.
Read More About