Warwick Academy recently held its first valedictory service, serving as an "intimate farewell" to the Class of 2016 in what was noted to be a "very emotional and poignant event."
A spokesperson said, ""Different to a Graduation Ceremony a Valedictory Service is by design an intimate farewell service on an occasion of leaving. It ties into the actual last formal day at school, makes use of school tradition/s and bridges the gap from student to alumni.
"For us the 'tradition' aspect will involve the Class of 2016 crossing the Old Quad; which is something they are 'not allowed' to do during the school day and something many alumni comment on when they return. When we hold our Alumni cocktail parties in the Old Quad and so many comment…"oh we were never allowed to step on this grass."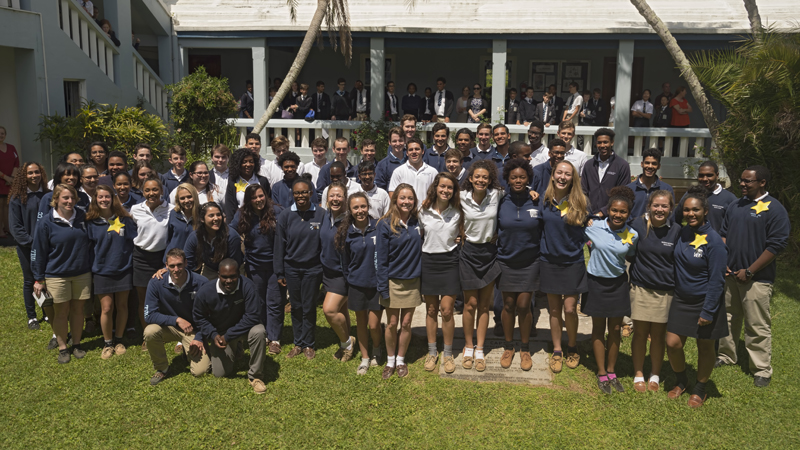 "The thinking behind the service is an opportunity for the school as a whole to formally and informally say farewell to the Class of 2016, thank the students for their valuable contribution they have given over the years to the school, draw on the emotive of school traditions and build on the idea that they are now alumni with a responsibility to keep in contact.
"It is also an opportunity for something light-hearted [not possible in the Graduation Ceremony] awards/messages to be delivered to the students in more personal surroundings and it gives us the chance to create another memory that will link the students back to the school.
"2016 graduates had a "fun" graduation awards in the school hall and then left the hall and walked along the corridors to the Old Quad, walked around the old Sun Dial and out of the school. The whole school was there, lining the halls and corridors and applauded them as they did the walk. It was a very emotional and poignant event."

Read More About
Category: All