The Rock Island Grand Prix was held on September 3 and September 4 in Moline, Illinois, with a Bermuda racer taking part in the event.
Bermuda participant Jason North said, "This particular event is an actual street race held on the streets of Rock Island for the past 22 years, in a small town in Moline, Illinois. They usually get close to 300 entries mainly from around the U.S., but also have had entries from South America, Canada, Australia, and Europe."

"This annual event was where I won my first International race back in 2000, and again won the same class in 2001. My last time I raced at this event was in 2006, so its been 10 years since I was there.
"The format for the weekend is you get 2 very short 5 minute practice periods per class on Saturday morning with one heat race per class on Saturday afternoon. The position you start that heat race is done via a pee-pick style so its completely random.
"Sunday's format allows for 1 short 5 minute practice period in the morning, and then the main event races in the afternoon."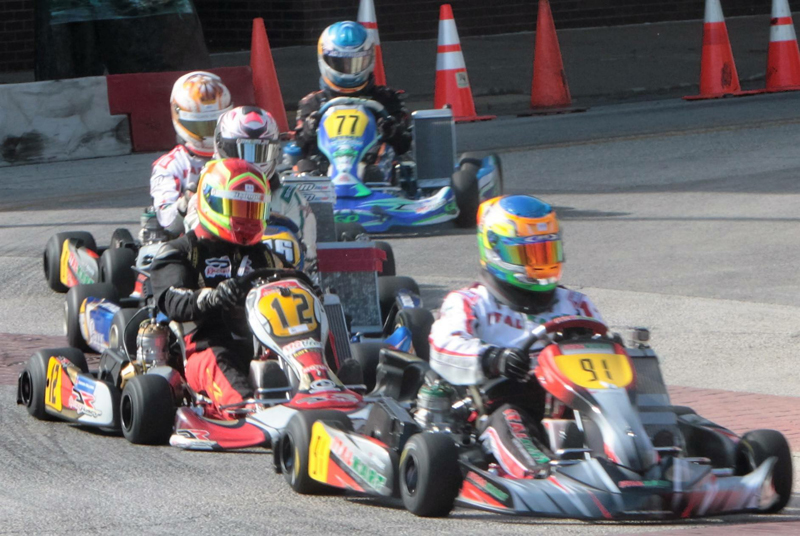 "I had very good runs in both Heat Races, but was knocked out of the Tag Masters Main Event by the 3rd place kart while I was running in 2nd going for the lead. Unfortunately that also affected the Tag Senior Main Event as we weren't able to make all the necessary changes to the kart after getting crashed out of the Masters Event."
Mr. North's results were as follows:
Tag Masters Class:
Heat Race: 1st place
Main Event: 7th place
Tag Senior Class:
Heat Race: 2nd place
Main Event: 7th place

Read More About