BIU President Chris Furbert spoke to a group gathered at Union Square this morning [Feb 10], saying that OBA MPs were in the House of Assembly since early that morning, and advising his members to "go back to work."
At the gathering, Mr Furbert said, "What Government is going to go in the House of Assembly at 5am in the morning to do the people's business? Because they've been there since 5am this morning."
Mr Furbert speaking this morning: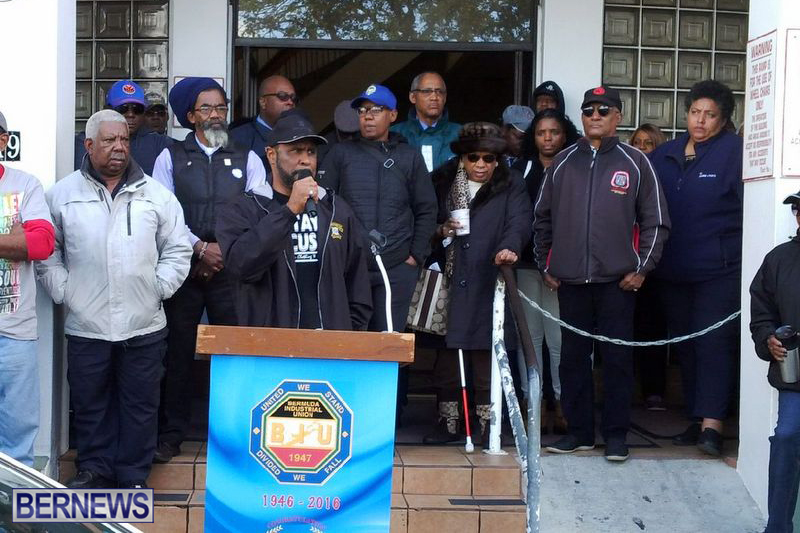 When asked about the plans for the day, Mr Furbert said, "I can't speak for people who aren't BIU members, but I'm telling the BIU members that they need to go back to work. They need to go back to work. The OBA government is in the House, out there as I said a moment ago, they've been in there this morning."
People gathered at Union Square this morning: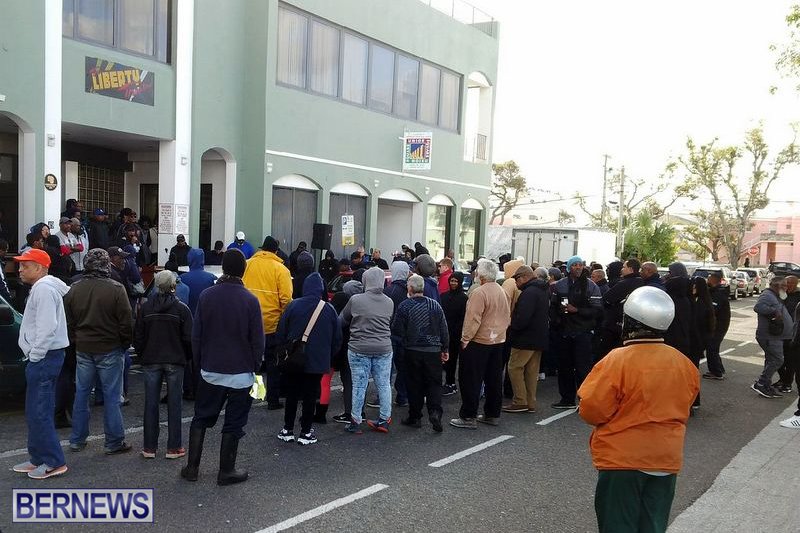 Yesterday Mr Furbert had called for BIU members and members of the public to gather at 8.00am today at Union Square. Some people did attend, however there were no large scale protests outside the House of Assembly.
Police, who had been maintaining a presence at the House of Assembly, removed barricades at the House of Assembly this morning, and today's House of Assembly session got underway.
After having been previously delayed, the debate on the Airport Development Concession Act 2016 and the Bermuda Airport Authority Act 2016 is scheduled to take place at the House of Assembly later today.
14-minute video of Mr Furbert's full remarks:
Asked about the comments made that OBA MPs were in the House at around 5am, Premier Michael Dunkely told Bernews, "It was early hours of the morning, but I'm not sure it was 5am, and that was simple because we are always excited and energetic to get into the House.
"There's nothing more important then working for the people of Bermuda, and being prepared to work for the people of Bermuda. I have no apologies for us being here early ready to work and prepared to work."
Live updates on today's sitting of the House of Assembly continue here.
Read More About