His longest non-stop race took more than 48 days, but now Franck Cammas will cross the line in about 22 minutes.
The 44-year-old French skipper's route to the America's Cup is unconventional, but having lapped the planet several times, including once in a giant trimaran, his experience is second to none.
Cammas is from the French school of offshore adventurers, and with a string of big wins and record-breaking ocean passages, he has become one of its most accomplished pupils.
One of his biggest feats was to set a record for sailing around the world, winning the Jules Verne Trophy on the 103ft trimaran Groupama 3 in 48 days 7 hours 44 minutes in 2010, shaving more than two days off the previous mark.
His other globe-spanning victory was as winning skipper of the 2011-12 Volvo Ocean Race in the monohull Volvo Open 70 Groupama.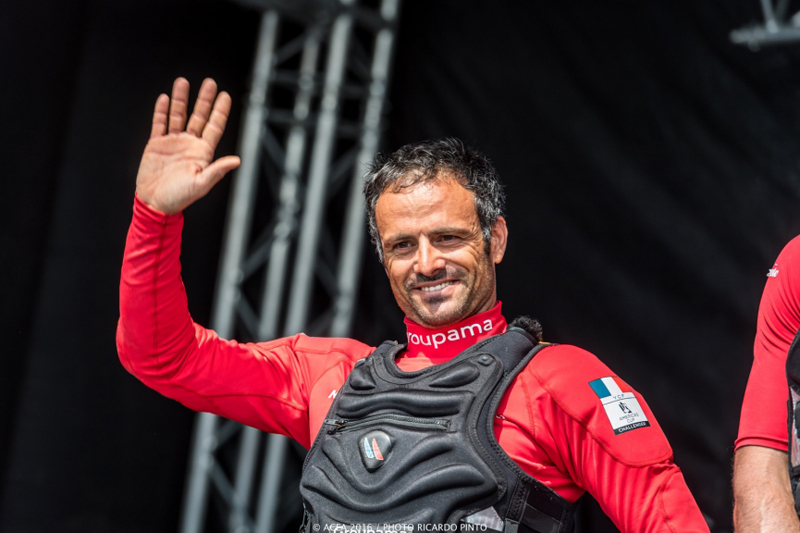 Cammas, from Aix-en-Provence in the south of France, scored his first major victory in the Solitaire du Figaro single-handed race around the French coast in 1997 at the age of 24.
The following year he came third in the prestigious Route du Rhum solo transatlantic race from Brittany to Guadeloupe in a new 60ft trimaran called Groupama.
In 2001, Cammas clinched another transatlantic classic, the two-handed Transat Jacques Vabres, from Le Havre in France to Salvador de Bahia in Brazil. He added further wins in 2003, and then in 2007 on Groupama 2.
Now he wanted the big one. The Jules Verne Trophy. But records don't come easy.
Cammas' first bid in 2008 ended in disaster when Groupama 3 capsized off New Zealand. A second attempt was scuppered by damage off South Africa the following year. Undeterred, it was third time lucky, though the record now stands at just over 40 days.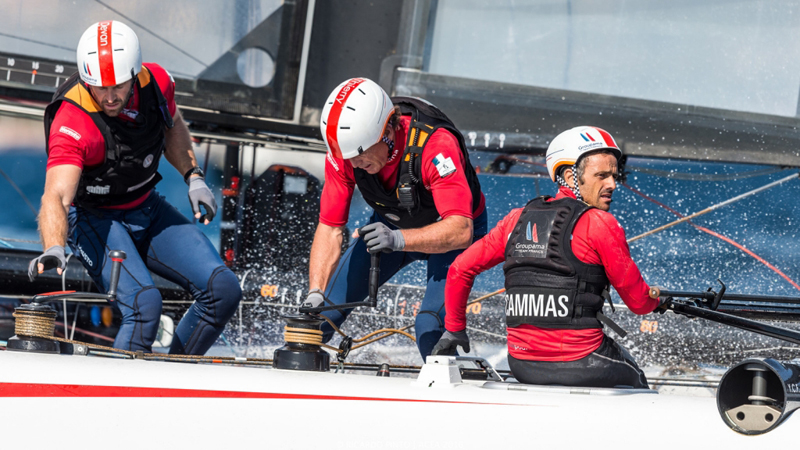 Turning to unfinished business, Cammas had Groupama 3 reconfigured for solo sailing and won the Route du Rhum later in 2010 in nine days, 14 hours.
Following his Volvo triumph, Cammas focused more on domestic events. He won the Tour de France a la Voile, and twice won the International C Class catamaran championship.
The America's Cup's evolution towards multihulls had also grabbed his attention.
Cammas had been involved before, as a coach for BMW Oracle Racing when they raced in a 90ft trimaran in 2010. And he coached Italy's Luna Rossa for the 2013 Cup in San Francisco.
So in 2013, Cammas helped launch Groupama Team France to target the 35th America's Cup.
However, his dream – at least as a sailor – was almost ended in 2015 when his foot was nearly sliced off by the rudder after he fell from his foiling GC32 catamaran off Brittany.
It kept him out of the water for five months, and cost him a shot at the French Olympic team in the Nacra 17 catamaran for Rio 2016.
But Cammas, a maths scholar, spent the time with Groupama Team France's designers and engineers to arm himself with yet more technical knowledge of foiling cats.
The classically trained pianist is well placed to get a perfect tune out of his ACC boat in Bermuda.
- Photos above courtesy of Ricardo Pinto

Read More About