In an aim to motivate and inspire, students from the Bermuda College Literary Society [BCLS] offered 'free compliments' and 'motivational affirmations' to their fellow students and people in Hamilton.
Gilat Smith said, "This student run club aims at promoting literary consciousness among students on our campus and members of our community. On Thursday, March 30, we engaged in a 'Free Compliments' activity.
"This activity involved members of the BCLS giving out free genuine compliments to students on campus."
"In addition to giving out various compliments to students, we also gave them motivational affirmations and encouraged them to positively finish their spring semester at the Bermuda College."
On Thursday [April 6] the students made their way the city of Hamilton, near Par-la ville Park, where they offered 'free compliments' to the public, in "hopes of motivating, inspiring and spreading positive energy amongst members of our community."
The students gave compliments to people walking past, with many stopping to thank them and ask about the project.
Dr. Sharon Virgil is the RSO Coordinator, with the participants including Terrae Christopher, Gilat Smith, Zauri Simmons, and Jennell Darrell.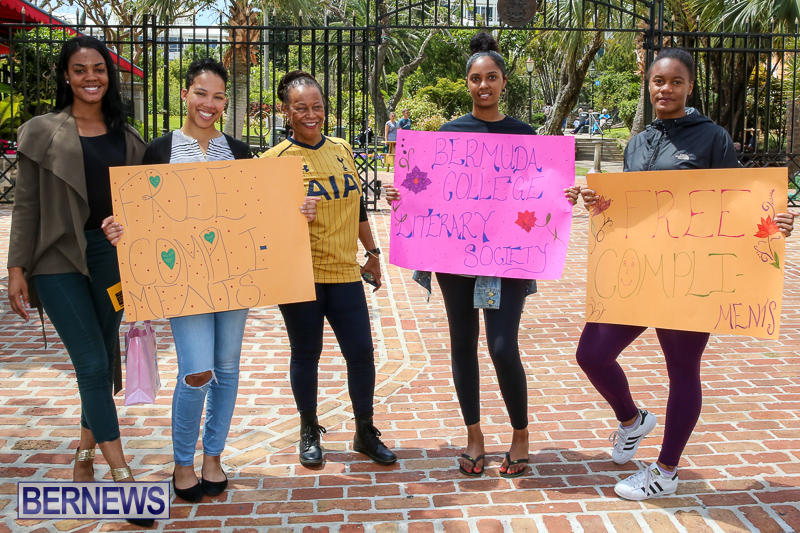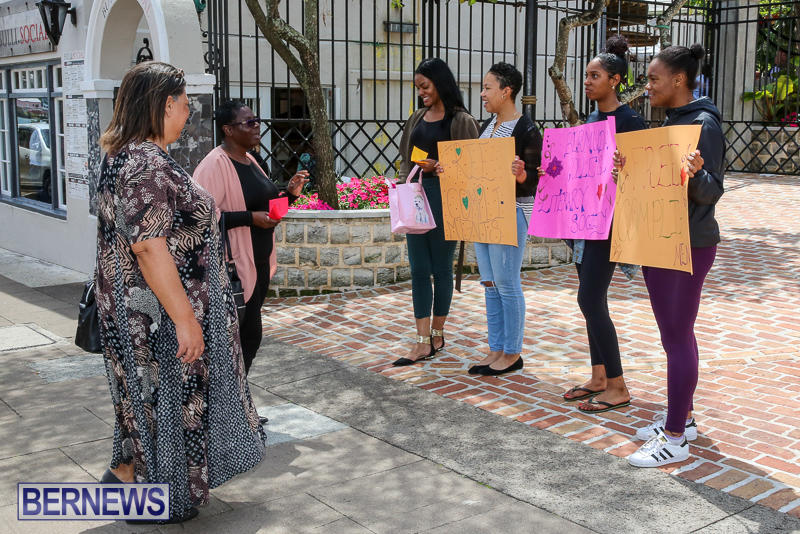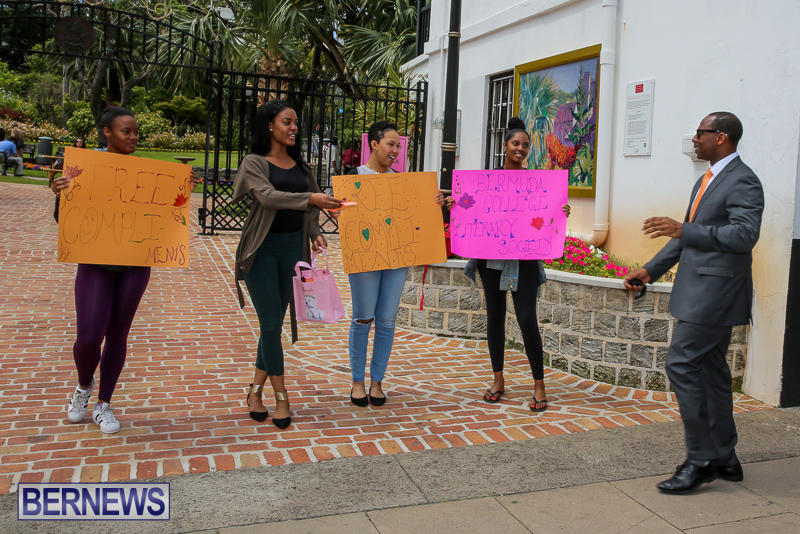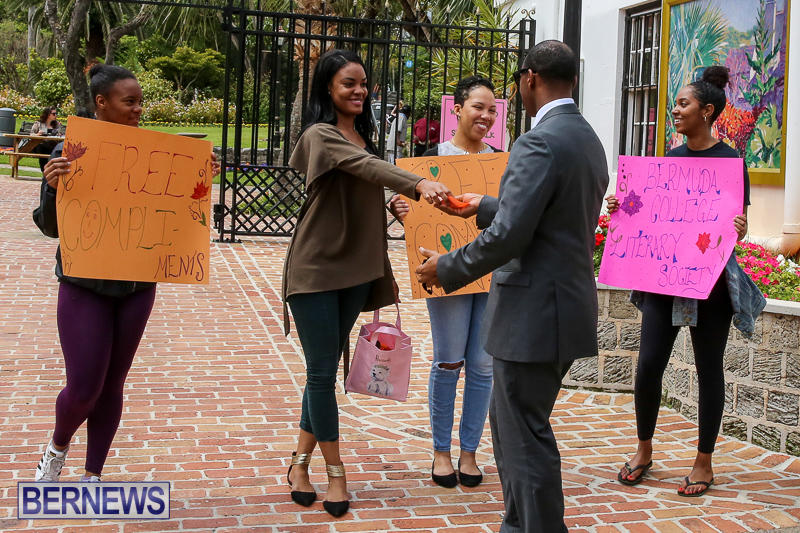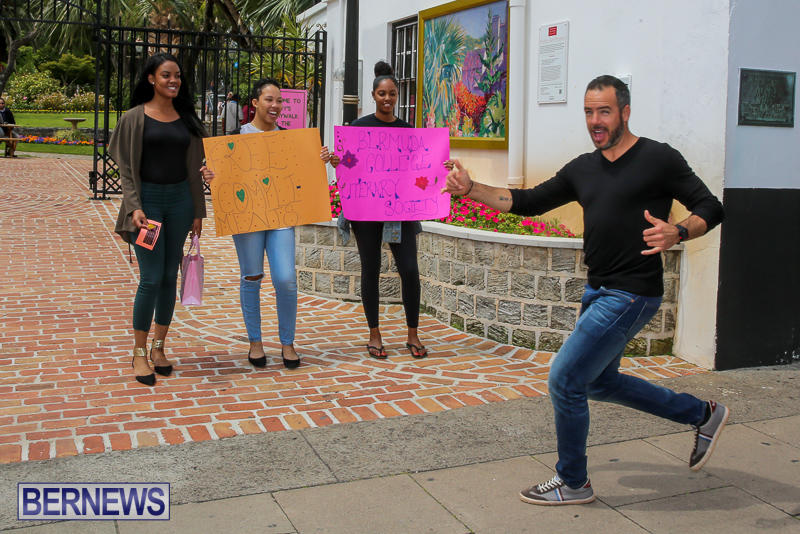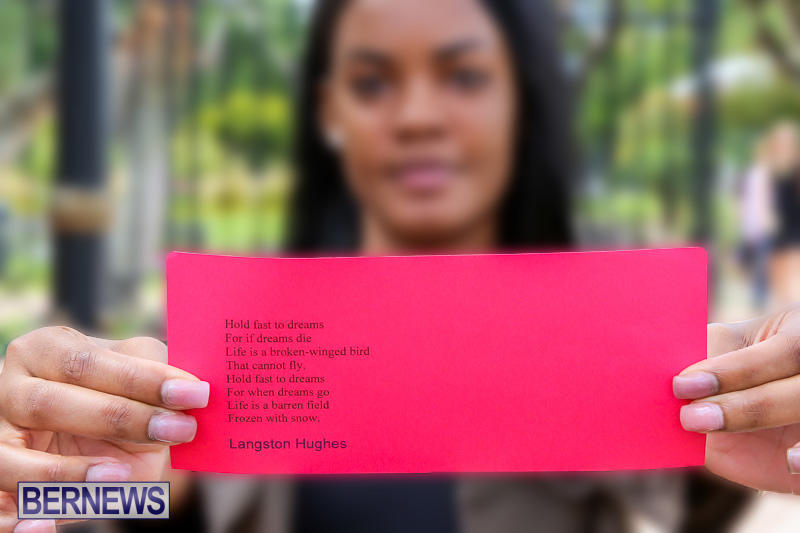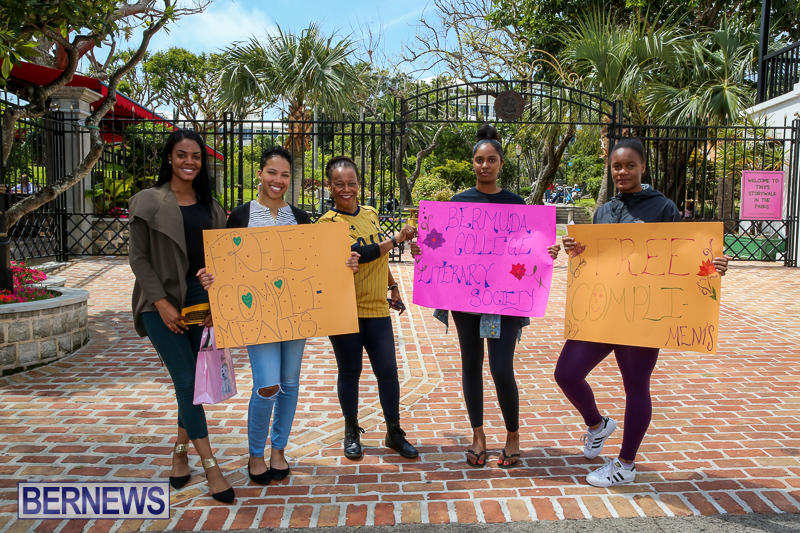 Read More About