In the eighth in a series of profiles of netball players who will be part of the team representing Bermuda at the Netball Europe Open being held in Scotland from May 11th to 14th, we spotlight Zakiyah Durham, a 17-year-old who plays in the Centre and Wing Attack positions.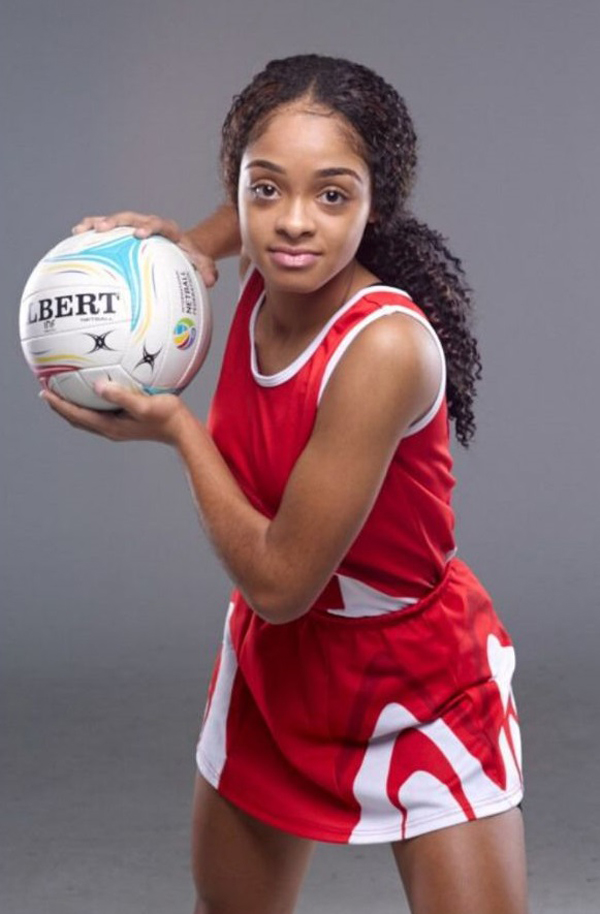 1. How does it feel to have been selected for such an elite squad?
To have been selected for this team is overwhelming because usually when i go on international trips i am the oldest or close to the oldest and for this trip I'm one of the youngest.
2. How will you prepare for the competition between now and May 11th?
For the competition in may i will have to be fit physically and mentally so I will be pushing myself harder to get stronger especially in my weakest areas on and off the court.
3. Will this be your first time in Scotland? Do you plan to take time to see some of the local sights during your time there?
Yes, this will be my first time in Scotland and i think I may want to see other things that Scotland has to offer along with my teammates. I don't think I will go alone.
4. When did you start playing netball and what prompted you to start?
I started playing netball at the age of 7 and I was influenced by Tanika White because she taught netball at my primary school and I guess she saw potential in me, so she asked me to go training with her netball team and ever since then i have been playing netball for the same club. Each year I have grown to love the sport more.
5. Do you feel the sport of netball gets enough support from the local community?
No, I don't think that it gets enough support simple because it is a women's sport and no one really supports women sports as much as they do men because some people think that netball isn't a sport which is ridiculous.
6. What are ultimate goals in life, both on and off the court?
My ultimate goal in life is to inspire younger children and even children my age to strive for greatness and encourage them to see the bigger picture rather than comparing themselves to other people they should be saying to themselves; what can I do to be better than I am?
7. If you had to, for some reason, have one non-netball player on your team, like a local politician/entertainer/public figure, who would you choose and why?
I think I would chose my mother basically for the simple fact that she doesn't give up, she pushes through anything that gets thrown at her.
8. Which Bermudian athlete, coach or sporting figure do you admire most and why?
I admire Darrin Lewis because he is very influential and he always knows what to do in any situation; good or bad. He also encourages me to push myself when I want to give up. He knows how I am and he is one of the people that has stuck by my side through every obstacle that has been put in front of me.

Read More About