The Bermuda Center for Sleep Disorders, a "diagnostic sleep facility designed to help diagnose and treat people who have sleep disorders," has opened in Paget, becoming the island's first overnight sleep testing facility.
The Centre said, "As the first on island overnight sleep testing facility, Bermuda Center for Sleep Disorders was established to provide Bermuda with the essential support to diagnose and treat sleep disorders.
"Sleep disorders are medical disorders of sleep patterns that can seriously affect physical, mental and emotional function. Many people are not even aware that they have a sleep disorder. This is an underserved and under diagnosed area, particularly in Bermuda as we have not previously had the infrastructure for comprehensive evaluation on island.
"Most sleep disorders can be diagnosed in the sleep center using polysomnography [In-lab sleep study]. During an in-lab sleep study, a patient will sleep in a comfortable bedroom, while a technician monitors brain activity, heart rate, oxygen levels, eye movements, breathing, body movements and more, from a separate room.
"Data acquired from the study is forwarded to a board certified sleep physician who delivers a diagnosis and treatment recommendations. It is our goal to provide patients with the highest quality of care to evaluate, diagnose and treat sleep disorders, which will ultimately improve their quality of life."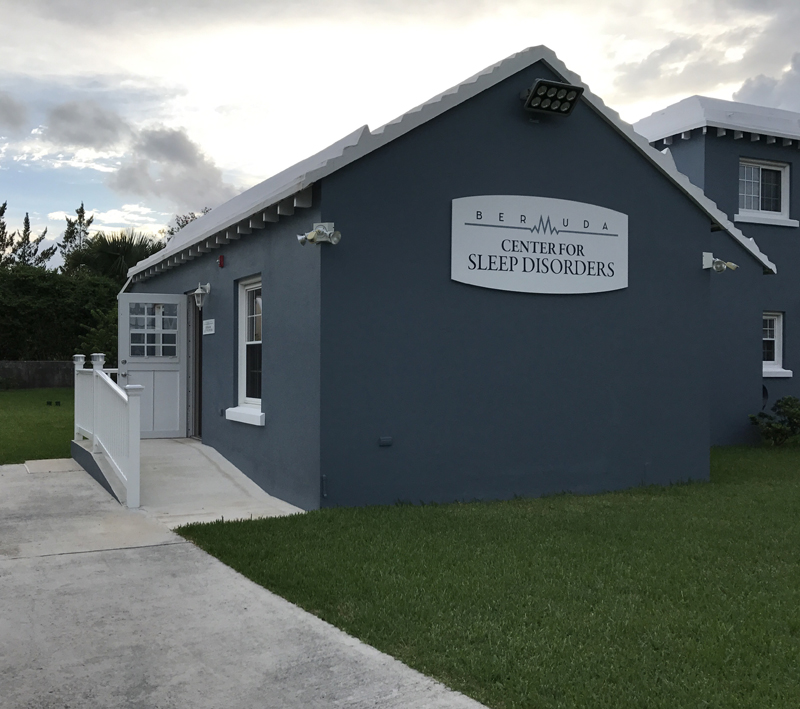 The Centre's services include consultation with a sleep specialist; overnight polysomnography studies; home sleep testing; split night and titration studies; mean wakefulness testing; multiple sleep latency testing; equipment supply; mask fitting and patient education; and compliance follow up.
A spokesperson told Bernews, "The inception and planning for Bermuda Center for Sleep Disorders began almost 2 years ago when owner and dentist, Dr. James Fay, was diagnosed and treated for sleep apnea himself, after having a sleep study completed overseas.
"Around the same time, he had begun completing a series of mini residencies in Dental Sleep Medicine, and as his passion in the area grew, he recognized a need for comprehensive services not yet available locally. With this in mind, he put together a state of the art two bedroom testing facility following guidelines set by the American Academy of Sleep Medicine.
"He is a member of the American Academy of Sleep Medicine [AASM], the American Academy of Dental Sleep Medicine [AADSM], and the American Academy of Craniofacial Pain [AACP]. Already achieving designation as a Qualified Dentist through the AADSM he is now working toward board certification.
"Though he will not have an active role in the sleep center itself, his knowledge and skills will be used toward screening and treating his dental patients."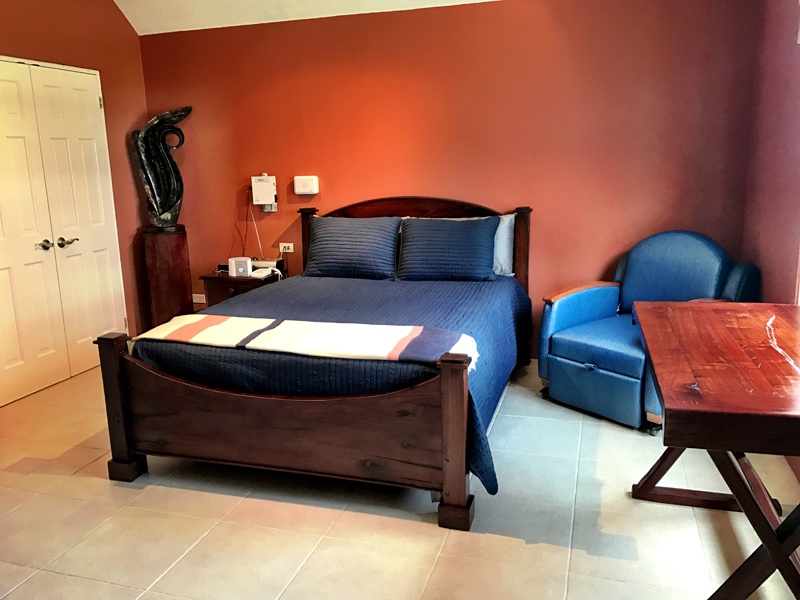 "Though the sleep center is not yet fully operational, we have already had an amazing response from both physicians and potential patients. Referrals have been coming in from multiple physicians, and we have had continual inquiries into our services, and when we will be open.
"More and more people are becoming aware that they a have a problem but haven't previously had the resources available to adequately evaluate their condition, or understand how it can be treated. We are eager to get going, and are only awaiting the necessary immigration approvals for our Board Certified Sleep Physician and the Senior Technologist who will oversee and train our Bermudian technicians as they work through the certification process.
"There are over 96 diagnosable sleep disorders. The following conditions are commonly evaluated in the sleep center: Sleep Related Breathing Disorders, such as sleep apnea<; Parasomnias – Abnormal behaviours or actions during sleep, such as sleepwalking and REM Behaviour Disorder; Limb movement disorders such as Restless Leg Syndrome and Periodic Limb Movement Disorder; Narcolepsy; Insomnia; and Circadian Rhythm Disorder."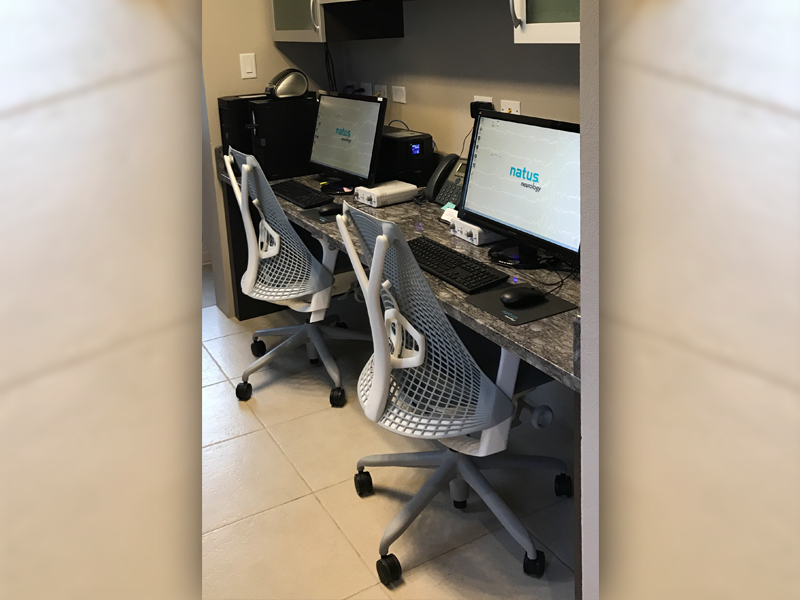 "Sleep disordered breathing affects millions of Americans. Research has linked sleep apnea, as well as other sleep disorders, to life threatening conditions such as stroke, cardiovascular disease, hypertension and diabetes. It has also been correlated with weight problems, TMJ issues, bruxism, ADHD and dementia, among others.
"People who snore are at risk for sleep apnea, if they don't already have it. Excessive daytime sleepiness is a symptom of many sleep disorders, and greatly increases the risk of motor vehicle, occupational and industrial accidents. Persons with any of the aforementioned conditions may benefit from an overnight sleep study, along with anyone presenting to their health care provider with complaints of chronic sleepiness or fatigue
"Treatment for sleep disorders will vary depending on the diagnosis, and the etiology. After an appropriate diagnosis, sleep disorders can be managed with intervention and compliance. The most common treatment for sleep apnea is positive airway pressure therapy [PAP therapy].
"A PAP device is a small machine that connects to a mask worn over the mouth and/or nose during sleep and delivers air pressure to maintain an open airway and prevent apneas. Alternative treatment options may include oral appliance therapy [OAT], or surgery as well as lifestyle changes.
"Treatment for other sleep disorders may include medication, cognitive behavioural therapy, myofunctional therapy and counselling to improve sleep hygiene routine.
"If sleep medicine services are considered medically necessary, most insurance carriers offer reimbursement, but the percentage may vary based on the insurance plan.
"As part of the current services offered in Bermuda, insurance carriers, and patients have had the added burden of flying overseas for appropriate care. This means taking time off of work, paying for [or getting reimbursed for] travel and accommodation, in addition to the testing and treatment process itself.
"Having local services available will eliminate this clinical and financial burden, while adding a valuable service to the Bermuda health care system."
The Bermuda Center for Sleep Disorders is located at "Serenity", 8 The Lane in Paget. For more information, please call 236-5298 or email bermudasleep@gmail.com.

Read More About