Bermuda College will feature a presentation by Dr. Clarence Maxwell — "Before the Akaniba; the African colonisation of Bermuda 1616 -1680″ — on Thursday, March 8th
The event poster said, "African colonisation of Bermuda during the seventeenth century played a significant role in the island's success and sustainability.
"Enslaved Africans satisfied the need for specialised labour such as pearl diving and agriculture, staving off starvation and, through that expertise, provided both sustainability to the islands.
"Hear how their valuable knowledge and experience were fundamental to Bermuda's sustainability and allowed Bermuda to avoid the 'Starving Time that decimated Jamestown."
The event will be presented by the BC Journal: Voices in Education Committee.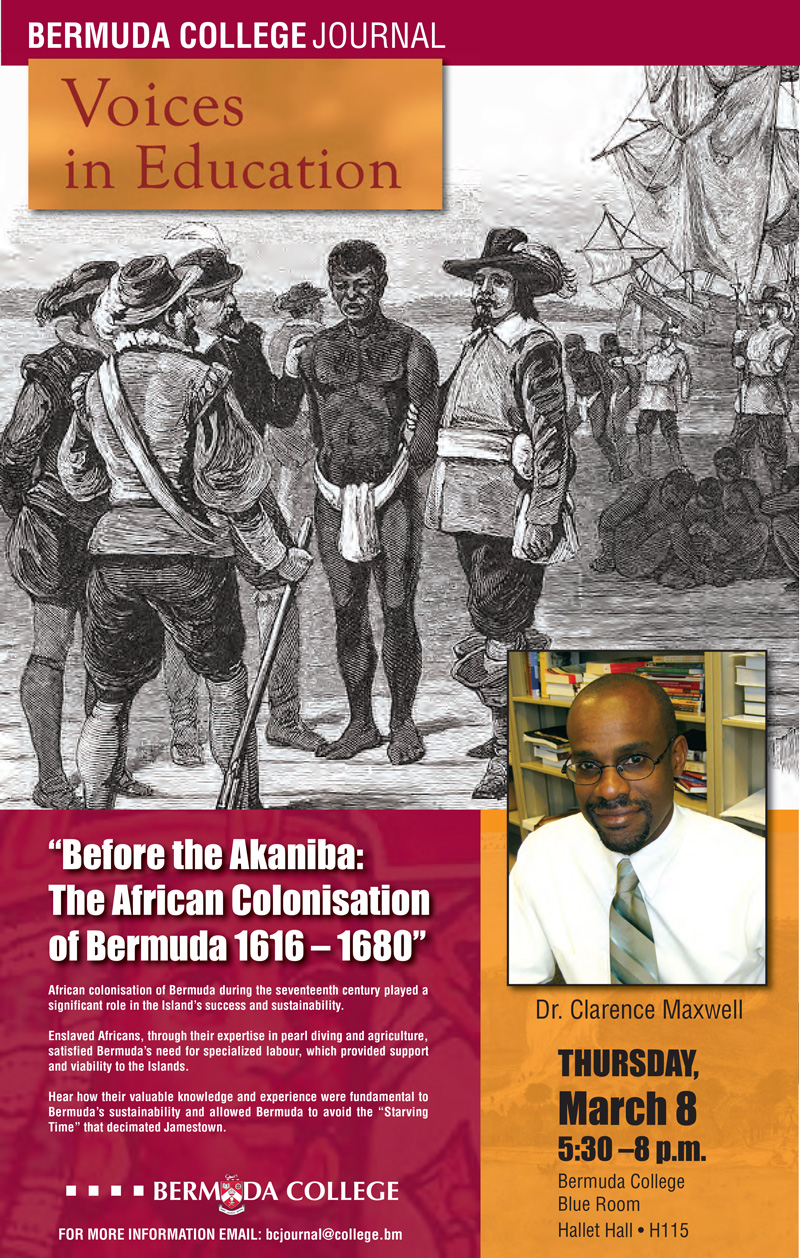 Read More About