The National Museum of Bermuda recently launched the latest installment of its popular Heritage Matters series, by Dr. Edward Harris, former Executive Director of the Museum.
"This is the sixth compilation of Dr. Harris's Heritage Matters columns to be published by the National Museum of Bermuda Press and there are still four more volumes to go," a spokesperson said.
"The columns, which ran in the Mid Ocean News and other media for ten years, brought Dr. Harris's passion for local heritage into almost every home in Bermuda on a weekly basis.
"The essays explore, illuminate and promote Bermuda's history and culture, whether celebrating the un-named builders of our vernacular architecture, highlighting school children's reactions to a tour of Casemates – "It would make a great zombie movie!", or using a contemporary debate on the decriminalisation of marijuana to explore Bermuda's role in rum running.
"This volume of Heritage Matters, has been generously sponsored by Bank of Bermuda Foundation, The Friends of the National Museum of Bermuda [UK] and the executors of the estate of Clarice Frances Lindley, Michel and Terrill Drew.
"As such, this volume is published in memory of Clarice and Ronnie Lindley, Mate and Captain, respectively, of the four-masted 224-foot commercial schooner Katherine May [1919–1932], the last of such vessels to ply for trade out of Bermuda along the East Coast from the Canadian Maritimes to as far south as Venezuela.
"History is never more fun than when it flows from the pen of Bermuda's own Dr. Edward Harris, MBE. Meet the cartoon 'busybody' Bermudians, the busty figureheads 'Yes' and 'No', Lord Kitchener's champion chickens, – and learn about Bermuda's 'Royal Albert Hall,', a murderous warclub, Pembroke's long-lost waterfront, the picture that's worth 1,000 words and, of course, a whole lot more.
"Heritage Matters Vol. 6 and Volumes 1-5 are available at the Museum and bookstores island-wide for $10. Full sets of Heritage Matters at the special price of $45 are available at the Museum only, contact info@nmb.bm for more information."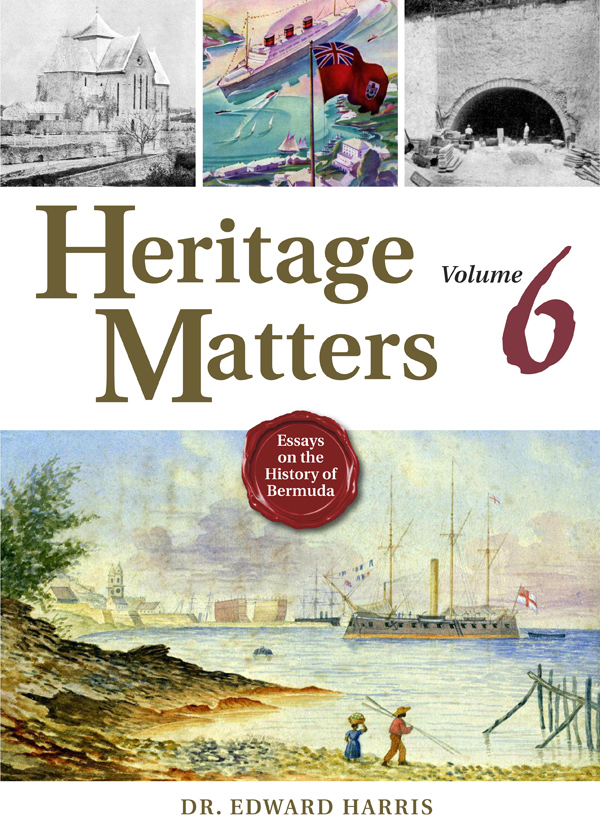 Read More About
Category: All, Entertainment